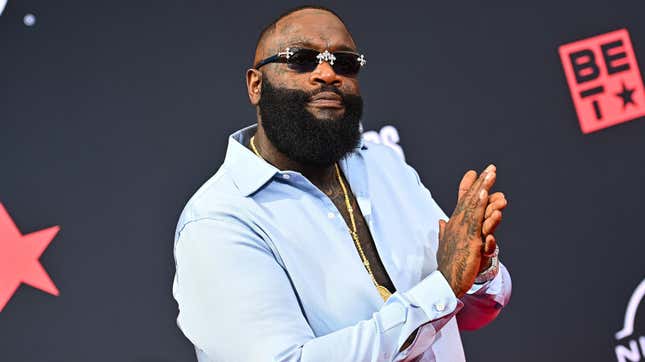 Rick Ross doesn't care and Georgia police are worried. Fox 5 Atlanta reports the rapper is planning a car show at the beginning of June that local officials and police will be monitoring because it might get a little too crazy.
Ross, whose real name is William Roberts, plans to have a car and bike show at his 235 acre estate he calls "The Promised Land" on June 3rd. A post from Instagram shows that it says it's the "2nd annual," so this has happened before. And Ross, who is also a former correctional officer, went the route of trying to do things the right way by obtaining a permit from the county. He was denied. So Ross said he's going to have the car show anyway.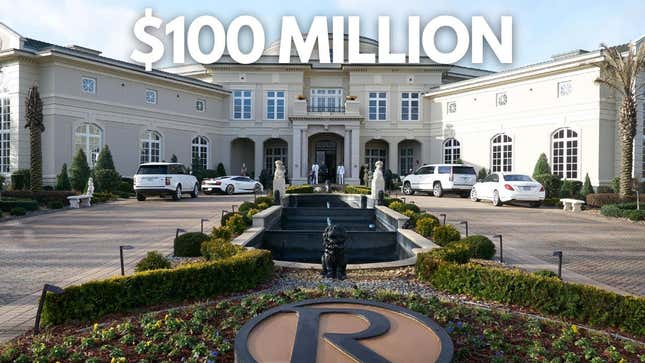 Local officials are stressed, though. Thousands of people are expected at the show, and as local officials told Fox 5, it has the potential to be a bit much.

One city leader told FOX 5 the event was a "logistical nightmare."

"Anyone who wants to attend the event has to come through the city of South Fulton to get there," Councilmember Linda Pritchett said, noting that the traffic could overwhelm the intersection of Old National Highway and Highway 138.

"For 12-plus hours you will have a constant flow of traffic, a saturated, constant flow of people," Pritchett said. "Cars parked illegally and parked in shopping centers where patrons cannot park."
Officials say it's not that they don't want Ross to have the car show, they just want him to tell the attendees not to overwhelm parking at nearby businesses and on the sides of local roads.
Local police don't seem too happy about the event however, saying they're worried about "the potential impact" the show will have on the surrounding area. Whatever that means, police say they'll have extra patrols in the area just in case whatever they're expecting to happen happens.