Porsche's GT3 is a legendary nameplate, introduced in the mid-2000s, that signifies a screaming engine note, unfettered track performance, and a more driver-focused left seat experience. Kurt Bradley also called the GT3 "a perfect road trip car for one or two people who are traveling fairly light," as the newest version has blurred the lines between an out-and-out sports car and a grand tourer. Allegedly Porsche is taking that one step further by removing the GT3's race-bred 4.0-liter naturally aspirated flat-six engine, and replacing it with a derivative of the current 911 Turbo 3.8-liter.
Autocar is confident that the 911 Turbo's engine will end up in the GT3, making the full Porsche lineup turbocharged at that point. Allegedly the next Turbo S will get a bigger horsepower number, perhaps closer to the GT2 RS' 700 horsepower output, while the Turbo will take over the near-600 slot vacated by the S. That allows the GT3 to boost (pun intended) its power output to over the 500 HP level.
The theory here is that the naturally-aspirated 4.0-liter is tapped out and cannot reliably produce more than the 500 horses that it currently makes. By adding turbos Porsche can take the GT3 to another power height, but at what cost? When the current Carrera models moved to a turbocharged powertrain, they lost some of their unquantifiable soul.
Is the world ready for a turbocharged GT3? I would guess so. As much as the average enthusiast screams about rev-happy engines and direct analog driving experiences, buyers really want to look hardcore without any of the adverse effects of hardcore-ness. They would probably like a GT3 that acts more like a standard 911 with a bit more power. They like their Apple CarPlay and air conditioning. Porsche knows their clientele, and will react accordingly.
G/O Media may get a commission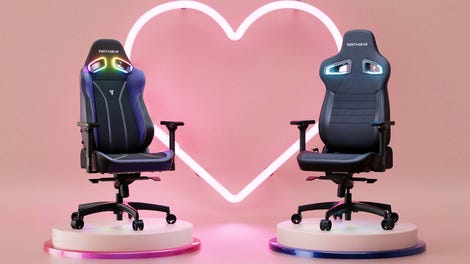 Up to $150 off
Vertagear Gaming Chairs
For now, the report of a turbocharged GT3 is nothing more than a log on the rumor fire, but it wouldn't be beyond the scope of Porsche's future offerings. As recently as April of this year, Porsche's GT boss Andreas Preuninger denied a turbocharged GT3 or GT3 RS was in the future, but hedged his bets by telling Autoblog it could happen if customers demand it.
I have reached out to Porsche for corroboration or denial of these rumors, and received their canned response. "As we've made no announcements on such a car, I can't participate in speculation. Kind regards." This is more or less the response I expected. Speculate on.