We quietly launched an exciting new feature at the Paris Motor Show so you can experience it like we do. We're calling it "360 Mode" because it allows you to view the car from every angle using your mouse.
Click on the image above to start playing with the Bentley Continental GT3 and click on the images below to play with all the cars from Paris.
This feature works exactly like the name says, using photos shot in the round with the help of a turntable (or just a steady hand) to capture the car in a more interactive way than any other site can currently offer.
It's new and we're still perfecting it, but it works. Below are the posts with 360 Mode enabled.
---
G/O Media may get a commission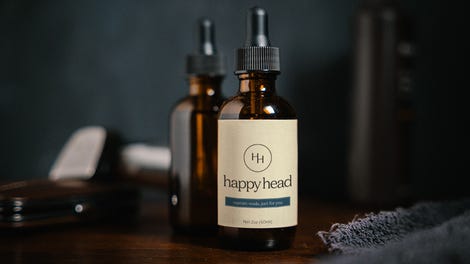 Fighting for our affections in Paris was the lovely Jaguar F-Type, a V6- and V8-powered sports car in the tradition of the Jaguar E-type.
If you're not already in love with it - More »
---
We are understandably smitten with the McLaren P1 as many of us weren't journalists when the McLaren F1 was introduced and thus not invited to drive one outside of video games and automotive wet dreams.
Now we're giving you a chance to be in control - More »
---
The BMW Concept Active Tourer is the future, or so BMW tells us. A FWD plug-in hybrid isn't our idea of the ultimate driving machine, but perhaps they can work some balls into it.
Use your mouse to flip around and view the new car from every angle. More »
---
Europe's car industry is at the start of a massive nosedive right now. Maybe that's why Peugeot's 680 horsepower diesel Onyx concept is as fuel efficient as a Prius.
Even though it's a low-slung, rear-drive, mid-engined supercar, the Onyx will only sip four liters of fuel for every 100 kilometers... More »
---
No, we're not getting the three-door 2013 Audi S3 or any of its tiny hatchback glory. Therefore, it's with a bit of a tease that we let you view it in full Jalopnik 360-degree mode.
Use your mouse to flip around and view the new car from every angle. More »
---
I'm extremely proud to present a Jalopnik and Paris Motor Show first: Jalopnik 360-Degree Mode. We can't take you to the show, but we can now bring the show to you and let you view the hottest new cars from every angle.
Up first, the 2014 Golf GTI. More »
---
Porsche made a big splash here at the Paris Motor Show with the debut of the Panamera Sport Turismo Hybrid concept. First off, it was unexpected. Secondly, it is gorgeous. More »
---
You might think Adam is a bit of a silly name for a car. Out of context, you'd be totally right.
But Adam is to Opel as Enzo is to Ferrari. Minus the power. More »
---
The Paris Motor Show was a big deal for Jaguar Land Rover. First, the F-Type brought Jaaaaaag back to its roots with their first two seat roadster in eons.
But it was also the scene for a reinvention of the ultimate luxury off roader: More »
---
Special thanks to GF Williams for taking the photos and Gawker Tech for putting this together!