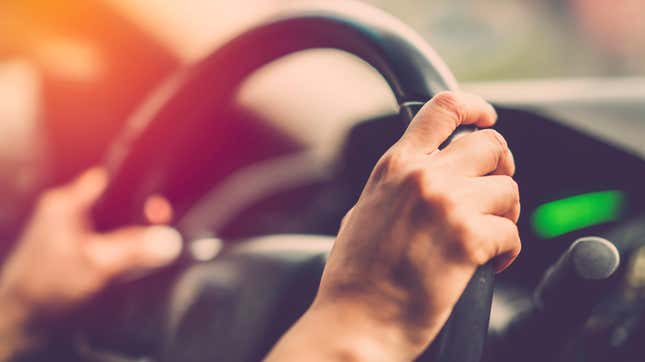 The NHTSA has great timing. Just days after announcing a probe into instances of phantom braking with automatic emergency braking systems, USA Today reports the agency is now considering making that same tech a requirement on all new cars in the next couple of years.
In a release by the agency, the rule would require automatic emergency braking systems on passenger cars and light trucks. If the rule goes into effect, the agency is estimating that it could save "at least 360 lives a year and reduce injuries by at least 24,000 annually."

U.S. Transportation Secretary Pete Buttigieg called the rule an important step, comparing automatic braking systems to past safety innovations like airbags and seatbelts.
"Today, we take an important step forward to save lives and make our roadways safer for all Americans," he said. " Just as lifesaving innovations from previous generations like seat belts and air bags have helped improve safety, requiring automatic emergency braking on cars and trucks would keep all of us safer on our roads."

It would also require AEB systems to follow strict technical guidelines. NHTSA Chief Counsel Ann Carlson says that AEB systems would "require all cars to be able to stop and avoid contact with a vehicle in front of them up to 62 miles per hour."
Pedestrian detection systems would have to see and actively avoid pedestrians at night. If the rule becomes implemented, all new light vehicles — vehicles weighing under 10,000 pounds — would be required to have the tech three years after the agency gives its final approval.

While the rule has good intentions for road safety, automatic braking systems still have a ways to go. Research done by Consumer Reports and AAA shows that most systems don't work well at freeway speeds. But with the pace that technology changes, hopefully these systems improve enough for widespread and safe use before the NHTSA moves forward.