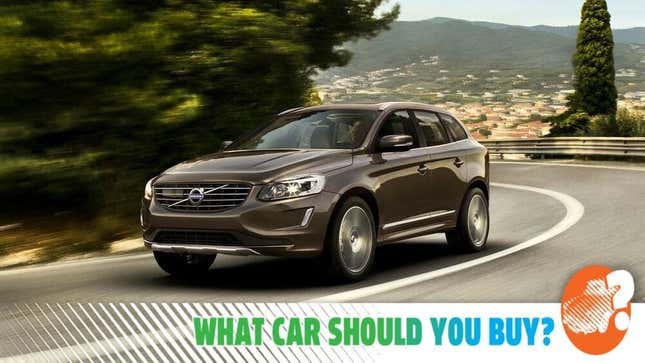 Marshall is relocating from Virginia to Minneapolis and plans on downsizing his Volvo XC60 to a nice sedan or wagon. He likes luxury features and comfort but wants to stay away from German brands. With so many options on the market, he's feeling overwhelmed. What car should he buy?
Honda's Motocompacto Is The Ultra Portable E-Scooter That Can Fit Just About Anywhere
Welcome back to What Car Should You Buy? Where we give real people real advice about buying cars. Do you want us to help you find a car? Submit your story on our form.
Here is the scenario:
Hi there! I am looking for a new car and I'm a bit overwhelmed with the available options and could use some guidance on a best fit. I'm not new to the car buying process but this is the first time I plan to keep a car past the loan maturity date so reliability plays into my decision.

I'm moving to Minneapolis as a newly single guy. I'm downsizing from a Volvo XC60 and I'd love to get into a sedan or a wagon. I commute once or twice a week and am looking for a comfortable car for weekend trips exploring the Midwest.

AWD would be nice to have in the MN weather. I'm hesitant to dive into an electric car for reliability concerns but my commute is short and I can charge at work and home. I have a soft spot for Volvos and their clean lines. I'd like to stay away from the German brands.

Overall I'm looking for a Comfortable interior, clean lines, style that ages well, and is somewhat interesting. My budget is up to $50,000
Quick Facts:
Budget: Up to $50,000
Location: Minneapolis, MN
Daily Driver: Sort of
Wants: Comfort, all-wheel drive, good styling
Doesn't want: Anything German
Expert 1: Tom McParland - Time to Change it Up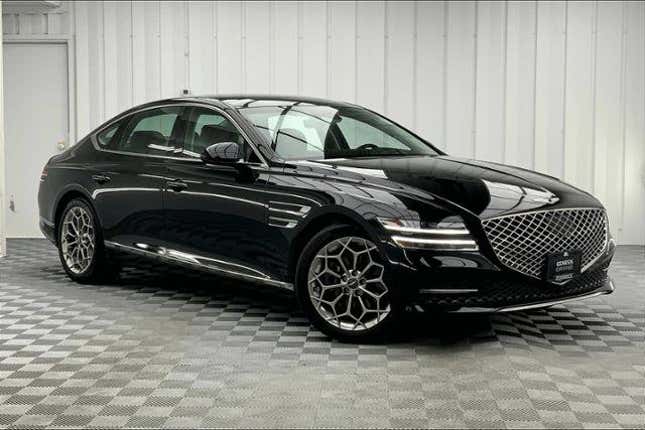 Marshall, you like your Volvos and it does seem like a modern Swedish sedan or wagon would check all your boxes. But if the answer was as simple as "get another Volvo" you wouldn't have submitted your case.
Putting Volvo aside and filtering out the German brands doesn't leave a lot of options, but there is one that probably isn't on your radar: Genesis. Hyundai's luxury arm is still a bit of a newcomer in the premium space, but the automaker has achieved a big leap forward in style with some of its more recent models. The current-generation G80 eschews the "generic luxury car" look of the older models for something new and fresh. I would even say it could pass for a much more expensive car. Here is a 2021 G80 that is practically new with less than 9,000 miles for about $44,000. It has an original retail price of $57,000. The combination of unique style, tons of features and a long warranty makes for a pretty excellent value.

Expert 2: Collin Woodard - Good Ol' Non-German Luxury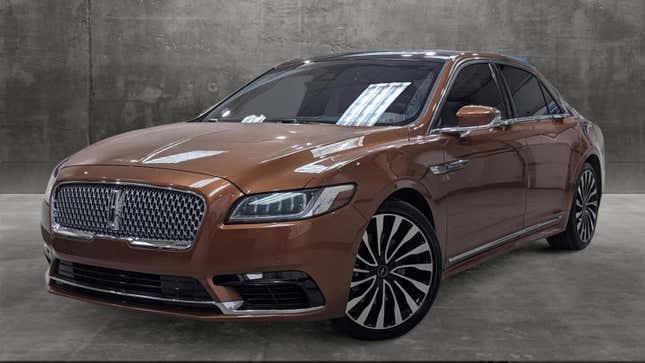 I have great news for you, Marshall. Since you didn't say anything about staying away from British cars, I present to you this $48,000 W-12-powered 2011 Bentley Continental Flying Spur Speed. Sure, the G90 is nice, but is it Bentley nice? No, it is not. Oh, wait, you also said reliability is a concern for you, and a 2011 Bentley could quickly bankrupt you. So back to the drawing board we go.
After a little more searching, I was able to find something near you that should meet all your requirements without requiring you to risk your entire financial future: This 2018 Lincoln Continental Black Label. Sadly, the more pedestrian Continental doesn't make 600 horsepower like the Bentley, but it does crank out a respectable 400.
It's also full of fancy leather and should be plenty comfortable while you explore your new state. And it does have all-wheel drive for those snowy roads you'll inevitably encounter. Perhaps most importantly, it's unique. A Lexus ES would be a great choice, but those are a dime a dozen. The Lincoln Continental? That's rare enough that it's definitely going to stand out.
Expert 3: Owen Bellwood - You Said Downsize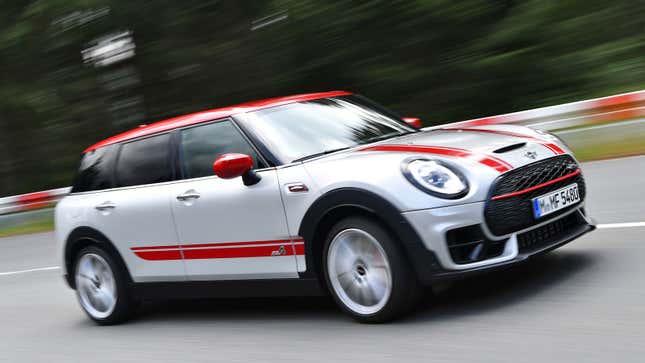 Marshall, you've had some good suggestions from my colleagues already but I feel like they've missed a key request of yours: downsizing. Sure, a G90 is lovely, but its footprint is larger than many SUVs out there. On top of that, your choices for a fancy wagon run a little dry when you exclude most of the German marques. So instead, you should get a fun, surprisingly comfy, pocked-sized station wagon.
Marshall, for you, I present the Mini Cooper Clubman, a wonderful little wagon that definitely isn't German, no sir. And, when you're looking to spend more than $40,000 on a car like this, you can pick up a real doozie of a Clubman.
This means that the next car you should buy is this wonderful John Cooper Works Clubman. It's perfect. You get an excellent 2.0-liter engine that kicks out 301 horsepower, paired up with an eight-speed automatic and all-wheel-drive. Then, inside, you get oodles of niceties like leather heated seats, a head-up display, panoramic roof and Mini's Driver Assistance package. Finish all that off with timeless styling — once you can get over the dumb taillights — and you've got yourself the perfect car.
Expert 4: José Rodríguez Jr. - You Don't Have to Choose Just One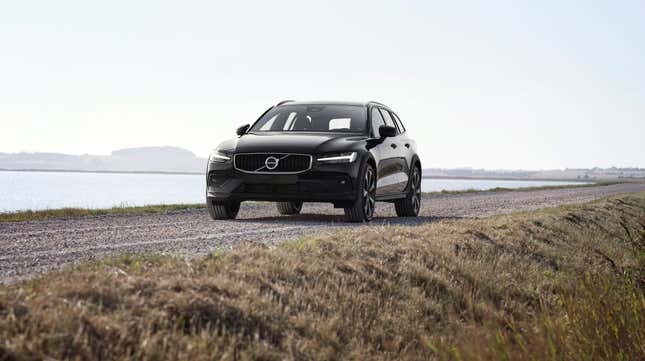 Marshall, don't overthink this. You belong in a Volvo. Never mind that you've already owned a Volvo, because switching from an SUV into the platonic ideal of a wagon just feels so right. A brand new Volvo V60 Cross Country would start at $48,800, and covers all your bases: clean lines, comfy, ageless styling and AWD. It even has a small battery and electric motor, making it a mild hybrid, which will get better fuel economy on those weekend getaways driving around the Midwest.

But I get the sense that a newly single person starting out in a new city ought to shake things up. Maybe not by abandoning Volvo for some other brand altogether, but by broadening your experiences on the road. In that case, you could go with a slightly older V60 Cross Country for your weekend road trips, and a BMW CE 04 for your infrequent commutes.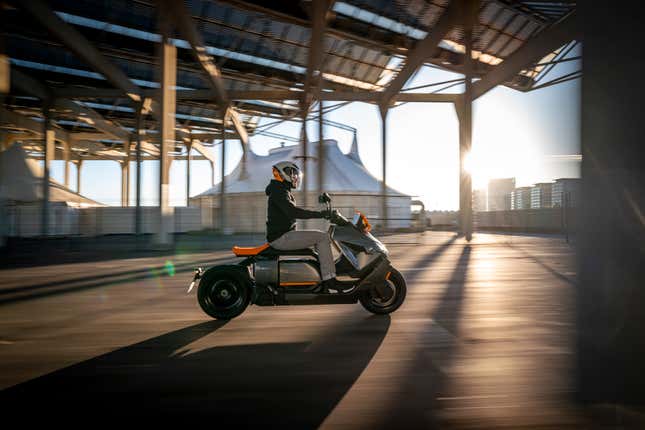 You could have the best of both worlds, with an ICE-equipped wagon and an EV motorcycle. Okay, fine, it's a scooter. But you get the point. It sounds like good design is something you appreciate, and the BMW CE 04 has it in spades. Even though it's German, it's an EV so there's less moving parts to worry about. You don't have to feel overwhelmed by choosing the one thing. Just choose two!