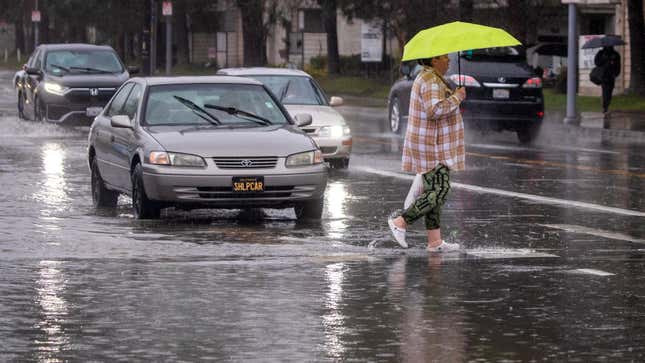 Pedestrian deaths in the United States are currently at a 40-year high. Traffic deaths overall were at a 16-year high in 2021. Transportation Secretary Pete Buttigieg said last year, "The country has just become used to it. We've just come to assume or expect that it's inevitable." A recent survey conducted by Consumer Reports shows Buttigieg's words aren't empty. According to the survey, Americans are largely afraid that a vehicle will hit them at some point.
Last month, Consumer Reports interviewed 2,088 adults in the US as a part of the American Experiences Survey. Respondents were asked about a variety of mundane topics including yard care and mattresses. 
The survey also included a section of questions about pedestrian safety. When asked if they or anyone in their family had been hit by a vehicle or had a close call over the last 12 months, 48 percent of people answered, "No, but I am worried that it could happen." It is a staggering amount when you consider that it excludes the 18 percent of respondents who answered yes.
The following questions asked about pedestrian detection systems with automatic emergency braking. While a majority of people felt that detection systems could allow drivers to be more distracted behind the wheel, there was a stronger majority in favor of the safety technology being required in all vehicles. Sixty-eight percent were in favor of a government mandate, and 86 percent felt that the system could reduce the number of pedestrian deaths.
The survey has put numbers behind the sentiment that Americans want fewer people dying on the country's roads. Julia Friedberg, a senior policy analyst at Consumer Reports, said, "While pedestrian detection technology is just one piece of the puzzle, it is clear consumers expect more from the government and automakers in this area."