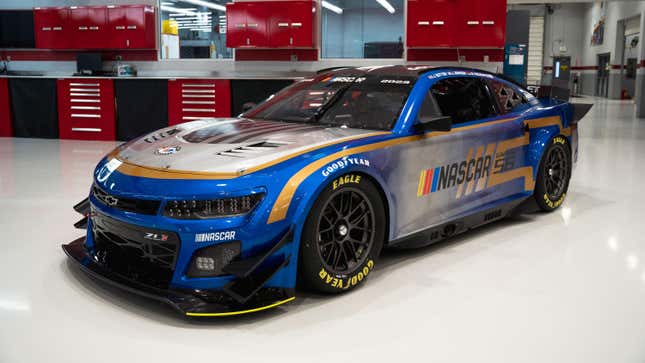 NASCAR announced in March of last year that it was partnering with Hendrick Motorsports and Chevrolet to enter a Camaro NextGen stock car in the 2023 24 Hours of Le Mans. The Garage 56 project began testing for the French endurance classic before the end of the year. The stock car racing sanctioning body has now revealed the specifications and livery of the Camaro that will compete in France this June.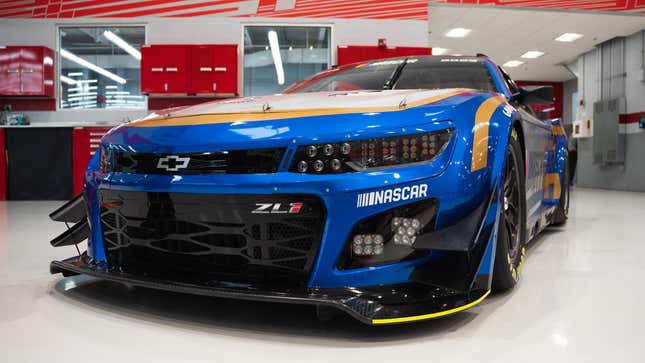 White it might use the same 5.8-liter V8 engine, the Garage 56 Camaro features significant differences from the NextGen Camaros that compete in the NASCAR Cup Series. The Le Mans stock car weighs 2,960 pounds, 525 pounds lighter than the Cup car. The Garage 56 Camaro is also fitted with aerodynamic dive planes on the front and rear quarter panels to improve its cornering abilities and acceleration. It also features headlights, a non-existent component replaced with decals on every other NASCAR stock car. The modifications are intended to allow the Garage 56 entry to race through the night at Le Mans and be competitive against the GT cars of the FIA World Endurance Championship.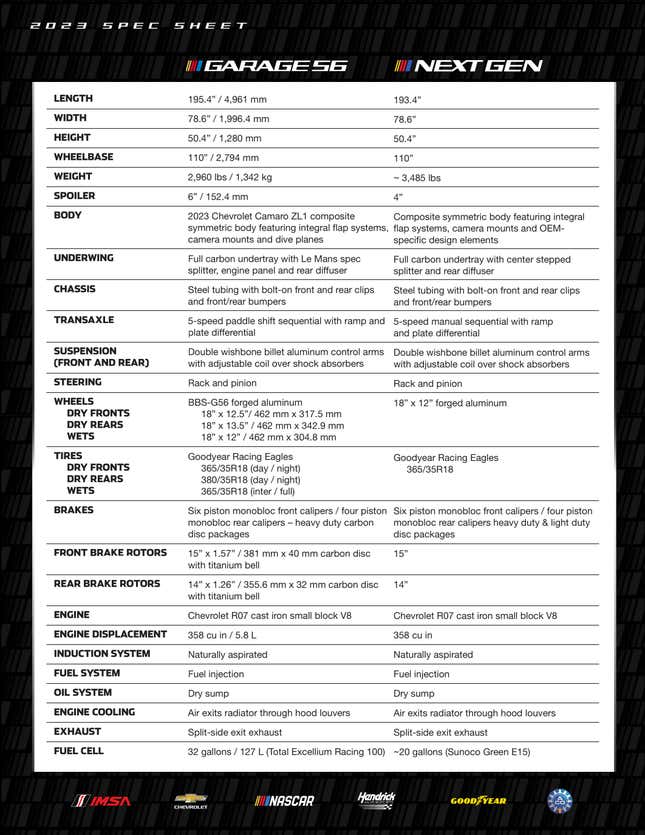 Jim France, NASCAR Chairman and CEO, said in a statement:
"From the beginning of this project, it was important to us that the car we bring to Le Mans is a true NASCAR stock car. While there have been some adjustments to allow the car to compete in a 24-hour endurance race, fans in Le Mans will be treated to the full NASCAR experience."
In January before the Rolex 24 at Daytona, a star-studded driver lineup was revealed for the Garage 56 entry. 2010 Le Mans winner Mike Rockenfeller, who helped develop the Camaro, will be joined by 2009 F1 champion Jenson Button and seven-time NASCAR Cup Series champion Jimmie Johnson. The trio will race the Garage 56 Camaro in the 100th edition of the 24 Hours of Le Mans on June 10-11.