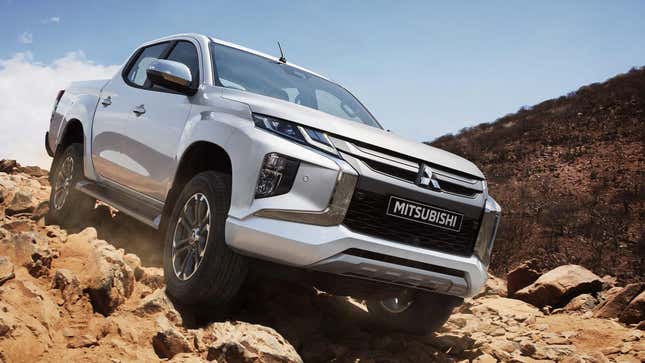 Enthusiasts don't usually pay a lot of attention to Mitsubishi, but it's probably doing better in the U.S. than you'd think. Especially with the new Outlander and Outlander PHEV. With 2022 sales figures of 40,942 and 1,961 respectively, it isn't posting Toyota numbers, but it's also not exactly circling the drain the way some people make it sound. After a bit of a setback in 2022, the Japanese automaker is looking to grow, and one day, that could include adding trucks back to its U.S. lineup.
Speaking to The Drive, Cason Grover, Mitsubishi's North American head of product planning, said Mitsubishi is very interested in finding a way to sell pickup trucks here again. "It's another one of those things we want to try to figure out. We'd love to be able to do it," Grover said. "It's an area we're certainly interested in because we have a lot of global success. We have history in the U.S., as well."
But as you've already guessed, since Mitsubishi doesn't currently have a factory in the U.S., the infamous Chicken Tax is the biggest barrier keeping it from selling us the Triton pickup truck it already makes.
"At the end of the day, we don't have U.S. manufacturing right now, and fundamentally the Chicken Tax is [an obstacle to importing pickup trucks]," Grover told The Drive. "You can't just wedge that [global Triton] into somebody else's plant over [here]. So anything we would do — and this is just hypothetical— we'd likely have to go to an alliance partner that does build [one]."
Presumably, Grover is referring to Nissan, since Mitsubishi is part of its alliance with Renault. But that doesn't necessarily mean a future Mitsubishi pickup truck would be based on the Frontier. He also expressed interest in a smaller Ford Maverick competitor, which currently doesn't have much competition. "The [Ford] Ranger, the old Ranger, that was much smaller, had so much volume and was around so long," said Grover. "The Maverick really almost [does] what the Ranger used to do, being affordable."
G/O Media may get a commission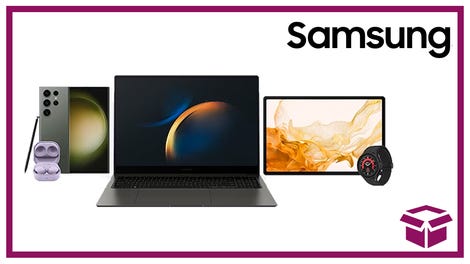 24 hour deals
Discover Samsung - Daily Deal
That said, don't interpret this as an official announcement that Mitsubishi's getting back into the U.S. truck game. It's more of an acknowledgment that the company is looking at its options. Speaking about the truck market here, Grover said, "We know it's been a growth area. At this point, it appears that'll continue. It's a no-future-plan-to-announce [situation], but we certainly... we noticed, put it that way. And we've got history."