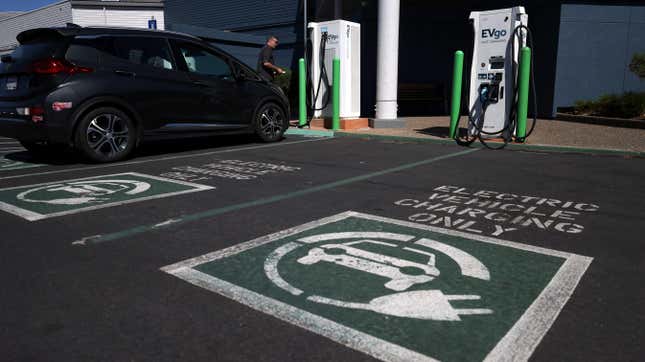 In 2021, Minnesota passed a set of "clean car" rules that were modeled after California's emissions regulations. That upset the Minnesota Auto Dealers Association, which sued to block the state's emissions rules from being enforced. As of today, though, they have been unsuccessful.
The Associated Press reports that MADA argued the Minnesota Pollution Control Agency didn't have the authority to implement the new rules and that they had "unconstitutionally delegated their rule-making authority to California." A three-judge panel rejected those arguments after being promised by the state that California's plan to eventually ban the sale of new gas-powered cars won't automatically be adopted in Minnesota.
That last part is something MADA was especially worried about, although it's still unhappy with the ruling and is currently considering whether or not to appeal. "The one good thing to come from today's decision is that if Minnesota wants to go forward with the new rule recently adopted by California, the MPCA will need to affirmatively conduct new rule-making," MADA president Scott Lambert told the AP in an email.
The MPCA celebrated the win, with spokesperson Andrea Cournoyer saying, "This standard is an important part of reducing greenhouse gas emissions in Minnesota, while the state also builds out the electric vehicle charging network, advances alternative modes of transportation, and works to create cleaner fuels that support Minnesota's economy."
The Minnesota Center for Environmental Advocacy also supported the ruling. In a statement, MCEA attorney Joy Anderson said, "Minnesota's Clean Cars rule was adopted after a lengthy public engagement process, during which many Minnesotans made clear they would like more opportunities to purchase electric vehicles."
Minnesota is far from the first state to align its emissions rules with California's. Seventeen states reportedly follow rules set out by the California Air Resources Board, although it's not clear how many will go along with its plan to only allow the sale of new electric or hydrogen-powered vehicles by 2035.