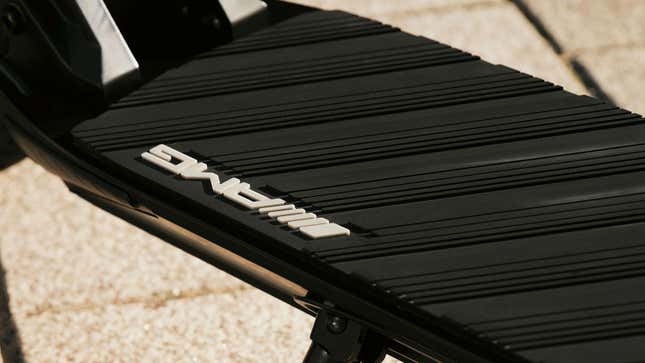 For the past few years, Mercedes has been working to electrify its lineup with cars like the EQE and EQS models. With each new car, it's also added an AMG model, boasting more power, performance and a higher price tag. But with a retail price that usually starts at six figures, the AMG-badged models have been far from reach for most car fans to date.

Introducing The Mercedes AMG E-Scooter
Now, Mercedes is hoping to change that with a brand new electric vehicle that should appeal to more price-conscious buyers. It is, of course, a Mercedes-AMG E-Scooter.
The new AMG scooter was created in partnership between Mercedes and Swiss micromobility specialist Micro Mobility Systems AG. It follows a similar collaboration between Chinese scooter maker Xiaomi MI and Mercedes in 2020, which saw them create an F1-inspired electric scooter.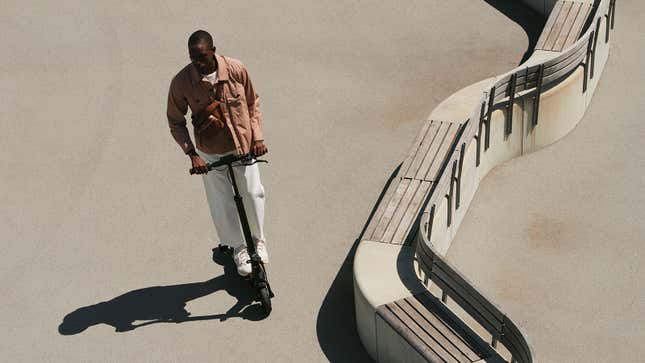 This new model picks up where that one left off and, as such, comes with a 500-watt motor that's capable of carrying it onto a top speed of 20 km/h, which is roughly 12 mph. If you're interested, that makes it more than 13 times slower than AMG's EQS sedan.
When it comes to the range, the scooter is also, understandably, wildly outperformed by the full-size car. According to Mercedes, the AMG scooter is fitted with a 9.6 Ah battery that is capable of covering 25 miles per charge. When that runs flat, a full charge takes up to three and a half hours.
Other essential hardware on the AMG scooter includes three brakes, with one at the front and two at the rear. As well as traditional drum brake, the AMG scooter is also fitted with a kinetic energy recovery system, which harnesses the energy from braking — much like the regenerative braking you find in most electric cars.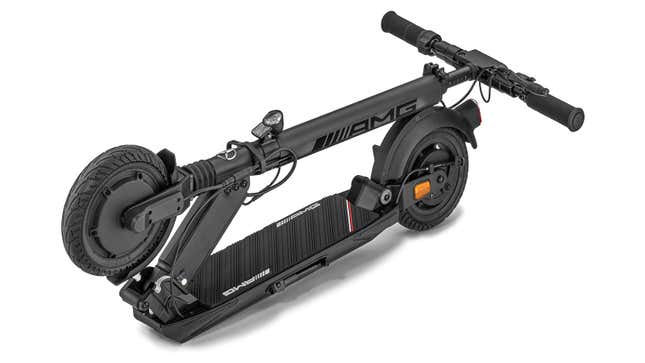 The AMG scooter also comes with front and rear lights and a neat-looking display that's built right into the handlebars. It will also fold away for easier carrying, and it weighs just 31 pounds.
If all that sounds appealing to you, the scooter is expected to go on sale soon. There's no word on pricing just yet, but a similarly specced machine from Micro Mobility Systems AG will set you back more than $1,000.