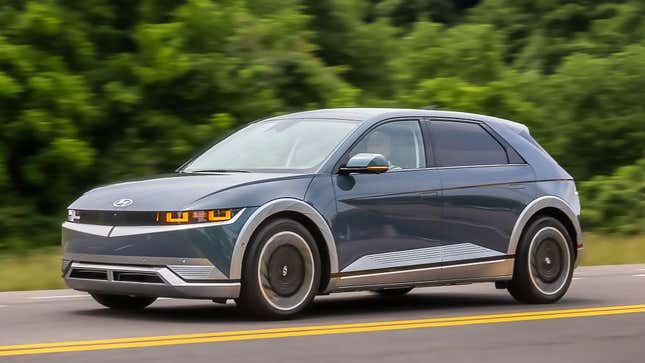 When discussing new electric vehicles, one of the most common questions people have is how long the battery will actually last. Sometimes it's a snarky question from someone who just hates EVs, but most of the time, it's a person who's genuinely concerned. Especially after seeing stories about how much a replacement battery can cost. So how long do EV batteries actually last in the real world?
The Zeekr 001 Promises the Most Battery Range of Any EV at 641 Miles
Recurrent recently conducted a study to answer that exact question, looking at data from about 15,000 cars. That's a pretty large number of participants, but even the researchers admit the report can't give us the full story largely because so many EVs on the road today are only a couple of years old. Also, battery technology has come a long way in the last decade, so an early Nissan Leaf's battery life doesn't necessarily tell us much about how long a Porsche Taycan's will last.
But even within the limitations of the study, the results show some encouraging news. If you don't count cars such as the Chevrolet Bolt that were hit with a battery recall, replacements are pretty uncommon. The oldest mass-market EVs, the Nissan Leaf and the Tesla Model S, had the highest percentage of battery replacements, but overall, only 1.5 percent of EVs in the study had their batteries replaced.
Additionally, the study found that range figures stayed pretty consistent. There was an initial drop in range during the break-in period, but after that, the drop-off didn't continue at the same rate. That said, there was a good bit of variation among the cars and battery options that were studied. For example, over the course of 100,000 miles, the 85 kWh Tesla Model S's range estimate remained relatively flat, while the 100 kWh version's range dropped significantly.
Due to the limitations of the study, it's still hard to predict how long batteries will last beyond 100,000 miles, which is incidentally the limit of most manufacturer warranty periods. But based on the data collected, you can at least trust that the situation isn't nearly as dire as EV opponents would have you believe. It's also worth checking out the rest of the study, as there's a lot more information that we couldn't include here.