Mercedes made a pretty bold stylistic pronouncement at the Shanghai Auto Show, where it presented a new concept car: a sleek, compact sedan it calls, imaginatively, 'Concept A Sedan.' The car is nicely proportioned and attractive, but to Diamler AG Chief Design Officer Gorden Wagener it seems to represent a larger movement.
"Our Concept A Sedan shows that the time of creases is over," declares Gorden Wagener, and in my imagination at this point he takes a model of a 2017 Lexus GS and smashes it with a baseball bat.
For one I'm blown away Mercedes unveiled a sedan—an honest-to-god, three box sedan—in this age when every new car and concept seems to be a crossover SUV. It's a breath of fresh air. And it goes even further to make war on creases.
Wagener continues to explain the design concept behind the Concept A Sedan:
"With its perfect proportions and a sensual treatment of surfaces with reduced lines, it is the next milestone of 'Sensual Purity' and has the potential to introduce a new design era."
G/O Media may get a commission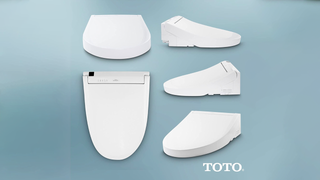 44% off
Toto Washlet Electronic Bidet Toilet Seat
The phrase 'Sensual Purity' kind of creeps me out, if I'm honest. It reminds me of those unsettling father-daughter ring ceremonies that certain religious families do that feel like creepy weddings or something. Still, I'm pretty sure that's not what they're trying for here, and overwrought PR-talk aside, this is a good-looking car.

The front-end treatment uses a grille design Mercedes calls the 'Panamericana' grille, and the lower, full-width dogbone air intake is reminiscent of what we've seen on the X-Class pickup truck.
I admit I am a little confused about the "time of creases is over" business, because if creases are over, what exactly are these surface details, then? Pleats?
That shot also gives you a nice look at the very detailed headlamp treatment. While this sort of faceting feels a bit like just a show-car indulgence, lighting design has been getting dramatically more ornate, so I wouldn't rule out seeing something like this on a production car.
Mercedes' press release has a lot more to say about the lights, of course:
The unique headlamps are a unique feature of the brand and the striking grid structure on the inside of the headlamp guarantees a confident, easy-to-recognize look. The structural sculpture that has been broken down in detail represents a technically based counterpole to the sensual exterior – "stimulating contrast" is one of the six guiding principles of Mercedes-Benz design. The grid structure in the lamps has been coated with a UV paint and it is exposed to ultraviolet light. As a result, the headlamps "glow" in different colors, depending on the light medium – the daytime running lamps, for instance, are white.
That is a nice technically based counterpole, that's for sure.
There's other interesting details, like the very Tesla-like door handles that sit flush with the body and the lean, twin struts that form a loop to support the side mirrors.
Overall, the strength of this concept lies in the very satisfying proportions. It feels similar, proportionally, to other well-designed small cars from companies like Alfa Romeo, or even some of Mercedes' own '60s-era prototypes. They've got a nice long hood-short deck setup, and they've resisted the urge to cut the greenhouse height down to absurd levels.
They're proportions that you don't really see all that often anymore; in some ways, it reminds me a bit of what I liked about BMW's first-gen 1 Series.
My guess is this thing previews the next Mercedes CLA. If the automaker can manage to build one that looks like this—which they should, as this looks fairly production-ready—I think they'd have a winner.