Last March Mercedes-Benz announced that they were going to mock up a mid-sized pickup truck with more payload capacity than any American-market equivalent. Now we know what they've been hyping: it's a truck for Mercedes customers, not the other way around.
In a live streamed presentation from Stockholm, Sweden today Mercedes introduced the world to two extreme concept variants of the X-Class; a mid-sized pickup truck that yes, the company really is bringing to market.
Based on the Nissan Navara, basically the Nissan Frontier everywhere outside the United States (and also the Renault Alaskan), the Mercedes-Benz "X-Class" as we now know it's called has bowed in the four-door short-bed configuration that people just can't get enough of.
G/O Media may get a commission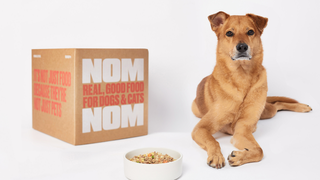 The truck was showcased in both an on-road guise with 22" rims and a mean-mugging off-road brother with a winch and acres of sidewall. They're named like racing horses or some dorky old guy's boat; "Stylish Adventurer" and "Powerful Explorer," respectively. And they both kind of look like the offspring of an AMG GT and a G-Wagen. Which I'm surprised to find myself okay with.
Neither version will make it to production exactly– the two ends of the vibe-spectrum are supposed to make a point. The same point most modern truck marketing tries to: "On-road luxury and off-road badassness, you can have it all!"
But the X-Class is coming, alright. It might not have quite as dramatic of a taillight as this thing but the shape is going to be pretty close to what we're looking at here.

After all, it can't deviate that much from the Nissan and Renault trucks we already know to be pretty sleek for pickups.
Meanwhile the official press release was dumped onto a Facebook page called "Ferd" early.
Per Ferd's leaked report; the truck in these pictures is still a concept but "closely previews" the upcoming X-Class. They even have a quote from Mercedes-Benz Chairman Dieter Zetsche ready:

"With the X-Class, we will close one of the last gaps in our portfolio..."

"Our target is to offer customers vehicles matching their specific needs. The pick-up will set new standards in a growing segment."
So yeah, I guess it's coming. Probably not in that baby-green off-road trim but prepare your bodies for a Mercedes-Benz pickup truck for real.
That report also says the truck is slated for sales in Australia "during the third quarter of 2017." No other markets are called out specifically, but it's said that the truck will be built in Spain and Argentina in the same facilities the Nissan Navara and Renault Alaskan come from.

The X-Class falls into the Mercedes-Benz Vans family, and will take some interior design cues from the V-Class (what we know and love as the Metris in the U.S.) and apparently also get touches you might recognize from behind the wheel of the C-Class.
You can expect very nice seats, driver-assistance tech, parking sensors, infotainment, and all the indispensable modern perversions of driving we can't live without anymore.

As far as hard specs– we're still expecting a 2WD base model but it sounds like Mercedes is hoping the heart of its X-Class sales will be V6 versions with some variant of four-wheel drive. Reports indicate it has a traditional transfer case with low range and locking differentials working in conjunction with electronic stability control, but there may also be an AWD element allowing the vehicle to use all four drive wheels on slippery roads as well as in the dirt.
We're hearing a base payload capacity of about 2,400 pounds with a tow rating around 7,500 pounds.
Now that the information has been published officially, we'll gather all the specifics in a new post shortly.