Nasser Al-Attiyah isn't a name known by millions of adoring fans. People don't scream when he gets off a plane in a new city. He has an Olympic medal but his poster isn't on the walls of children everywhere. He doesn't have the paparazzi following him everywhere he goes.
That should change. And that's because Al-Attiyah is a badass and you want to be him.
The 41-year old Qatari has a passion for skeet shooting and uses rally racing to relax. This means he loves shooting guns and, for down time, he participates in what could be considered the most grueling motorsport of all.
Al-Attiyah has competed in skeet shooting for decades, and began his career on the world stage in 1994. He has competed in the World Championships and never medalled, however he has earned medals at various World Championship-level events.
G/O Media may get a commission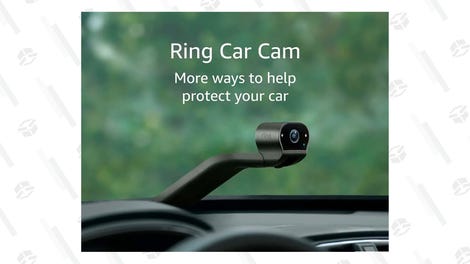 Other than those medals, he has won the Asian shooting championship twice and was a member of the group that took the 'team skeet gold' — please be mature and try not to giggle — at the 2002 Asian Games.
But Al-Attiyah just performed his biggest feat when he earned Bronze at the 2012 London Olympics. Obviously, this is a big deal to him and the first medal for Qatar in these Olympics.
I've waited for this moment for the past 20 years. I've done everything, but I did not have an Olympic medal. This is definitely a start in the true sense for me.
What about his gearhead cred? If anything, he might be better at something he does to relax. Al-Attiyah has now won the Middle Eastern rally championship seven times and a bunch of other FIA sanctioned events.
But his biggest accomplishment in the motoring world would have to be an overall victory in the 2011 Dakar Rally behind the wheel of a Volkswagen.
Oh, and Dartz, which is, without a doubt, our favorite Latvian armored car maker, is using Al-Attiyah to help develop the new DARTZ-SAM NAGEL DAKKAR.
Want to feel even more inadequate compared to him? He spends time in Qatar as a role model for young people that are at risk of becoming addicted to drugs.
And have you noticed his hair? Slicked back, devil may care. Awesome.
Fuck he's cool.
(Hat Tip to @MrQuick_!)
Photo Credits: Natacha Pisarenko/AP, Lars Baron/Getty