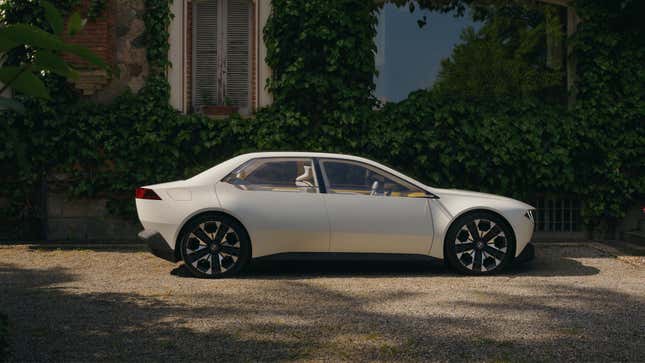 Last week, BMW unveiled its latest concept: The Vision Neue Klasse, an angular, modern sedan that teases a new design language for the brand's electric lineup. The Neue Klasse is sleek, striking, and... familiar. A little too familiar.
Remember the i Vision Dee concept from CES? The Neue Klasse is pretty much just that, with some light tweaks to bumpers and lighting. It's less a brand-new vision of BMW's years to come, and more a light tweak on the last time we saw a concept with this look. To refresh your memory, here's the i Vision Dee: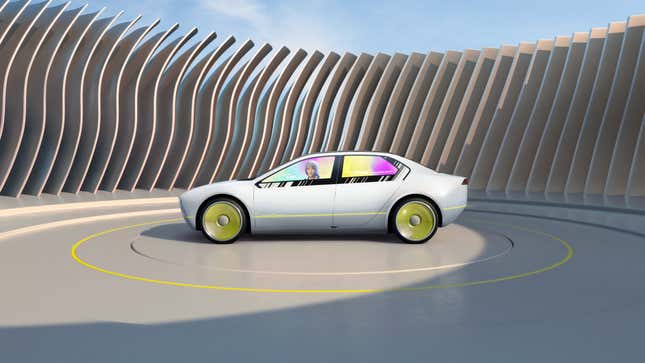 The lights don't quite wrap around the front and rear end as much as on the Neue Klasse, the windows are a slightly different shape, and the bumpers lack that black plastic around the bottom, but the rest of the car is very similar. Let's throw them together, in one image, to see what else has changed:
The Neue Klasse appears to have a slightly shorter front end and longer rear than the Dee, though it's possible there's a slight difference in the angle from which both cars were rendered or photographed. The Dee's windows are a little softer around the edges, and its door ends before the rear fender rather than integrating it. Its character line, running the length of the car, is also softer than the Neue Klasse, though its bright yellow pinstripe makes it stand out more.
Both cars look good, eschewing modern overstyling for something simpler and more classic, but they're also clearly the same idea. The Neue Klasse isn't a revolution on this design, it's a refinement. Which could mean that these concepts are a real hint at a future production model, rather than a pure flight of fancy. BMW, this is the seventh week in a row you've shown Vision Dee in class.