McLaren CEO Mike Flewitt wants to be very clear about whether or not his company would join the current climate of performance luxury SUVs from Bentley, Lamborghini, Porsche, etc. Not only would it be too expensive to develop and not fit the brand, but McLaren customers apparently don't even want one.

Speaking to Top Gear, Flewitt was humble enough to admit that it would be very costly and difficult for McLaren to take on the Porsche Cayenne and Range Rover from scratch, and he went through and outlined exactly why you'll never see a McLaren SUV. From Top Gear:
"Effectively when we look at products – and we're always looking at product concepts – is that there are three measures. One is around the brand, one is around the technology and the other is around the financials.

"So, the brand: an SUV is only going to dilute the McLaren brand. Our brand and heritage is motorsport and great drivers' cars. SUVs are great, they have their place, but they're not great drivers' cars. They utterly dilute the driving experience so it makes no sense," he said.
Not only would it dilute the brand, but McLaren doesn't benefit from the resources shared by companies like Lamborghini, Porsche and Bentley, which are all part of Volkswagen Auto Group and can share technology and spread development costs of new models amongst each other and just tune their individual vehicles to their own taste.
Since McLaren would have to likely invest in an all-new SUV platform on its own, and the market is already so saturated with luxury performance SUVs, it isn't likely they would turn very much of a profit, "so what's the point?"
G/O Media may get a commission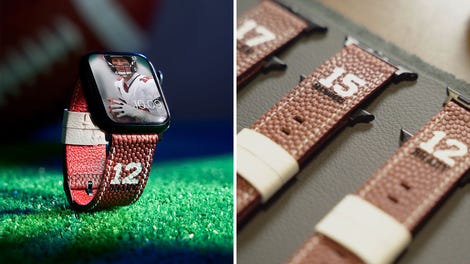 Official NFL PRODUCTS
Official NFL Apple Watch Bands
Flewitt finished the SUV chat by saying customers "love what we do" and aren't "chomping at the bit" for a McLaren SUV. Somehow I think it has more to do with not being able to financially justify it, but it's good that McLaren can keep doing what it does without having to sell out a little.