For the past three years, Honda has been like the scumbag boyfriend of Formula One. Oooooooh, girllllllll. You're still with him? He always promises to do so much, but like, never does it. I can't believe you haven't kicked his lazy butt to the curb yet! Good news, everyone: McLaren finally announced their split from Honda.

McLaren and Honda mutually agreed to end their partnership after the 2017 season, per a McLaren press release. Both parties acknowledged the reason for the split: Honda's engines just didn't perform. McLaren Technology Group Executive Director Zak Brown said in today's statement:

There has never been any doubt over Honda's commitment and energy to the mission of success in Formula 1. They are proven winners and innovators. For a combination of reasons our partnership has not flourished as any of us would have wished. It is certainly not for the want of effort on the part of either Honda or McLaren, but the time has come to move ahead in different directions. As fellow racers, we hope to see the great name of Honda get back to the top – our sport is better for their involvement. I know this view is shared by everyone in the sport.
I think we know what that "combination of reasons" looks like by now: engine failure after engine failure after DNF after grid penalty after...you get the idea.

G/O Media may get a commission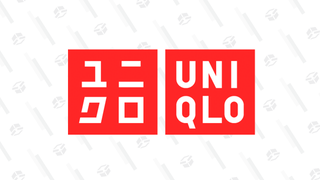 Year-round basics
Uniqlo Summer Sale
Likewise, President and Representative Director of Honda Motor Company Takahiro Hichigo fessed up that they just couldn't get it done:

It is unfortunate that we must part ways with McLaren before fulfilling our ambitions, however, we made the decision with a belief that this is the best course of action for each other's future.
Scuderia Toro Rosso also confirmed today that they will be taking on Honda power units from 2018 onwards in a "multi-year deal." This is probably a good move for everyone, as Toro Rosso—as Red Bull's de facto b-team—doesn't quite have the same pressure to win as McLaren. Honda can develop their engine there with less stress and hopefully make real progress on getting up to speed.

Carlos Sainz Jr. driving for Renault in 2018 is, as expected, part of the deal.

Meanwhile, back at McLaren, another press release confirmed a three-year deal was made to use Renault engines from 2018 onwards:

Renault Sport Racing and McLaren Racing are pleased to announce they have agreed an engine supply partnership for the 2018, 2019 and 2020 seasons. The deal will see Renault Sport Racing supply McLaren with Formula 1 power units, while also establishing a close working relationship with McLaren's engineers and technicians.
Boom. There we have it: McLaren moves up to the second-worst power units in F1. Brown confirmed that the move is all about moving past the chaos of the past three years:

Today's announcement gives us the stability we need to move ahead with our chassis and technical programme for 2018 without any further hesitation.

While Renault has had its fair share of power unit failures, Renault-powered teams have at least been able to contend for wins and podiums recently instead of farting around in the back because their engine is too slow.

Farewell, McLaren's GP2 engine! Good riddance.