Mansory, the German tuning firm most known for ruining Ferraris and making Lamborghinis more evil than they already are, has decided to build a supercar of its very own. Called the Mourinho, it's got the expertise of a footie coach and a "private social club" that likes jewelry behind it. Ooh boy.
The car puts out 750 horses and the body is made of carbon fiber, because of course it is. Only 11 are going to be produced, and this teaser image is all we've gotten so far.
In case you haven't surmised it already, it's called the Mourinho after Jose Mourinho, the former gym teacher and current manager of English Premiership soccer team Chelsea. He has apparently decided that he wants a car of "perfect comfort and class" that mixes "the best of Ferrari and Aston Martin," so he's turned to the insane people at Mansory to make it happen, along with Raff House.
What's Raff House, you ask? Raff House (not Road House) is a private club "for the lovers of high watchmaking, jewelry and gastronomy," based in Moscow, of all places, because of course it is as well.
G/O Media may get a commission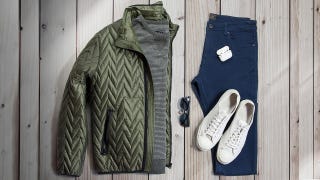 60% off
Jachs NY Fall Sale 60% Off
Mourinho explained his desire for the car on the Raff House website:
I can see myself driving this car to a big game, adrenaline filling my system, as I'm trying to get to the stadium as soon as possible, wishing for the game to start.
To recap: We have the dream vehicle of a soccer coach who is focused on not the car but the game, it's supported by a group of people who really appreciate a good necklace, and it's all going to be built by the people who make cars that look like they're about to puke.
This is gonna be good.
Photo via Mansory
H/t to GTSpirit!