You probably didn't want to learn about a very odd car-themed sexual fetish today, but oh my, you are going to learn quite a bit right now. Heed the lessons from a Michigan man whose political ambitions may be impeded by an activity known in some circles as "cranking."
Saginaw resident Jordan Haskins is a 24-year-old Republican candidate for Michigan's state house. He also has a criminal record dating back to when he was 15. Having a felony can't stop someone from running for office in Michigan (just ask Flint), but the type of felony may cause some voters to think twice.
Haskins' record begins with a break-in charge that landed him in a juvenile detention facility for two days. He racked up six more offenses between North Carolina in Michigan and has been in and out of prison. Two of those offenses include breaking into a local mosquito control property in Saginaw County, removing spark-plug wires from vehicles there and masturbating to the sounds of the engine, according to MLive.
"Jordan would remove the spark plug wires and sit in the car and masturbate while the motor was sparking and making noises," the police report states.

Haskins was charged with additional misdemeanor offenses related to a third incident at the mosquito control property in October 2010.

According to that incident report, Haskins again said that he damaged county vehicles by pulling spark plug wires to "masturbate while cranking the engine." Deputies said he told them the act is a sexual fetish he learned about online.
His masturbating spree didn't end there, MLive reports:
According to police reports, Haskins said he jumped a fence at the city of Saginaw's parking lot at 1435 S. Washington on Jan. 7, 2011. He told sheriff's deputies in a later interview that he went joyriding in the parking lot and masturbated in a city police cruiser and a city pickup, the report shows.
G/O Media may get a commission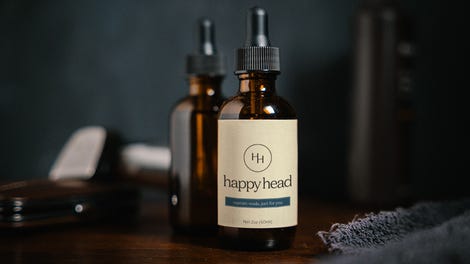 And even more felonious masturbating:
On Jan. 24, 2011, according to police reports, Haskins jumped a chain-link fence and opened a garage door at Scientific Brake, 314 W. Genesee. Then he drove a truck on the grounds, he told police. Again, police reports state he admitted to "listening to the engine idle and masturbating."
Quick Google searches for "car cranking fetish," "cranking masturbating," "car cranking jacking off," "car cranking porn" and "spark plug masturbating" pulled up a bunch of links I'm definitely not clicking on. Although The Independent reported in 2010 — around the time when Haskins' masturbating escapades began — that "cranking," among other car fetishes, was a growing trend:
Pedal-pumping, also referred to as revving and cranking, is a new sort of clean, monotonous niche porn that is taking over the web with a big American "redneck" following. (Ed. note: LOLbrits) The mistress of Jesse James, estranged husband of American actress Sandra Bullock, claims to have a number of pedal-pumping fans.

Susan Block, PhD, a featured sexologist on HBO's Real Sex and Cathouse, explained "the basic kinetic movement is a masturbatory motion: the muscles releasing and contracting as the foot rubs repetitively against a phallic symbol, which is the gas pedal. Men think of themselves as cars. The 'vroom' of the engine reminds them of their own libidos being revved up by this hot woman."
We also talked about pedal-pumping earlier this week here on Jalopnik as part of our many forays in the world of car sex.
As for Haskins, he tells MLive that he was "into a whole phase of my life where I was young and stupid, you know," and that prison time "finally woke me up to some things."
The local election is in November.