This is how some sideways-crazed Finns turned an Aston Martin V8 Vantage GT4 road racing car into a stage rally monster. Yes, it's still rear-wheel drive.
The car meets R-GT regulations, which are currently enjoying something of a boom since Porsche Cup cars started invading the WRC.
Mäkelä Auto-Tuning is the company that did the work on this machine, which was startlingly fast if the photo's time stamps are to be believed. This Aston went from road race spec to snow rally setup in less than a month.
They've also built Group B cars, ice racing Porsches, and vintage rally Ferraris, so this newest outrageous rally build shouldn't be all that surprising.
G/O Media may get a commission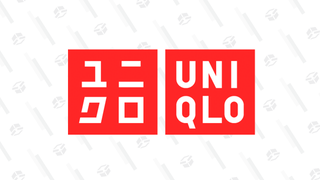 Year-round basics
Uniqlo Summer Sale
You can see all of their build pictures right here, though I'll post some of my favorites.
Here's how the car started life.
Here's the car's FIA approval so you know this isn't a hoax. I know it's hard to believe it's real.
Here's the car's wide array of spare bumpers.
Here they're making the car's rally light pod. Rally lights make everything better.
Rally teams spend big money on shocks, and here's this car's remote-reservoir setup.
Here's it's beefy skidplate
When rear-wheel drive was the norm in rallying back in the '70s, many of the top cars simply didn't have big handbrakes to use. Watch an old rally video and you rarely see something like a Lancia Stratos going as sideways as you'd expect. No such issue here — the team build a custom handbrake.
And here's the car in action.
The car had its first outing at the Arctic Lapland Rally over the weekend up in Finland and, like other R-GT cars, finished a long way down the leaderboard.
More events are planned for the car, and I can't wait to hear that V8 roaring sideways amongst the trees!
Photo Credits: Mäkelä Auto-Tuning