Earlier this month, Fiat Chrysler filed a complaint with the International Trade Commission to stop the sale of the Mahindra Roxor—a tiny off-road-only 4x4 that looks very much like a Jeep CJ-7—over intellectual property concerns. But now Mahindra is fighting back, filing a lawsuit in a federal court seeking damages, and alleging that FCA actually agreed to allow Mahindra to sell vehicles like the Roxor.

Mahindra issued a press release on Wednesday denouncing Fiat Chrysler's recent ITC complaint—which alleges that the Mahindra Roxor's exterior appearance infringes upon Jeep's intellectual property—and calling it "without merit."
The Indian company is now fighting back, filing both a statement with the ITC and a civil suit in a federal court in Michigan to block FCA from pursuing its claim against Mahindra.
The statement, Mahindra says, "explains how it is in the public interest for the ITC to rule against Fiat and in favor of Mahindra." It also apparently states that the Roxor was designed as an off-road vehicle that doesn't compete with Fiat Chrysler, and that the Roxor required three years of R&D—it was not an "imported low quality 'knock-off' kit car," in their words.
G/O Media may get a commission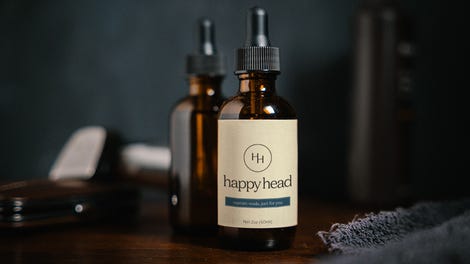 As for the complaint Mahindra filed in federal court last Thursday, it requests not only injunctive relief, but also damages, claiming that Fiat Chrysler is using the ITC to "harm our ROXOR business by creating negative publicity, damaging our reputation and our stature in the marketplace."
The crux of that civil suit revolves around a 2009 agreement between what was then just called Chrysler, and Mahindra.
Agreement With Chrysler
The civil suit's main focus is on a 2009 agreement between Chrysler and Mahindra, which Mahindra says involves Chrysler agreeing not to bring up claims against Mahindra so long as the latter company used a grille that Chrysler approved.
That agreement is included in the court documents, and appears to be signed by former Jeep head, now Fiat Chrysler CEO Mike Manley:

According to Mahindra's suit, the agreement stems from a dispute that arose after Mahindra announced plans to introduce a new on-road vehicle called the Scorpio, which had a grille with seven vertical slots (shown below):
Chrysler apparently wasn't thrilled to see another company using a grille so similar to those found on Jeep-branded vehicles. So, in an effort to "resolve Chrysler's concerns amicably," Mahindra says it "engaged insubstantial negotiations" between 2008 and 2009 with the Auburn Hills-based company, and designed this new grille:
The important part of that agreement states that Chrysler agrees to allow Mahindra to use the new grille shown above (which is essentially what's on the new Roxor), and that it will not file claims against Mahindra based on that approved grille design. From the agreement:

Chrysler consents to the use and incorporation of the grille design shown in Exhibit A (hereinafter the"Approved Grille Design") in vehicles sold and advertised in the United States by Mahindra and/or its affiliates and authorized dealers. Chrysler agrees and warrants that it will not assert against Mahindra, its affiliates, authorized dealers, or customers, or anyone else, any claim for infringement of Chrysler's trade dress, trademark, or other intellectual property rights in the United States based on: (1) a grille having the Approved Grille Design; or (2) a vehicle containing or using the Approved Grille Design.

The agreement, shown in full at the bottom of this article, goes on to say that Mahindra will change the design of its Scorpio (which never did launch in the U.S.) to include the grille shown above, and concludes with "This agreements shall be binding on the successors and assigns of each party."
Based on this, Mahindra says, Fiat Chrysler's recent complaint with the International Trade Commission is a breach of contract, and it has "caused Mahindra substantial monetary and irreparable harm."
It's worth mentioning that Fiat Chrysler's ITC complaint dealt with "trade dress," which the company defined as more than just the grille (though the grille is mentioned as the fourth point below):
(i) A boxy body shape with flat appearing vertical side and rear body panels ending at about the same height as the hood;

(ii) Substantially flat hood with curved side edges that tapers to be narrower at the front;

(iii) Trapezoidal front wheel wells with front fenders or fender flares that extend beyond the front of the grille;

(iv) Flat appearing grille with vertical elongated grille slots and a trapezoidal outline that curves around round headlamps positioned on the upper part of the grille;

(v) Exterior hood latches;

(vi) Door cutouts above a bottom portion of the side body panels
So it will be interesting to see if that grille agreement is enough to thwart FCA's ITC complaints, considering that Fiat Chrysler has complaints about more than just that specific design element.
For its part, Fiat Chrysler issued the following statement countering Mahindra's latest claims:
"FCA US believes the recent legal positions taken by Mahindra are without merit, and we will be responding accordingly.


We are requesting that the International Trade Commission open an investigation of Mahindra's intentional trade dress and trademark infringement of our Jeep brand related to the import, distribution and sale of the Roxor product in the U.S. Specifically, we are requesting that the ITC issue an exclusion order to prohibit Mahindra from importing the infringing product into the U.S. We cannot comment further at this time as this matter is in litigation."
So it seems like Fiat Chrysler still wants the Roxor to die, and apparently doesn't think the agreement brought forth by Mahindra—the one signed by Mike Manley—gives Mahindra a leg to stand on.