The 2018 Subaru BRZ and its twin the 2018 Toyota 86 have been go-to picks for "fun and affordable" forever. After a week in the limited production range topping $33,000 2018 Subaru BRZ tS, I've made some realizations about this car.

(Full Disclosure: Subaru allowed me to borrow a BRZ tS for a week for a shakedown. While doing so, actually while parking, I put a nasty scrape in the front bumper. Though I did offer to replace it, Subaru was kind enough not to bill me.)
Over a few hundred miles in town, in traffic, and out in the open on some of the best turny roads in America I formed a complicated relationship with what is currently the most elite stock 2018 Subaru BRZ, the tS. That stands for "Tuned By STI," which means, like BMW's M Sport or Audi's S-Line, this is a light beer execution of a special performance edition of the car, that will only be built in a batch of 500.
The inflated MSRP—a standard BRZ starts at about $26,000—buys you that exclusivity plus extra chassis stiffening, a rear wing ripped right off an airplane, big chunks of red adorning the interior, disc-crushing Brembo brakes, black STI wheels, a little STI underspoiler and Michelin Pilot Sport 4S tires. The latter of which is, realistically, most likely doing the heavy lifting in terms of making the BRZ tS feel like a better-handler than the regular car.
G/O Media may get a commission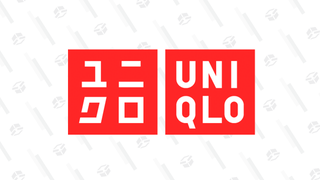 Year-round basics
Uniqlo Summer Sale
As our friend and contributor Jeff Glucker discovered at the BRZ tS launch party, Subaru basically fixed the part of the car that wasn't broken and ignored what enthusiasts have been screaming for since this thing came out six years ago: it needs more oomph. So I won't bother spending much time harping on that, but I will chime in to join the chorus complaining that an elite version of the BRZ needs boost.
Specifically, when the car rips from around 2,500 RPM to maybe just over 5,000, the sensation of acceleration just feels... hollow.
But sticky tires make the BRZ so much fun to fling through corners that weak straight-line acceleration isn't enough to dull my enthusiasm for a special-edition. The tS's lack of actually being special is, though.
A limited-production version of a popular car inherently has the makings of a future classic, but man, you have to have more than a little seat embroidery and a Hot Wheels wing to be worth remembering. And since pretty much everything that makes the tS "special" can be ordered on any other BRZ, I don't see this car going down in history as something we lusted after.
All that said, I can't deny I had a lot of fun driving it when I was driving it to drive it. Clutch has a decent weight to it, the shifter's throw is satisfying and the interior design is cool, center staged by a big tachometer that will look very busy when you're pushing the car around.

Now, driving a BRZ to get around, especially an extra-stiff version, is kind of a pain though.
The first thing I did with the BRZ tS was make a nasty scraping sound from the undercarriage leaving airport parking. I got out to look, and thankfully, no visible damage. But even with the front lip's exceptional lowness fresh in my mind, the second thing did with the car was crack the lower plastic while trying to pull into a parking plaza.
That was my fault, no doubt. But it should give you some insight as to just how carefully the car needs to be driven in a place like Los Angeles with holes and ramps and bumps in the road where you don't always expect them.
Trunk space isn't bad, but getting in and out of this compact sports car is a struggle in almost any urban parking situation and god help you if you want open the passenger door next to a tall curb.

In heavy traffic, the engine's modest output is actually something of an asset as the car is extremely easy to wield without going off into a crowd or the car ahead of you. Those big pit bull-bite brakes help there, too. And I guess you could say the wing acts like a sand flag mitigating the possibility of an inattentive ignoramus in a Range Rover pancaking you.
But the suspension on this little road weapon is so stiff that every road imperfection turns the cockpit into a stomach stress test and the interior is so overwhelming with road noise that a conversation with your passenger above 65 mph is not practical.
I'm sure none of that will be news to the thousands of people who daily drive Scion FR-Ss, Toyota 86s and Subaru BRZs already. But if you're still trying to decide if you could live with one every day, and find the limited availability of the tS appealing, all I can say is that you'll have a hard path to walk. Or, uh, drive.
All that said, that lack of sound deadening has one advantage besides weight savings: it lets you enjoy the BRZ's exhaust note, which I seriously think is one of the best sounding four-cylinder songs on the road right now. It sounds strong and present without being obnoxious and I love it. But you don't need the $33,000 tS version to enjoy that.

Now if Subaru had put a serial number on this thing, commissioned some unique wheels, sprinkled a little suede over the car's woefully cheap-feeling steering wheel and snuck a turbocharger under the hood, the BRZ lineup would have a true halo car. And Subaru could have justified an even higher MSRP.
Subaru would have been much better off with a significantly more powerful and elegantly appointed $45,000 BRZ, sold a small batch of them to people who are sick of waiting for the next Toyota Supra, and had a halo car for the rest of us who will feel cooler in our $26,000 BRZs by association. Then, maybe, this air-assaulting rear wing might be justified.
The BRZ and the twin Toyota are still excellent driver's cars for what they cost. Just don't forget that they cost more than money; you're giving up a lot of everyday comfort to get great cornering. As for wanting a special BRZ that will be unique, you might be better off taking advantage of this car's huge aftermarket and making your own than starting with the tS.
2018 Subaru BRZ Premium Manual Specs
Engine type
Premium Unleaded H-4
Transmission/Drive
Manual w/OD