Lexus is bringing a fleet of vehicles to the SEMA show next week, including an IS 350 as close to an F as possible without being a Lexus IS F. Just in case you prefer the IS F, the company handed four of them over to various tuners and magazines, including one to our friends at 0-60 mag, to do up for the Vegas extravaganza. In addition to the quintet of IS models, they're also bringing an ICON-tuned Lexus LX 570 SUV for that plastic surgeon with Botox money burning a hole in his or her pocket. More details in the really enthusiastic press blurbs from Lexus below the jump.

G/O Media may get a commission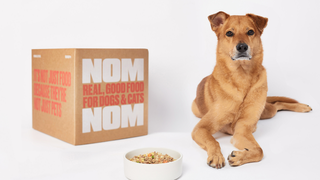 Project IS F by Five Axis
Following its stunning debut in 2007, the Five Axis Project IS F went back to the shop for another makeover, this time in the engine compartment. With 416 hp on tap right out of the box, the standard IS F is no slouch. But the Project IS F concept brief included exploring the performance potential of its direct-injected 5.0-liter V8, so it now sports 5.8 liters while receiving ported and flowed cylinder heads, a new exhaust system and changes to the electronic controls. The upshot is enough power and torque to put an evil grin on even the most jaded enthusiast's face
IS 350 with F-Sport Accessories
The IS 250/350 is Lexus' entry point into the luxury sport sedan arena. It's a tuner-friendly and robust platform that responds extremely well to performance upgrades. This car is fully loaded with all the offerings from the F-Sport performance accessory catalog. It also sports a new concept ground-effects body kit designed to complement the increased performance and aggressive stance provided by the F-Sport components.
IS F by Fox Marketing/Artisan Performance
Fox Marketing and Artisan Performance teamed to create this subtle yet aggressive makeover of the already aggressive IS F. The subtle part involves the numerous bodywork changes, which enhance rather than rethink the lines of the IS F, making it look even more muscular in the process. 'Aggressive' can be applied to the engine which gets the full twin-turbo treatment. Fox expects the changes will yield something north of 600 horsepower.
IS F by Import Tuner Magazine/TEIN
Import Tuner Magazine and TEIN suspension company put their collective heads and expertise together to create an IS F that's focused on track performance, while still remaining practical for the street. Weight reduction, added chassis stiffness, special suspension and big sticky tires take care of the corners, while a comprehensive nitrous system boosts the engine for bursts of overtaking power. Coming soon to a track near you.
IS F by 0-60 Magazine
With track performance a common theme among IS F builders, 0-60 Magazine ups the ante on their IS F project with a supercharger to tease out another load of horses from the big V8. Carbon fiber body components reduce weight while lowering the center of gravity and a custom roll cage adds stiffness and protection. A beefy brake- upgrade kit was added to balance the performance equation.
IS F by MotorworldHype.com
MotorworldHype has taken another path that is a bit less aggressive, yet more easily accessible for the average consumer. Lots of carbon to reduce some unwanted mass and a well-rounded package of suspension, brake, engine and cosmetic changes provide sharper responses in all directions.
LX 570 by ICON 4x4 Design
ICON specializes in 4x4s that are typically off-road oriented. But they envisioned something different for the plush yet rugged LX 570. Their approach here is to give the LX a clean and stealthy appearance through clever use of colors and trim, then top with performance improvements to further enhance the appeal of Lexus' premier luxury utility vehicle.
[Source: Lexus]