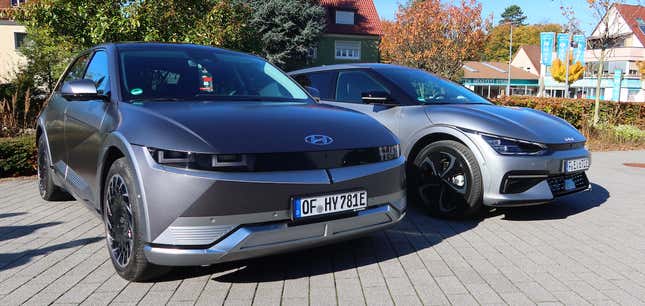 The new rules for getting a tax credit when purchasing an electric vehicle are a bit convoluted. Cars that were disqualified now may qualify, though only for a short time frame, and cars that used to qualify no longer get the benefits. It seems that some automakers are taking matters into their own hands and offering big discounts to offset the lack of tax credits.
2024 Nissan Z NISMO | Jalopnik Reviews
There was a time when if you wanted an electric vehicle that wasn't produced by GM or Tesla, finding one anywhere near MSRP was a challenge. While there are still some stores out there that haven't gotten the memo on a shifting market, buyers in certain areas can score some serious discounts on select EVs. In many cases, these opportunities are even better than the tax credits because the discount immediately reduces the price of the car.

The Volkswagen ID.4 has gotten mixed reviews in terms of the quality of materials and driving dynamics. However, with some dealers offering upwards of $10,000 off the MSRP, those flaws could be overlooked.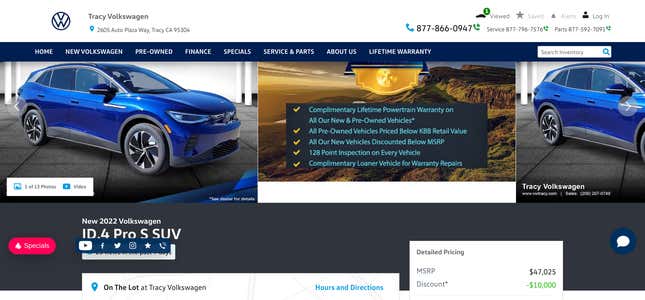 I've spoken with a few Kia dealers who told me that they had a lot of buzz around the new EV6 when it launched, but now that the car doesn't get the tax credit these units are sitting on the lots. Some stores are putting some cash on the hood to move them.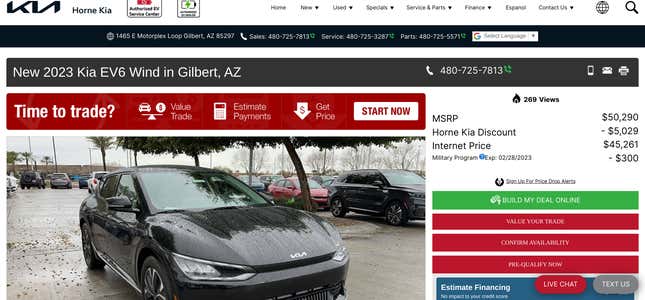 There was a similar trend with Hyundai's Ioniq 5, a super hot car, and dealers were selling them before the factory could make them. Now, some dealers are sitting on dozens of units, and buyers aren't as excited about a $45,000 Hyundai EV at full retail price.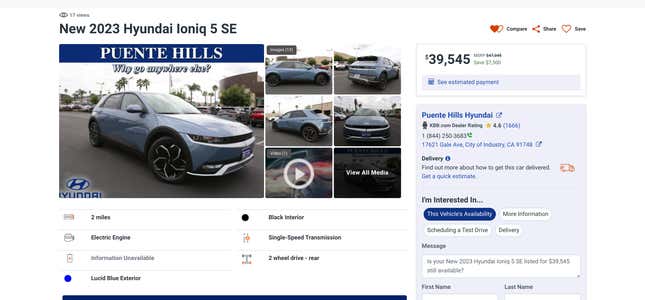 Of course, like most "deals" there are usually some caveats. These Ioniq 5s are advertised at $7,500 off for leased cars only as that hefty discount is a Hyundai rebate to make the leases more competitive. I also spoke to a few dealers in California and they said these discounts were exclusive to CA residents. However, some dealers elsewhere were willing to sell their cars to anyone in the country.

While big discounts like these aren't widespread quite yet, this is, hopefully, a sign of EV pricing trending downwards to make these cars more affordable with less hassle. Even Tesla, who held fast to its "fixed price" model for a long time now has to take steps to offer reductions. Perhaps a positive unintended consequence of the Inflation Reduction Act in removing a large chunk of qualifying EVs is that it forced a market correction.

---
Tom McParland is a contributing writer for Jalopnik and runs AutomatchConsulting.com. He takes the hassle out of buying or leasing a car. Got a car buying question? Send it to Tom@AutomatchConsulting.com