Formula One driver Kimi Raikkonen mumbles most of the time, perhaps because he doesn't care enough about a conversation to do more than that. That's just a theory. But if you listen closely to those mumbles, you'll get hit with a low tone of straight sass.

Sassy Kimi reported for duty at the Thursday press conference for the Singapore Grand Prix, when everyone just couldn't help but ask about his upcoming move from Ferrari, which is second in the constructor standings, to Sauber, which is all the way down in ninth of 10 teams—with 19 points to Ferrari's 390. Ferrari announced this would be 38-year-old Raikkonen's last year there, and that the team would replace him with a kid who turns 21 next month: Charles Leclerc.
So gather 'round, friends, because it's time for a casual conversation with a slightly annoyed Kimi Raikkonen, who just wants to know why everyone's so nosy about life. Here's part of the transcript from Thursday's press conference:
Q: Kimi, if we could start with you please. You've been generating a few column inches this past week. Can you just talk us through what happened and why you're on the move next year?

Kimi RAIKKONEN: I guess you know what happened. I don't know what else you want to know. This is what happened. As we've said many times before, it's not up to me, it's not my decision in the end. Anything after that is obviously my decision but this is the outcome. At least we have an outcome.
Q: You say it wasn't your decision to leave Ferrari, but it was your decision to go back to Sauber, so just talk us through why you're doing that?

KR: Why not.
Raikkonen then got a question regarding how there's "quite a performance differential"—who would've guessed?—between Sauber and Ferrari right now, to which he responded rather diplomatically. Paraphrased: "Yes, the cars have lots of differences. That's how F1 is."
But everyone still had to go and make it all complicated.
Q: But, Kimi, what have you been told about the performance? Tell us why you want to go back to Sauber?

KR: Because I want to. Why do you try to make it so complicated? I don't know anything more than you guys, purely where they have been finishing. Obviously I don't know what will happen next year, nobody knows what will happen next year when it comes to the speeds of the cars and the teams and obviously we can always guess but we will see what we can do. Obviously I have my reasons and that's enough for me. I don't really care what others think and as long as I'm happy with my own reasons, it's enough for me.

Q: And you're still passionate about racing? The fire…

KR: No, I'm not actually. Just by pure head games for you guys I happened to sign and I'm going to spend two years there just not being happy.
G/O Media may get a commission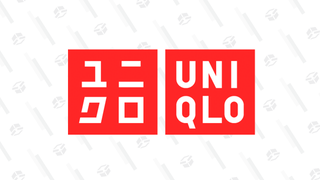 Year-round basics
Uniqlo Summer Sale
Nah, he's not passionate about racing at all. He's trying to make sure he has enough money for retirement. Haven't you seen those commercials with DJ Nanna who just wants to go home?
Well, Kimi, thanks for the insight.

KR: No worries.
Thanks for the insight indeed, Kimi.