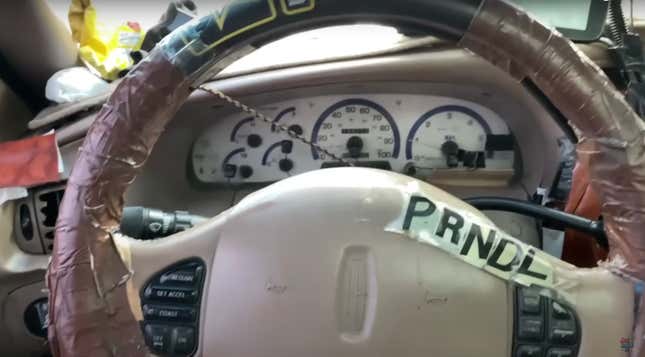 I don't know about you, but my favorite thing to wake up to is a great big steaming mug of schadenfreude, which is why I have always loved the delightfully terrible JustRolledIntoTheShop sub on Reddit. If you're not familiar with this dark little corner of the internet, it features posts from mechanics that find hilarious and often super stupid and dangerous issues on customer cars.
Now, imagine my surprise when I discovered that this sub also exists as a decidedly excellent YouTube channel, making consumption of the aforementioned schadenfreude even more convenient.
As you might expect, the format is simple. It's pictures and videos rolling with a soft-spoken narrator describing what we're seeing in the classic "Customer states" format so often used on vehicle repair orders. As on Reddit, much of what is shown here simply beggars belief.
While it's unclear if the channel has anything to do with the subreddit, what is clear is that the videos are an excellent way for car nerds to waste a few minutes when their boss isn't around.