I just got off the phone with Jeopardy champion Austin Rogers, and learned some fantastic news: He's an avid Jalopnik reader and his plans for his new TV car show are absolutely brilliant.

Austin has not only been sending us tips since at least early 2016, he actually applied to work at Jalopnik a few years ago, accompanying his application with a YouTube video.
"Dude, I've been on Jalopnik since god knows when," he told me. "I made a video resume, and I ran through the history of all the cars I've owned." Here's that video:
Austin, being the car nut that he is, wanted to talk with me about his cars, telling me about a 1978, four-cylinder, diesel, manual Austin taxi cab he drove around Manhattan for a year and a half, and about his rusty 1988 Honda Civic Wagon, a two-wheel drive $500 junker that he used to drive in high school and college—a car that, along with his dad's pickup trucks and his Audi 5000cs—played a part in inspiring his love for cars and thus his idea for his new show.
G/O Media may get a commission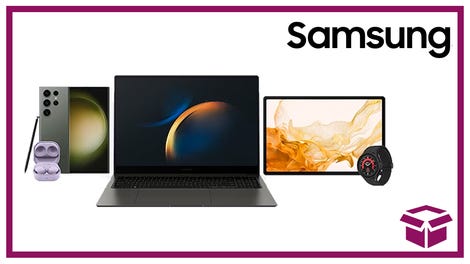 24 hour deals
Discover Samsung - Daily Deal
"I had an '88 two-wheel drive shitty version [of the Honda Civic wagon] in high school and early college. And I loved it, it was a piece of shit. It was called the ratmobile."
Ever since, Austin's dream has been to find a nicer version of that car. "I would only have it [with] the real-time four-wheel drive, in red, with the factory white steelies, and with the super low sixth gear." Well that "dream car" popped up on Bring A Trailer last month, and Austin snagged it for $5,600, flying out to Salt Lake City for a 2,400 mile road-trip back to New York.
"It's impeccable. It is in perfect condition. I can't explain it, how it survived," he told me. "It's only had two owners, and I love it. I love it."

This Civic was meant to actually be the first vehicle in Austin's new car show, which he's working on with an undisclosed TV network now. It's meant to highlight unique cultures in the U.S. while also discussing relevant cars in and of themselves. "Well, originally the plan was to make this [Honda] the first car that I go and get on the show." His producers wanted him to hold off on buying the car, since they hoped to film the process, but Austin was too smitten. "I pulled the trigger. I saw it, and I said I'm not letting this one go away," he told me. "If that got away, I'd never forgive myself."
If anything, it sounds like our old pitches for Car vs America, just with only the good stuff.
Austin says the show is looking promising. "It's going. It's going very well. and I think it's gonna happen. I mean, I'm 90 percent sure it's going to happen," he told me. He also gave me a better idea of how the show will work.
"I sort of called it like, the unloved and the unwashed and the unknown," he told me. "Anyone with $475,000 can get a McLaren or a Ferrari and a great drone operator and drift it around a track and say 'POWA' all the time, right?" And while Austin admits that that's cool, he says he thinks the best part of car shows "is when [the hosts] find the oddballs in the odd locations."
Austin, who was a history major in college, says he wants to talk about cars that "speak to [him]." These are rare cars, cars that were failures, or they're just cars that were "indicative of...their segment," citing a stock 1968 Bronco as an example of the latter.
With his new program, he's looking for cars with "Interesting history, interesting stories, and...the final part is, again, avoidance of the GT3 or something like that—anyone can go get a GT3 if you have enough money," he told me. He talks about his Honda as being the perfect example for the show.
While driving the car home, he says lots of valets mentioned just how beautiful his Honda was. "That's the kind of car that I'm looking for in this program," he told me. "I'm gonna highlight these weirdos, these oddballs, that others find really compelling, even if they don't know what it is."
"The clincher on it is, if you've got 10 grand lying around, you can go find one, and then, tied into it will be, where I find it in the country."
"If I'm in the mountains in California, I want a car that sort of speaks to the mountains of California. If I'm in the flats of Wyoming, I want a car that speaks to the flats of Wyoming." But that doesn't necessarily mean that, if he's in the south, for example, he has to buy a pickup. In fact, Austin thinks it'll be more interesting to choose a car that perhaps the average person would think has nothing to do with the area, and yet, in some way, that car ties into local culture. Austin plans to explain that connection in the show.
"It's my opinion on why this car fits in," Austin told me, using an example of a European city car in an crowded American city in the deep south—a city that might have an historical tie to the country from which the city car hails.
"It's like food and wine pairings," he told me. "You're gonna have the fish, and people are like 'you never have red wine with the fish.' Well actually, you can have red wine with the fish if you have this red wine."
"And people will be like 'that's a weird choice,' and then they taste it and [say] 'somehow this works.'"
Connecting the wine analogy to the show, he says: "Here's an American city, and here's this weird buzzy three-cylinder car that there's only 50 of them in the country. Well that really doesn't work, does it? Ah, I'm going to show you why it works."
The former corporate events planner and digital advertiser makes it clear that he wants to avoid the stereotypical car-show drama seen on T.V. these days. "This is my one hard and fast rule that I've said to everyone: I will never ever allow any kind of false gamification or manufactured deadlines or manufactured drama."
"I'm not gonna haggle, I'm not gonna bargain hunt, I'm not gonna, like, dumpster dive... I'm just gonna be like: 'It just is. This is the car, this is the place, this is why, let's explore.'"

God I can't wait for this.