Good morning! Welcome to The Morning Shift, your roundup of the auto news you crave, all in one place every weekday morning. Here are the important stories you need to know.
1st Gear: The Numbers Are In And They Weren't Stellar

We already knew that car sales weren't going to be good in 2018, and the falling sales of American carmakers for the month of January proved that.
To be clear, January wasn't good for anyone, but it was particularly bad for American manufacturers, whose sales fell behind their Japanese competitors. General Motors, Ford and Fiat Chrysler all had domestic sales that fell below analysts' estimates, reports Bloomberg. Nobody wanted the domestic sedans, like the Chevy Cruze and the Ford Fusion, either.
Toyota and Nissan, however, were helped along by the RAV4 and the Rogue crossovers. Bloomberg is sure to point out, though, that the two Japanese automakers were heavy on fleet sales. More on that later.
G/O Media may get a commission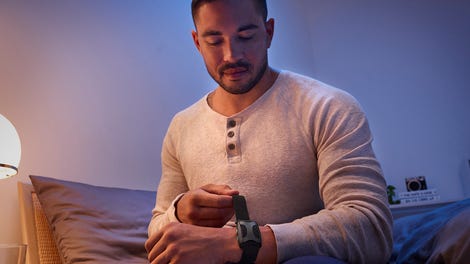 From the story:
The Detroit Three are coming off the first annual sales drop in their home market since the recession and are having a harder time coping with consumers abandoning passenger cars. Some automakers also may have endured a bit of a hangover — the industry ended 2017 with its best showings of the year, thanks in part to heavy discounting.
This isn't good, though, because it teaches a whole group of buyers to rely on these incentives, which hurt in the long run.
FCA is betting big on the SUVs and trucks from Jeep and Ram and Ford is going all-out on the SUV offensive as well, despite Escape, Edge and Explorer deliveries also dropping last month.
2nd Gear: Relying On Those Fleets
Yes, Nissan and Toyota reported "strong demand" in January, but they also didn't disclose how many cars they sold to rental-car companies.
It's alright, though; Bloomberg dug up some numbers for us:
Deliveries to fleets surged 48 percent last month for Nissan and 69 percent for Toyota, according to Cox Automotive. Of Nissan's 41,550 and Toyota's 24,281 vehicles sold to fleets in January, all but a few thousand were to rental-car companies.

Investors frown upon automakers relying too much on fleet deliveries because they tend to be bulk orders that are discounted. Rental cars often also end up in the used-vehicle market and can depress the value of autos owned by retail customers. Nissan, which set a target years ago to reach 10 percent market share in the U.S., has boosted its fleet business to get there.
GM and FCA, conversely, have been winding down on their fleet sales. Nissan's VP of U.S. sales explained that this was done only because it wanted to clear out the 2017 inventory to "make room for 2018s."
Whatever you say!
3rd Gear: BMW Wants The Top Spot
Mercedes-Benz has beaten BMW in the luxury sales market for the last two years and BMW has had enough of it. It's time to turn this ship around... with more crossovers and SUVs!
Part of Mercedes' domination in the market was due to its addition of compact crossovers like the GLA. BMW will soon offer more options in its SUV range, reports Bloomberg. From the story:
BMW showed off the diminutive X2 crossover at the Detroit auto show and will fill a hole at the other end of the SUV spectrum with the full-size X7 at the end of the year.

"The X2, other than just being a cool SUV, it's also a brand-new vehicle, completely new segment, which we believe could have a lot of conquest," Bernhard Kuhnt, chief executive officer of BMW's North American operations, said in an interview at the Detroit show. "We were lagging behind in the mix."
You'll remember the X2 as the one with that silly badge on its side.
Hey, BMW, whatever helps you make the most money, I'm for it. More money just means more M-cars. Oh, wait. There are already too many M cars. Dammit.
4th Gear: More Profit For Ferrari
Ferrari wants to make more money. Ferrari wants to double its core earnings to €2 billion ($2.5 billion) by 2022. Ferrari has big plans to make this money.
It's not through doubling deliveries, either, reports Reuters. Here are the possibilities from Ferrari in the coming years:
New special editions
Expand customization program
Expanding product range
More hybrids starting in 2019
An SUV by late 2020
Sergio Marchionne just really wants to keep the brand "unique." From the story:
Downsizing engines was a possibility in future as long as Ferrari's uniqueness is preserved, Marchionne said.

"We are absolutely convinced that these numbers are doable," Marchionne told analysts on a conference call, adding that profit margins could rise to at least 36 percent by 2022. "The house is firing on all cylinders, we are in a good place."
Explosive growth like this won't seen by "any other automotive OEM over the coming five years," remarked one analyst to Reuters. But Ferrari's stock is expensive and it's too early to say that Ferrari's growth plans won't happen. So. Guess we'll find out.
None of this really concerns me. I'm fairly certain that any kind of Ferrari product range expansion won't include anything within my budget.
5th Gear: Ambitious
Climbing Mount Everest is ambitious. Running a marathon is ambitious. Seeing car sales grow in a year where all sales are projected to fall is also ambitious. Not entirely impossible. Just tough.
Toyota wants to increase vehicle sales in China in 2018 despite overall vehicle sales slowing down and alleged internal difficulties, reports Reuters. From the story:
Toyota Motor Corp (7203.T) aims to sell 1.4 million vehicles in China in 2018, nearly 9 percent more than it sold last year, but two insiders at the Japanese automaker said production constraints and other hurdles make it a tough target to meet.

The two people said the target is more a "stretch goal." It is a target that is not the baseline sales forecast and one that executives acknowledge will be difficult to achieve, they said. They declined to be identified as they were not authorised to speak to the Reuters reporter.

A big factor that makes selling 1.4 million vehicles this year more of a challenge is Toyota's manufacturing capacity which the two individuals said remains strained.

"If we could resolve this capacity issue, it would be easy to make the 1.4 million target. With sufficient capacity, we can possibly sell 1.5 million vehicles," one of the two people said.
In order to woo Chinese buyers, Toyota will launch two versions of the CH-R crossover exclusively for the Chinese market. Additionally, Toyota is confident that the redesigned Camry will also help boost sales.
Have you seen the new Camry? It really doesn't look bad at all! Maybe Toyota is onto something here.
Reverse: Fifth Victory
Neutral: Have You Ever Bought A Used Rental Car?
Is this something you'd advise against or support? What has your experience been?