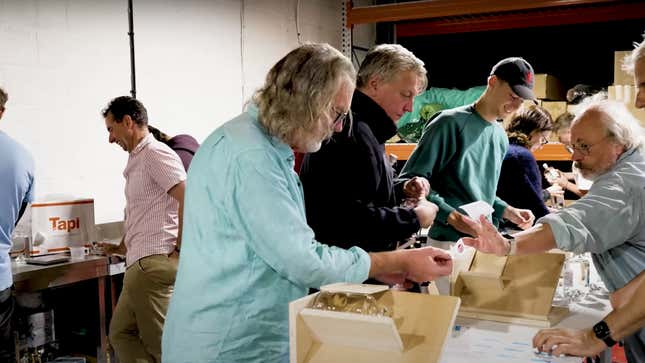 The gin is called James Gin, and this bottle is called Asian Parsnip, crafted by James May with the help of someone who actually knows what they're doing. May eventually intended only to make something for his pub, but got so many orders that he intends to make more.
We're Driving the 2024 Integra Type S, What Do You Want to Know?
Well, not him personally, but with a crew of workers to do the work, in keeping with the finest traditions of Top Gear and The Grand Tour. In a new video below, May can be seen bumbling around the bottling site, getting in people's ways, and making silly jokes, again, in the finest traditions of Top Gear and The Grand Tour.
May says that the first batch of 1,420 bottles sold out in the first two days it was on sale. You can now put in an order for a bottle of the second batch — this time not signed by May himself — for the not-cheap price of £39, or about $53. The first batch was only available to those in the U.K., but May says the second batch might be available to those abroad if they can, at some point, work out the red tape.
Bottle No. 1 of Asian Parsnip was randomly sent to one of the people who ordered the first batch, much like a golden ticket from Willy Wonka, except in this case you win nothing. The chap who got it took no time in identifying himself.
Now, I will not be buying a bottle of James Gin if it becomes exportable to the States, because $53 is too much to spend on a bottle of gin and the good thing about gin is that you can get a great bottle of it for, like, $30, unlike, say, scotch, or many other liquors. The other reason I won't be getting it is because at some point you reach a certain age and you don't require anything more than a clean, well-made vodka. The other other reason I won't be getting it is that I wish May hadn't called it Asian Parsnip, making every drink a shot of British colonialism.
That said, James, if you want to send me a bottle for review purposes, I would not say no. You can probably get someone to figure out how to make contact.