It's been over 10 years since the Aston Martin DBS engine note blew me away in the opening car chase to 2008's Quantum of Solace and I've never forgotten it, but the new Bond movie is reportedly going to be much different, with Bond driving the upcoming electric Aston Martin Rapide.
Starting with the DB5 in 1964's Goldfinger, Bond has had a very long, off-and-on working relationship with Aston Martin. Daniel Craig's portrayal of the character has driven the DB5, DBS, and the DB10, which previewed the eventual production version of the new Vantage.
British tabloid The Sun now reports that Bond won't be driving any of the new noisy Aston Martins, though. Here's a snip from the report:
Director Cary Joji Fukunaga, 41, wants star Daniel Craig, 51, to be seen behind the wheel of a limited edition Aston Martin.


The £250,000 Rapide E is the Brit motor manufacturer's first electric vehicle and only 155 are being built.

An insider said: "The decision was spearheaded by the film's new director, who's a total tree-hugger.

"He is working directly with Aston Martin to get one of their electric cars ready for its big close-up.

"It's going to be the centre of an incredible action sequence in the movie. James Bond is known for driving amazing cars and this one won't disappoint either.

"It's going to have all the high-tech gadgets. To be clear, this is something Cary pushed for and Daniel and the producers are going along with.

"Everybody is afraid of Bond getting labelled 'too PC' but they all felt the time was right to put him in a zero emission vehicle."
G/O Media may get a commission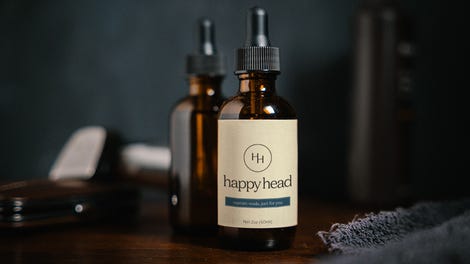 It's not uncommon for the team behind a Bond production to work directly with Aston Martin on Bond's new car. Aston Martin often uses the Bond franchise to preview or advertise a new model, as with the DBS in Casino Royale and Vantage in Spectre. It would make sense that putting Bond in the brand's first electric car, the electric Rapide sedan, might give what would otherwise potentially seem like a lesser Aston the cool factor it may need.
As for Bond driving an electric car—I don't really buy this nonsense about doing it as part of some zero-emissions messaging. As a longtime fan, I'm hopeful they treat the electrified powertrain as a sort of gadget. Electric cars are a little quieter than combustion engine cars, and they're often capable of ridiculous acceleration times. Maybe there's more room to package bigger gadgets in the car itself.
Hopefully the production team does something special if Bond really is driving an electric Rapide in the upcoming 25th movie, but judging by the disappointing car chase between the DB10 and the Jaguar C-X75 in the previous movie, I'm not going to get my hopes up.