With the Late Night Wars carpet-bombing NBC's 10:00 slot, the network's hurriedly scrounging for filler. One show they're not contemplating? The ill-fated cargasm, Top Gear USA. Was the pilot so horrendous it's unwatchable? We've got $5,000 to find out.
The BBC's Top Gear may be one of the world's most popular shows, but in two attempts at colonization here in North America, it hasn't succeeded. The closest the show's come to reality was a pilot shot with car guy and former "Man Show" host Adam Carolla, racer Tanner Foust and noted interior drapery design consultant Eric Stromer. The pilot, originally slated to air on NBC as a Spring 2009 replacement series, was dropped thanks to network President Jeff Zucker's inability to stomach high production costs and because Knight Rider was just so completely terrible.
All we know is we want to see it and with Zucker now looking down the barrel of a one hour-per-night gunshot-like hole in his schedule thanks to his decision to cost-cut with an unfunny car guy, we're wondering why he's not looking at Top Gear USA to fill the hole. You think Conan's pissed? Ha! Hell hath no fury like the teeming car-loving fans of Top Gear. So what happened? Did NBC — as we'd once heard — sell the rights to someone like Discovery or the History Channel? Or perhaps, was the pilot just absolutely horrendous?
G/O Media may get a commission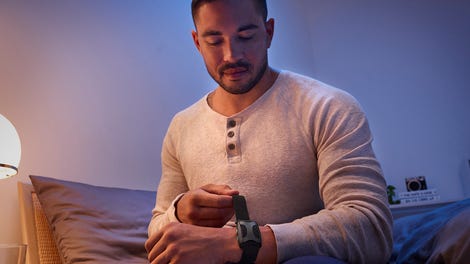 There's only one way to find out — watch it ourselves. We know someone out there must have it. So we're willing to pay $5,000 to the first person who can provide us with a full copy of the unaired Carolla/Foust/Stromer NBC pilot of Top Gear USA.
There are some ground rules: Our standard contest rules apply. We expect you to stay within the bounds of the law. We reserve the right to limit, or restrict upon notice, participation in the Contest to any person at any time for any reason. Void where prohibited. So who's in? E-mail me directly at ray-at-jalopnik-dot-com.