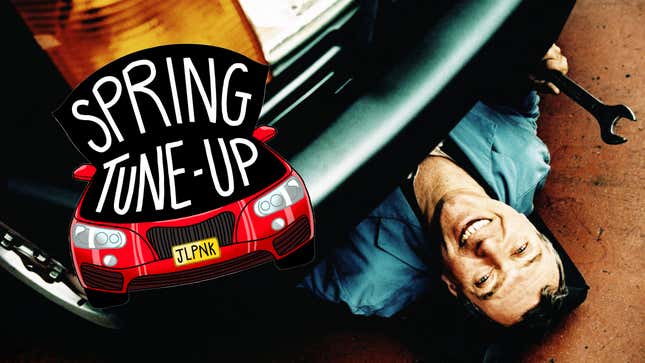 Do you feel it? The air is warming, the ground is thawing, the sun may even still be visible when you get out of work. Springtime is around the corner, and here at Jalopnik, that can only mean one thing: It's time to get into some DIY car projects, or just teach yourself exactly how an automobile works.

See, over the nearly two decades that Jalopnik has been obsessing over automobiles, we've published a ton of articles geared toward helping you get the most out of your car — from how-to guides on car buying and basic maintenance, to overviews on the best ways to modify and improve your ride, to deep-dives that explain the inner workings of the modern (or classic!) automobile. You say you're not interested in turning wrenches? No sweat: We'll also show you the best ways to keep your car neat and clean. Now that the fun driving months are approaching, we figured it's a great time to brush up your wrenching skills and learn something new about exactly what's going on under your car's hood.
Throughout March, you'll see updated and expanded versions of some of our best articles on DIY car maintenance, upgrades and mods, and the science that powers our beloved vehicles. There's something here for everybody, whether you're a newbie who's never checked their tire pressure, an experienced amateur looking to take your wrenching skills to the next level, or a seasoned shadetree mechanic ready to learn the masters-level stuff.
Of course, we'll be writing about wrenching, modding, DIY maintenance and car tech all year round, but now that winter is fading in the rearview mirror, we wanted to put all this knowledge in one place. If there's a topic you don't see here, a question you've always wanted answered, or anything else you want out of Jalopnik's Spring Tune-Up, let us know in the comments below. Keep checking back all month. No matter who you are, or how much wrenching you've done, I guarantee you'll learn something you never knew before.