Yesterday several outlets reported that Jaguar may be killing off one of its coolest cars in the American market, the XF Sporbrake wagon. It turns out that cat will live on for at least another year, and as a reminder, you can still buy one with some absolutely massive discounts.

The Detroit Bureau was one of the first sites to report that Jaguar, a brand that has been struggling to achieve sales figures, is looking to shift focus in the U.S. market towards more profitable offerings like crossovers and SUVs along with a long term plan of more EV vehicles.
This suggested that slow-selling cars like the XJ sedan and the XF Sportbrake will be abandoned for the U.S. market. Other news outlets ran with the story, declaring the XF wagon to be DOA in the USA.
But we reached out to Jaguar and they said not so fast:
"[We] can confirm that in his conversation, Jaguar Land Rover North America President and CEO Joe Eberhardt, did not discuss the status of the current Jaguar XF Sportbrake, which is currently in the Jaguar lineup - making up 20 percent of XF sales.
The remark was that in the long term, features and types of vehicles that are less popular, would likely not make it into the United States. The current Jaguar XF Sportbrake remains in the lineup and is available at retailers and for ordering, including for the upcoming 2020 Model Year. This should be good news for wagon enthusiasts."
G/O Media may get a commission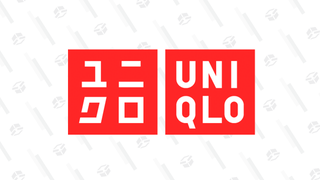 Year-round basics
Uniqlo Summer Sale
So the XF lives on, but for how long we don't know. We are also all too familiar with this cycle—automaker offers a wagon in America, no one buys, it, automaker stops selling that wagon in America.
Though we admire the 25 percent wagon take rate, sales of this thing remain slow. So a combination of discounts and factory rebates means that you might be able to score one for a somewhat reasonable price.
Back in December I reported serious deals on the XF Sportbrake and Autotrader was listing 177 new wagons for sale and advertised discounts upwards of $16,000 off the MSRP. Currently, there are 122 new XF Sportbrakes for sale and some of the sale prices are even cheaper.
One Jaguar dealer in New York has a handful of them with sale prices starting around $46,000.
To put that in perspective, the BMW 3 Series Sportwagon, which will not be continued to be sold after this generation, has a starting MSRP of around $45,000 before you click any option boxes. A Lexus RX350 AWD, which is a car that most Jalops would put squarely in the "boring crossover" category, also has a starting price of about $46,000. Compared with either one of those cars, those XF Sportbrake deals are a steal.
It may not be dead yet, but it may also not be around forever. Now's the time to score one.