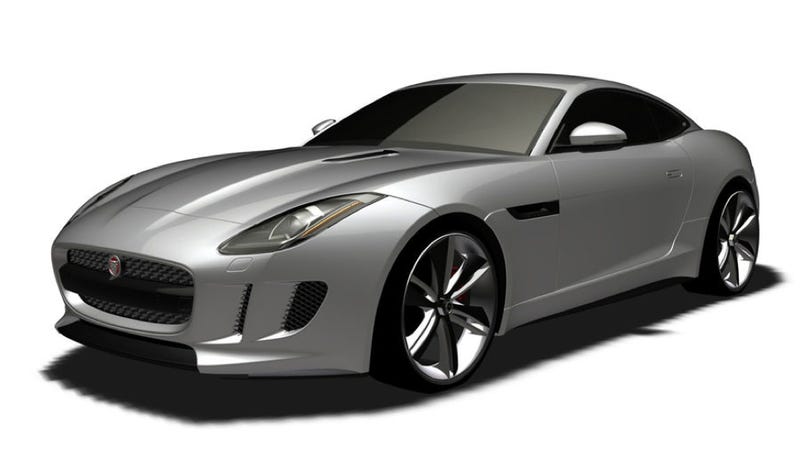 The new Jaguar F-Type roadster is obscenely sexy. I think it's one of the best-looking sports cars to come out in years. But what are you, the discriminating car buyer, supposed to do if you're a roof enthusiast? Jaguar has an answer to that, and here it is. Kind of.
Patent filings obtained by Germany's Auto Motor und Sport hint at what the F-Type Coupe will ultimately look like. They're vague CGI drawings, but they do give us a great idea of what we can expect.
I think we can safely assume that adding a roof doesn't dampen the car's looks at all. It's a bit reminiscent of the BMW Z4 and the new Corvette Stingray, and those are far from unattractive. It's also very, very close to the original Jaguar C-X16 concept.
The German magazine has another bit of interesting news: a new engine will be made available for the F-Type, this time a 2.0-liter turbo four-cylinder engine derived from the Land Rover Evoque.
While we can't expect it to have the same oomph that the V8 and supercharged V6 versions have, I'm all for it if it helps make this sexy beast more affordable.
Hat tip to Motor Authority!