Cash For Clunkers is finally over. The final numbers? 690,114 cars were destroyed. Was it a win for America? Sorta. Of the purchases, American cars made up less than 40%. Full details, and most traded-in and purchased cars, below.
Secretary of Transportation Roy LaHood calls the program "wildly successful" because of the huge jump in sales numbers saying "American consumers and workers were the clear winners thanks to the cash for clunkers program."
If the idea was to sell more cars it's hard to argue that the CARS program didn't do just this. In fact, it was so successful they ran out of the original $1 billion in less than a week. In total, they were able to get rid of $2.88 billion and encourage 690,114 sales. The only problem now is what percentage of these sales were pull-forward sales and what were real sales that would have otherwise not been generated without the rebates. We'll have to wait for September and October sales to know for sure.
It also clearly encouraged the sale of more efficient vehicles. With an average rebate amount of $4,184 it's clear more people opted for the most efficient option. In fact, the average trade-in mileage was 15.8 MPG with a new vehicle mileage of 24.9 MPG, for an improvement of 58%. Whether or not this balances out the environment impact of manufacturing more vehicles is debatable.
G/O Media may get a commission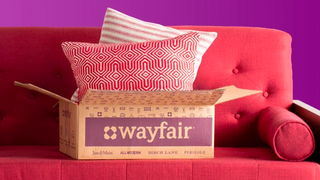 Big deals
Wayfair Surplus Sale
Did it help American automakers? Yes. Ford reported its first sales increase since 2007 and GM did add shifts. Many of the cars sold were at least assembled in the U.S., but the not-so-Big Three had only 38% of the total share of sales, below their overall share in the market.
The biggest winner was Toyota, with 19.4% of the toal share, followed by GM with 17.6% and Ford with 14.4%. Chrysler did a dismal 6.6% of the overall sales. All of the ten most traded-in vehicles are American, though, so there's something.
Start walking through the list by hitting "next."
This data is as of August 25th at 8:00 PM. Click next to see the ten most traded-in vehicles, then next again for the ten most purchased vehicles. After that — see the break-down by segment.
Photo Credit: MARK RALSTON/AFP/Getty Images
The Ten Most Traded-In Vehicles
1. Ford Explorer 4WD
2. Ford F150 Pickup 2WD
3. Jeep Grand Cherokee 4WD
4. Ford Explorer 2WD
5. Dodge Caravan/Grand Caravan 2WD
6. Jeep Cherokee 4WD
7. Chevrolet Blazer 4WD
8. Chevrolet C1500 Pickup 2WD
9. Ford F150 Pickup 4WD
10. Ford Windstar FWD Van
The Ten Most Purchased New Vehicles
1. Toyota Corolla
2. Honda Civic
3. Toyota Camry
4. Ford Focus
5. Hyundai Elantra
6. Nissan Versa
7. Toyota Prius
8. Honda Accord
9. Honda Fit
10. Ford Escape FWD
Vehicles Purchased By Category
Passenger Cars: 404,046
Category 1 Truck: 231,651
Category 2 Truck: 46,836
Category 3 Truck: 2,408
Vehicles Traded-In By Category
Passenger Cars: 109,380
Category 1 Truck: 450,778
Category 2 Truck: 116,909
Category 3 Truck: 8,134