A few weeks ago BMW dropped the X3 M and X4 M: crossovers with up to 503 horsepower, a zero to 60 mph time in the low fours and all-wheel drive. And they were met with a good deal of derision from enthusiasts. "We are powerless to stop these," we declared. Crossovers—considered inherently compromised—will branch further into extreme performance with the price tags to match, potentially eclipsing the sports cars and sedans we so love.

We are powerless to stop people's love for practicality and the increasing popularity of crossovers. The car-buying masses have spoken, and crossovers are the future. Just look at how many new electric vehicles coming out happen to be those, instead of "cars."
But I think it's time for us so-called enthusiasts to stop looking down our noses at the good and fast crossovers just as a matter of course, and salute what they're doing well.

G/O Media may get a commission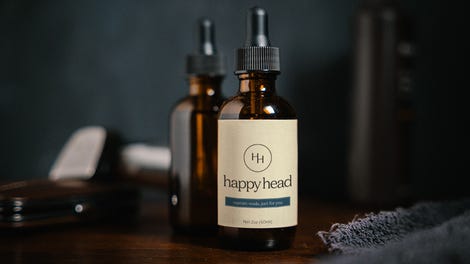 Case in point: The Maserati Levante S, a fast crossover that's not only pretty practical but happens to be a blast to drive. If this thing can't win you over, I don't know what can.

(Full Disclosure: Maserati loaned me a Levante S with a full tank of gas for a week in New York around the holidays last year.)
Traditionally, people enamored with sports cars, sport sedans, wagons and exotics want to write crossovers off as large, often boring and bloated-looking vehicles cosplaying as true SUVs when most of them can't really go off-road and never will. It's the pretense of ruggedness and all-weather capability with the automatic assumption of more "practicality," when none of those things are true by default.
Some of those criticisms are fair, to be sure. But enthusiasts—and I will readily admit we are guilty of this on the regular—discount some of the advantages that are hugely appealing to much of the car-buying populace now, like ease of entry and exit and a greater view of the road ahead. You don't "need" a crossover when a hatchback or wagon will "do," of course; but how many of us are really driving only and exactly what we "need?"
I think it's time we embrace some of the good cars happening in this segment. One of them is this Levante I spent a week in around Christmas.
The Levante has been with us since 2016 and can be had, in Final Form Trofeo guise, with a 590 horsepower Ferrari-sourced V8. Paying attention yet?

The model I tested wasn't that car, however. It was the Levante S GranLusso, powered by a 3.0-liter twin-turbo V6 also built by Ferrari and packing 424 HP and 428 lb-ft of torque. This motor is also used in the Quattroporte and Ghibli, and is different from the 2.9-liter modular V6 used in the Alfa Romeo Giulia Quadrifoglio.

In a week with this crossover, I was consistently impressed with how fun and capable it was. And I never found myself wishing I was in one of its sedan equivalents instead. The V8 Trofeo version, sure. But the V6 in the Levante is playful, fast and outright addicting. It has more than enough juice and immediate torque delivery to blast past the traffic that's in your way, and while it doesn't have ear-splitting exhaust cracks and pops the way some Italian cars do, it does sound very satisfying. It'll do zero to 60 mph seconds in around five seconds flat, too.

I didn't expect to like this red leathered beast as much as I did. For one thing, it's definitely smaller than it looks in photos—the Levante is really more like a big lifted hot hatchback than a huge hulking SUV, and a manageable footprint lends itself to fun. It never feels big to drive because it really isn't.
The downside to that, and the sharp rear roof angle, is a hatch area that's pretty tight. It's enough to accommodate groceries and several people's luggage, but it's no furniture-hauler. (Then again, I've said that before and proven myself wrong.)

No, the best thing about the Levante is the appealing combination of speed and comfort. It's got smooth power delivery and ride quality, and I will readily admit the enhanced ride height is nice in New York City where potholes and heavy traffic are essentially impossible to escape.
Inside the Levante is a plush and pleasant place to spend time, and some nice touches include the preponderance of leather offset by these denim-like fabric accents, Fiat Chrysler's stellar Uconnect system and an abundance of actual buttons for ease of control.

The car's a pretty sharp handler, too. My test car proved to be plenty athletic in everyday driving without sacrificing comfort in pursuit of sportiness. If you're going to get a fast crossover, this is what you want, I think—something that's a fun daily above all else.

It isn't cheap, it is a Maserati after all. A Levante S GranLusso—the more luxury oriented model as opposed to the GranSport—starts at $91,980. With options here like driver assistance tech, four-zone automatic climate controls, power adjustable pedals, the Bowers & Wilkins stereo and 21-inch wheels that are more expensive than the car I myself own, the damage came out to $103,365.
Again, not cheap. But about on par with its most natural competitor the Porsche Macan Turbo. That's another crossover that's way more fun than it has any right to be, and is also proof this segment isn't just for snooze-mobiles.
Both, I think, are proof that compelling things can happen in this space. The Range Rover Sport SVR is another, if you can put aside the baffling absurdity of the idea of a Nürburgring-tuned Range Rover and just go with it. The Lamborghini Urus is another. The Jeep Grand Cherokee Trackhawk is another. And the aforementioned X3 M and X4 M could fit the bill, too.
When you think about it, in some ways the fast crossover is a natural outgrowth of the sport sedan segment that came to hugely define the luxury car game starting around the 1970s. Hot hatchbacks, too, even.
Car buyers—Americans especially—want one vehicle that can do everything. For those of us who care about it, we want speed and fun, but we also want to be able to haul groceries, take our kids to school and go on long road trips. It's why the BMW 3 Series and Volkswagen GTI spawned a slew of imitators in their respective classes.

Today, that mentality has extended to crossovers. People want fun, speed, grocery-getting and kid-hauling, and they want to be able to get in and out of the car easily and see more of the road ahead. I get it. You should, too.
If anything, the go-fast crossovers should just embrace their crossover-y-ness for maximum effect, rather than try to be something they're not.

High-performance crossovers should be good handlers, but not at the expense of ride quality. They can have some off-roading pretenses, but shouldn't oversell overlanding capabilities. No vehicle is going to be everything to everyone, but automotive technology has come a long way since the first Callaway-supercharged Chevy Suburban. Now's a better time than ever to take advantage of the fact that you can buy vehicle that's practical first and fun second, but a close second.

If crossovers can be fast and fun, and that means more people are buying fast and fun cars over boring ones, who are we to complain? I'll take that over the alternative. That makes the Levante OK in my book.
Above all else, car enthusiasts need to be taking a stand for human driving—for cars that are still engaging to pilot and aren't soulless, apathetic appliances we'd just as soon let an AI operate so we don't have to.

If the crossovers are next to do that, why the hell not?