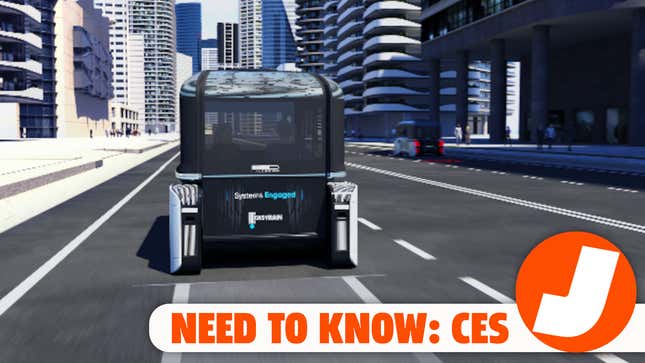 Italdesign has unveiled what can only be described as an urban autonomous mobility platform at this year's Consumer Electronics Show. The Italian design firm helped create some of the most iconic cars in history, like the Lotus Esprit, the DeLorean DMC-12 and the Lancia Delta. However, it's difficult to call Italdesign's new creation a car.
2024 Nissan Z NISMO | Jalopnik Reviews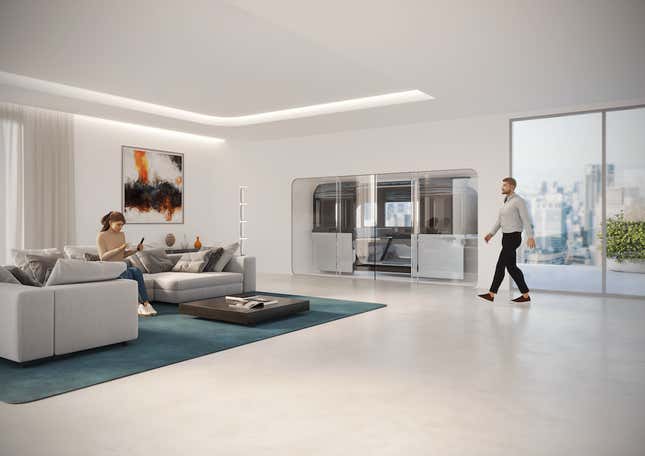 Climb-E is a concept meant to embrace local sustainable urban mobility. The concept envisioned a world with a centrally-managed pod system. These rolling room capsules are meant to be an extension of a home and a space to spend time in. It could also be used as an office. However, when not in use, it could be recalled for maintenance or storage at "underground containers or silos built in disused spaces around town." Italdesign created the concept in collaboration with Schindler, a Swiss elevator company, and Politecnico di Torino, an Italian university.

A Climb-E module is electrically propelled and can reach a top speed of 75 mph. The box has a range of 200 miles and can fully recharge in 30 minutes.
Climb-E is also intended for business as well. Italdesign stated, "Alongside the intended privately-owned use, Climb-E can guarantee different services straight to people's doors, thanks to its capacity to integrate into next-gen and future civil and residential building structures." The modules can literally be fitted out as a place for business. Concept mock-ups have modules serving as dentist offices, complete with full-size chair, and restaurants.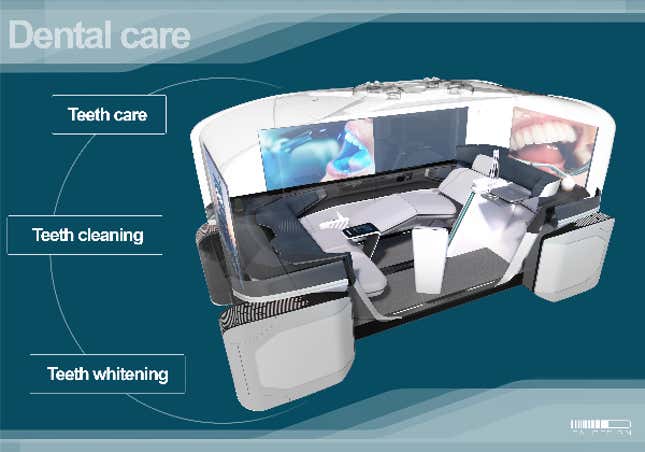 The design of the platform itself looks sleek. The standard personal configuration with two sofas face-to-face in a carriage-style layout is timeless. Though, the idea of a one-size-fits-all transport box to literally do everything seems ripped straight from science fiction. Realistically, society would have to be reorganized to make Climb-E as useful and universal as Italdesign hopes.