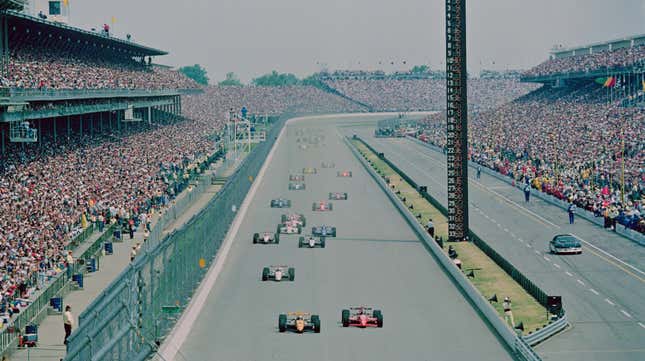 We've finally arrived: It's the Month of May, and that means the motorsport world is gearing up for the Indianapolis 500, also fondly known as The Greatest Spectacle in Racing.
This year marks the 107th running of the iconic oval race, and as you can imagine, the cutthroat nature of the race over the years has created a mad dash between entrants to develop faster, lighter, and more powerful cars with features that push the boundaries of innovation. Today, we're looking at those innovations.
Some of these changes are the first of their kind ever introduced in a vehicle. Some existed in some form but gained popularity through their deployment in the 500. Some others were prevalent in Europe but needed to break the ice here in America. All of them, though, tell a story about the evolution of the American automotive industry, developed in 500 hard-charging miles.