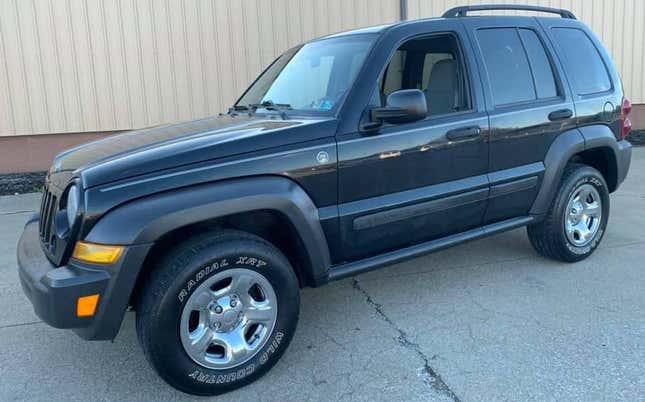 I've been ferociously hunting Facebook Marketplace lately for a new winter vehicle, as I've grown tired of driving my deeply-flawed 1995 Jeep Cherokee. It has to go, but what should replace it?
We're Driving the 2024 Integra Type S, What Do You Want to Know?
Shopping for a winter beater is difficult. On one hand, I don't want the car to be a mint condition version of a vehicle I adore, otherwise I'll feel too guilty to drive it. This happened before with my 1996 manual Jeep XJ—a rust-free car from California that I sold in large part because it was just too nice to drag through Michigan salt. And I want to pick one up well ahead of winter, so I can spend the precious few nice months in Michigan wrenching without losing feeling in my extremities.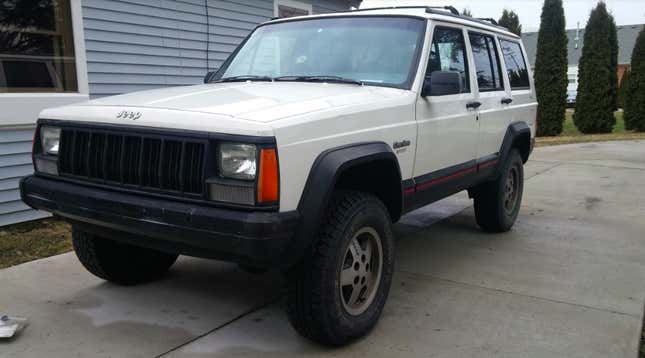 My solution over the past three years has been my 1995 Jeep Cherokee. Dubbed "Project Swiss Cheese," the vehicle was my first Moab project, and I bought it for $600. Three years later, the Jeep is on its last leg, suffering from electrical problems, burning coolant, and continuing to corrode at an alarming rate.

The Jeep has become demoralizing to drive. The interior—with a big hole where a radio once was, wiring dangling everywhere, stained seats, missing trim, a heater that cuts out regularly, huge holes in the floor, a cracked windshield, non-functional windows/locks or mirror adjusters, no interior lighting, a general smell of gear oil, and many other faults—is just a sad place be, and while that's okay for a dedicated off-road car, this is my daily driver in the winter. Driving something that depressing to the grocery store just sets a bad tone for my whole winter season.

Yes, some of the Jeep's issues could be easily mended, but I think it has reached a point of no return. Spending time and money on it just doesn't make sense anymore.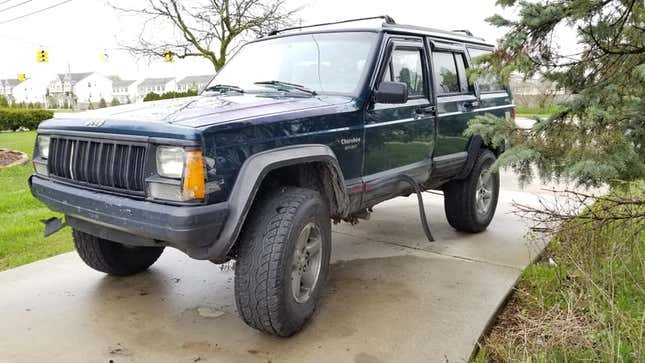 A few years back, I bought a manual 1995 Honda Accord, a vehicle known to be extremely reliable and fairly comfortable. The vehicle ended up nearly ruining me. And arguably, you could delete the "nearly" in that last sentence.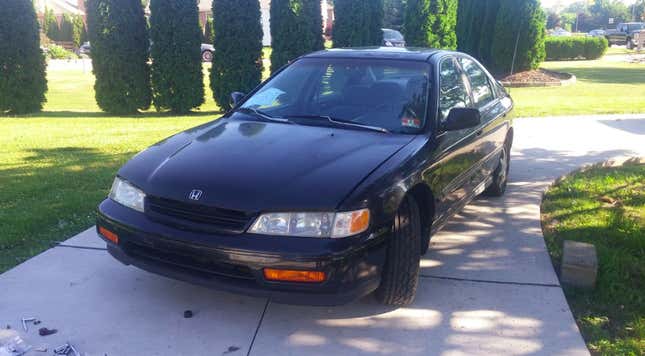 So at this point, I've learned what not to do when it comes to winter beaters: I shouldn't try to drive something I love that's too nice or I'll feel guilty, but I definitely shouldn't drive something too crappy, or I'll just feel a general sense of dread every time I go for a drive. And I also shouldn't expect a $1,000 20 year-old sedan to not be a piece of crap.

The solution, then, could be to buy something a bit newer. That doesn't guarantee that it'll be any more trouble-free, but something like this 2007 manual transmission Jeep Liberty has a higher likelihood of having electrical bits that function than a rusted-out '95 XJ Cherokee. And at $2,900, it's a decent deal for a vehicle with the same six-speed manual found in the last-generation Wrangler, and the same 3.7-liter V6 found in darn-near every Chrysler truck in the 2000s.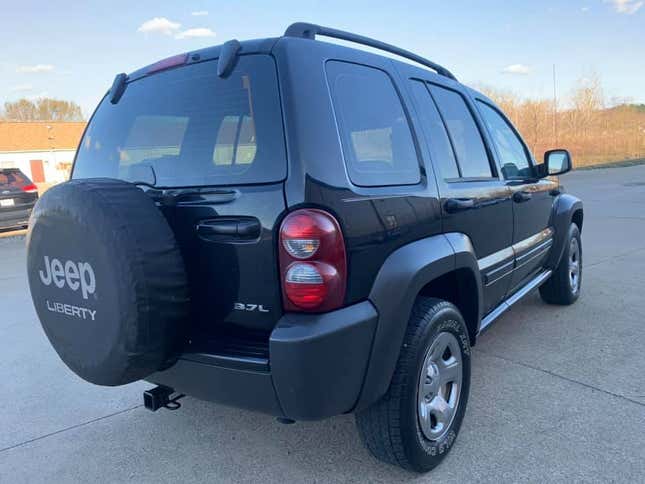 The Liberty, I should say, was the beginning of Jeep's sad transition to comfort-oriented "soft-roaders," but I've never really hated the way it looks, especially from the back, with that sweet rear-mounted spare. Plus, the manual is what makes it. Still, something about driving a Liberty would feel like blasphemy.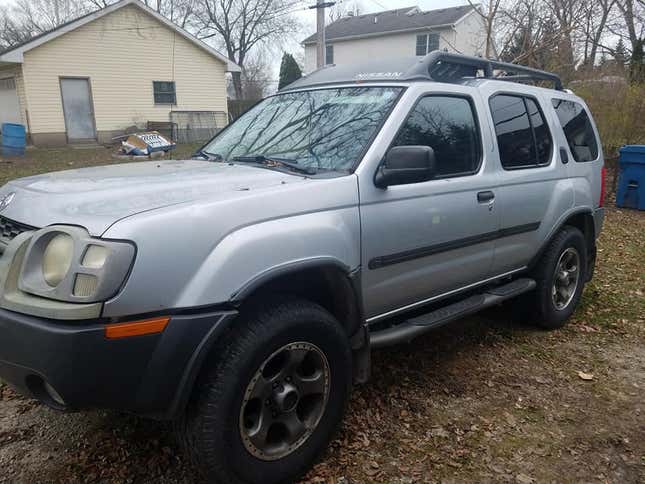 Then there are cars like the Nissan Xterra. It's fairly new-ish, soulful, capable, and yet dirt cheap. This supercharged model from 2002 has an asking price of $3,000. Tempting.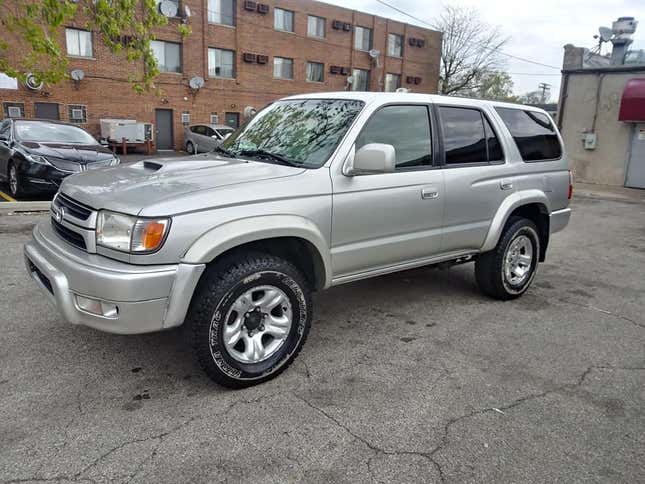 A Toyota 4Runner may also be a good option. It's known to be rather stout, and I bet 4Runner interiors hold up better than those of old Jeeps. Unfortunately, decent ones are a bit higher than my price range, which is about $2,000 to $2,500.
Yes, I realize that's a laughably low budget for a car that's meant to be reasonably not-shitty, but I'm not looking for perfection. The bar literally couldn't be lower—I daily-drove a truly junkyard-grade Jeep all winter, and really, all I'm looking for now is something that won't make me question whether I really need to eat three meals a day, just because I don't want to drive to the store.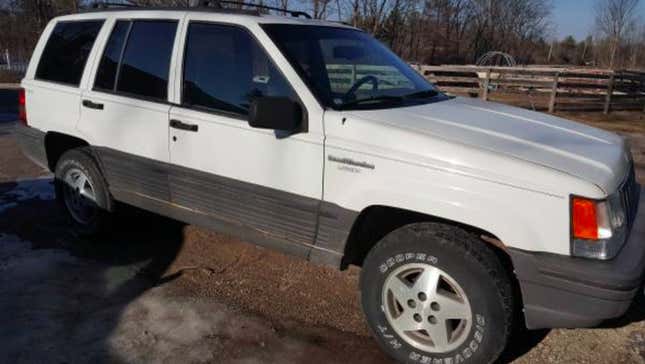 I've only at the beginning of my search, and really, I've been eyeing all sorts of vehicles over the past few days; I haven't settled on anything. A ZJ Grand Cherokee would be borderline impossible to find with a manual transmission, but I might consider it anyway if it were a 1993 with the AW4 transmission (that's the solid one found in the XJ). It should be fairly easy to maintain given my experience with XJs, but the general build quality and interior electronics have me worried.
The possibilities are endless even with my ridiculously low budget, because when you're starting with a $600 Jeep whose headlights get brighter and fan blower gets louder every time I rev the motor, there's nowhere to go but up.
Hopefully I find something soon so that I have the summer to get it ready for the winter, and then I don't have to touch it for a while so I can work on my J10 and Cherokee Golden Eagle. If this doesn't work out, my current plan is to just seal the holes in my postal Jeep, and run it. I have no doubt the right-hand drive box on wheels will last, though it's slow (and that's a problem in the spread-out suburban sprawl that is Detroit) and not particularly crashworthy, so really, it's a terrible idea. I'm sure none of you have any less-terrible ideas for what kind of reliable beater I should pick up, right?