Twenty-year-old Chad Conway recently beat out hundreds of other college students to become Tesla Motors's only undergrad intern. He got the gig because he's an electric-car freak, restoring this 1980 ComutaCar in high school. This is his story. —Ed.
Full Disclosure: The opinions expressed in this post belong to Chad Conway; he's asked us to tell you that they are not endorsed or sponsored in any way by Tesla Motors, Inc. We asked Chad to write this simply because we think he's pretty cool.
I was drawing cars and car concepts at a young age. This was the beginning of a journey that has so far encompassed rebuilding a 1980 ComutaCar electric, an intern position at MIT, being the electrical leader of the Rose-Hulman EcoCAR team, and the start of an internship at Tesla Motors.
Jump ten years to my sophomore year of high school. I was helping with any engineering projects that I could get my hands on. Like most car guys in high school, I wanted to rebuild or build my own car. First, I bought plans to build a Tri-Magnum — a throwback three-wheeler that consisted of a plywood frame, a fiberglass body, and the back half of a Honda Goldwing motorcycle. I was luckily talked out of building it. Next, I found out about component kit manufacturer Factory Five. I decided that I wanted to build a Type 65 coupe, the company's Cobra Daytona replica, but the cost was prohibitive. Chris Connors, my high-school engineering and technology teacher, mentioned that I should think about electric cars. He showed me some of the history of electric vehicles and pictures of an electric car that was in his garage. I liked the idea but was still skeptical. I did not know that much about electric cars or electronics in general.
G/O Media may get a commission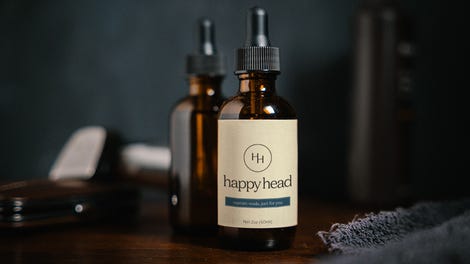 I began by cleaning out some garage space at school and trailering the car there with the help of alumni and the track team. After taking a look at the dashboard and under the hood, I decided that it all had to go: The wiring was a mess, and the dash was little more than a piece of sheet metal and several toggle switches.
Luckily, Chris caught me and gave some valuable advice — he suggested that I try to figure out how the car worked before tearing it apart. (Note: Most of our problems can be traced back to the fact that no one told us this when we were in high school. —Ed.) For several months, I went down to the school's tech room at lunch and for several hours after school. I sat there staring at faded wiring diagrams just waiting for something to pop out at me. Thanks to some help from the Yahoo C-Car Group, I was able to get information and download legible wiring diagrams. After receiving some guidance and help from the people in the group, along with Chris, my father, an electrician, and some of my friends, I was able to get the car rewired and ready to drive.
The first big test was driving it in the Fourth of July Parade in my hometown of Duxbury. I successfully made it through the parade and even passed a broken-down Ford Model A. At this point, I knew that the car was special, and I proceeded to buy it from Chris. I continued working on it throughout the summer and my junior year.
I was able to get the car to be fully street legal and registered just in time for the second milestone — my junior prom. I ended up winning the award for best ride that night. From then on, I used the Cheese Wedge, as it came to be known, as my daily transportation. I used the car to get my sister and myself to school in the morning, to sports practices in the afternoon, and home in the evening.
Driving the car every day was the tipping point: I became fully convinced that electric cars are the future of transportation. When all my friends complained about gas prices, I realized how efficient and economical electric vehicles can be. I also became fond of their simplicity. Most people who rebuild thirty-year-old cars have to keep a large tool kit and a lot of spare parts in their trunk. I got away with one pair of pliers, a crescent wrench, and a small length of wire. Additionally, the convenience of "filling up" anywhere was great! If I was getting low on charge, I knew I could charge at my destination — whether that was at school, at home, at friends' houses, or at a local store. I always explained that my car cost less than a dollar to recharge, and that I would be happy to reimburse people for the electricity. That said, everyone seemed to be content with letting me have some free electrons, which made the car almost free to drive.
This phenomenal experience left a lasting impression. I kept researching electric cars, discovering the EV1, the T-Zero, the Think City, and other vehicles that were developed in the past. During the spring of my junior year, I discovered an article in the Boston Globe about an MIT media lab group, Sustainable Cities, that was working on the electric CityCar concept. I was intrigued by the project and was able to get in touch with a few people running it. I inquired about joining the team for the summer and soon found myself traveling to Boston daily to help prototype and design parts for this revolutionary car. This great design experience further convinced me that I needed to go to college to study electric-car technology. From that point forward, I made it my mission to help develop electric cars, to make them available for global consumers, and to educate car owners about the benefits of driving an electric vehicle.
This mission played a large part in my school selection. I chose to go to the Rose-Hulman Institute of Technology because of its emphasis on advanced vehicle transportation. I quickly got involved in EcoCAR, a North American collegiate competition to convert stock General Motors vehicles to hybrids. Last fall, I became the electrical team leader; I learned all about the new electric vehicle technologies, lithium-ion batteries, three-phase motors, and a host of other things that expanded upon my 1980 Comuta-Car knowledge.
The knowledge and networking connections I made with EcoCAR were helpful in completing another dream — working for Tesla Motors. I had been following Tesla for a several years, and I had originally tried setting up an internship four years ago, the same summer that I ended up interning with MIT. I believe they are trying to change the way people think about electric vehicles, as well as educate the public as to why electricity is the future of car power. At the time, Tesla noted that they were too small and would not know what to do with an intern.
I believe in convenient sustainability — being sustainable without having to make large compromises — and I think that it remains the most effective way to create global sustainability. People would be happy to live sustainably if they did not have to make sacrifices in order to do so. Why do I believe in Tesla? The company produces cars that offer high performance and good looks while still producing zero local emissions. This is the way forward.
I also believe that the next five years are going to be pretty exciting. There will be more electric cars available to consumers, and I'm excited to see how people react to them. I am excited to be involved with electrics at such a crucial time, and I hope that I can continue to help the world's transportation move forward.


Photo Credits: Chad Conway, Didik Vehicles