The 24 Hours of Daytona is a wonderful beginning. It kicks off professional endurance racing in the United States with a glorious bang—a ridiculously difficult full day of endurance racing that puts teams' wits and patience to the ultimate test. We're here to take it all in, and for me to embrace my inner Florida Woman.

[Full disclosure: BMW wanted to show off their new M8 GTE so badly that they paid for food, travel and lodging to bring me to Daytona. We're going to climb all around that good car soon.]

There's a lot of reasons to be excited about this year, most of which involve some kind of major change or new build. BMW and Acura have shiny new cars. Mazda has a new partnership with ultra-dominant Team Joest, of Audi Le Mans winning fame.

It's all at a weird time when every manufacturer except Toyota pulled back from the top class of prototypes at Le Mans. At the same time, IMSA's top class here has blown up to a field of 20 for Daytona, many of which are manufacturer entries built to the IMSA-only DPi spec. Racing is weirdly cyclical like this, with top classes enjoying great periods of booms and busts. IMSA's top class—which includes cars built to Le Mans' second fastest LMP2 spec—seems to be booming right now, so maybe they've cracked the answer for what's next. We'll see!

G/O Media may get a commission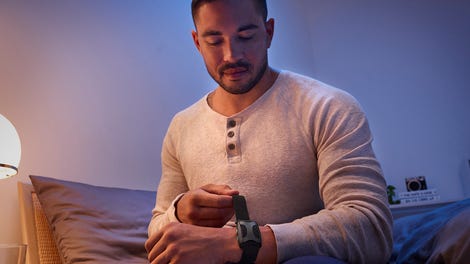 Because I'm not just here for the cars—I'm here for you—I'd love to know what you want to see from the Rolex 24. Do you have any burning questions I should tackle a driver to answer, or cars you'd like an up-close look at? Post them in the comments below, and I'll see what I can sneak into.

Are you also here at Daytona? I'll be wandering around a lot this year, so don't be afraid to say hi if you see me in the wild.