Katy is a Jersey girl who drives a Mazda3 sedan, a good and fine automobile, but it's time for an upgrade to a serious luxury four-door. The problem is that Katy is not real keen on most of the luxury marques. What car should she buy?

(Welcome back to What Car Should You Buy? Where we give real people real advice about buying cars. Do you want us to help you find a car? Submit your story on our form.)

Making the jump from an affordable commuter car to a full-fledged $50,000+ luxury car is both exciting and overwhelming. When you are an enthusiast on a limited budget your options are fairly narrow.
When you have some serious money to spend, you can easily get lost among all the choices. This is a serious opportunity to get a cool car, so it's understandable not to want to blow it on whatever everyone else drives.

Here is the scenario:

I am looking for a serious upgrade from my current car which is a 2010 Mazda 3i sedan. My trusty Mazda has been a great commuter car and over the last 6+ years I have never had a single issue with it. The thing is, I am not in the same place I was 6 years ago. I have made decent progress in my career, I got married, we just sold our starter house and moved into what could be our "forever" house, so can I be blamed for wanting more out of my vehicle now that I can afford it? I want more horsepower, more luxury, more aesthetic appeal, and way more exclusivity.

I am now commuting to work via train so my weekly mileage has been drastically reduced. Although I would consider this my daily driver it will mostly live in the garage. I'll be driving maybe 20 miles a week plus an occasional longer trip to see relatives who live about 90 miles away.

I still want 4-doors and it has to be automatic (my husband already has two manuals – a new Ford Focus ST hatchback and a 1990 Mazda Miata). However, I hate the idea of driving around in a brand that everyone else already has so I'm not looking to get into an Audi, BMW, or Mercedes. I want something less common, but also want something reliable that I can count on like I've counted on my Mazda 3 – am I being unrealistic? I'm intrigued by Tesla and I'm really interested in the Maserati Ghibli and new Alfa Romeo Giulia, but what I have heard about Italian reliability makes me nervous. My target price range is $50,000 - $60,000 and I am willing to get CPO. I should probably note that in addition to the above exclusions I also can't stand SUVs or Porsches.

I want my car to make me feel special. luxury-feel inside and outside; responsive with good handling since I like to speed on curvy back roads; and a nice sounding engine that will make me grin when I step on it. Also, I need to have a usable backseat and all-wheel-drive would be nice as well since I live at the top of a hill and in the winter the roads are rather treacherous.
G/O Media may get a commission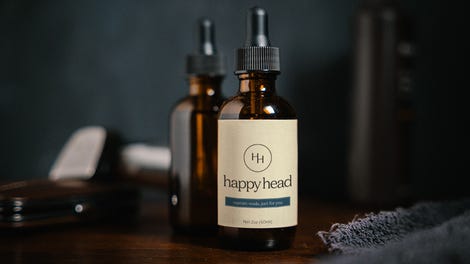 Quick Facts:

Budget: up to $60,000
Daily Driver: Sort of
Average Miles Per-Week: 20
Wants: Luxury, but not the same old thing, all-wheel-drive, reliability
Doesn't want: An SUV, a Porsche, or a typical luxury brand like BMW or Audi
Expert #1: Tom McParland - Advocate For Sweden
I can sympathize with your mindset of not being amongst the masses that buy the same old luxury cars. Part of the reason I decided against getting a BMW 3 Series, despite the fact that I've always wanted one, was that I saw them everywhere. I may get one eventually, but I liked the idea of having something that wasn't on every corner. This is one of the reasons I had Volvo on my shopping list when I was in the market for my last car and you should too.

This is a brand new, 2016 Volvo S60 Polestar. The regular S60 is a nice alternative for someone that wants a European sports sedan, without any of the typical "baggage" that comes with driving a German car. The downside to the S60 is that it is not terribly exciting to drive, but one word fixes all that—Polestar. For Volvo, Polestar is kind of like BMW's M division or Mercedes' AMG. Polestar takes sensible Swedish machines and cranks up the crazy. Polestar models are also fairly exclusive, as Volvo only imports a few hundred of these special editions per year.
This car has everything you want: a performance oriented all-wheel-drive system, a 300 horsepower turbocharged motor, and some exterior touches like upgraded wheels, brakes, and a more aggressive body kit to make it something special to the keen observer. It also comes with what might be the best sport -seats you can buy for this price range. They give you a nice hug when you are hustling through the corners, but remain comfortable in your commute. Seriously, just go sit in one of these and you will fall in love.
Expert #2: Patrick George - Don't Be Basic
I also sympathize with your plight, Katy. The last time I drove a BMW 340i it was hard for me to find fault with the vehicle. They've gotten the 3 Series to the point where it's nearly perfect. But that lack of imperfection also makes it a bit lifeless, and also, everyone and their sister has one. (I own one too but it's 32 years old.)
I'm going to take the rare step on WCSYB of suggesting not one vehicle, but several, and God bless you for wanting a sedan and not a crossover. First, the Cadillac ATS. One of my favorite cars on the market. It looks good, its handling is impossibly great, and it's almost always got an enthusiast behind the wheel. Thanks to discounts, I bet you can nail down an ATS-V in your price range easily.
Second choice: an Infiniti Q50. I didn't love this car when it launched but it got its shit together recently with the addition of the 400 horsepower Q50 Red Sport. This is a seriously fast car now, and it has some of the better semi-autonomous tech on the market, which you will find useful on long road trips. I did on its sister, the Q60, recently.
Third and finally, you mentioned an Alfa Romeo Giulia. We haven't driven that yet but we hear it's good. It's nice inside, looks sexy as hell, and it's the weird and different sport sedan to own right now. Will it be reliable? Almost certainly not! But you only live once, and there's a reason warranties exist.
As always, drive a bunch of different stuff and buy the one you like best.
Expert #3: Stef Schrader - Get The People's Luxobarge

If you want something less common and have zero shame at all, I have just the car for you: a Bentley. Gently used Continental Flying Spurs of the late 2000s fall just below $60,000, and they're such a classy, modern design that few will even be able to tell it's a decade-old car. Here's a 2007 model on AutoTrader for $57,991. Go forth, and roll about in the pinnacle of Anglo-German comfort.

It's big. It's luxurious. It has a presence. And of course, it has a big smooth 552-hp W12 engine and all-wheel-drive.

That era of Flying Spur, of course, shares a lot in common with the Volkswagen Phaeton—an obsessive uber-luxe pet project of then-Volkswagen CEO Ferdinand Piëch. It was an over-engineered masterwork, and that car's lovely W12 engine made its way into the Flying Spur.

If you have any sense of modesty at all and know the Bentley is just too much, perhaps the Phaeton is your real answer. No one wanted to pay $70,000 for a Volkswagen when it was new, so finding a good used one may be harder than the Bentley. Yet friends I know who've owned Phaetons—one of whom I believe is on Phaeton number three by now—often claim they're one of the best luxury sedans ever made. If you hate the common flash of an Audi or BMW and want something truly unexpected, buy a Volkswagen instead.

Here's a 2004 Phaeton on AutoTrader for $21,800, although they can be found for even cheaper than that now that they're getting older. That's right: it's massively underbudget. Hoard the extra cash for the coming apocalypse and/or for vehicular maintenance. Blow it on a race car. Or heck, you could even buy two Phaetons at once, because why not?

Expert #4: Michael Ballaban – We All Know What You Really Want
More horsepower? More sound? More luxury? More exclusivity? You know you want a Cadillac CTS-V Wagon.
Horsepower? It's got a nuclear device that should be, but somehow isn't, illegal in 38 states under the hood, spitting out a tire-roasting 556 horsepower.
Sound? That thing is actually often mistaken by more primitive cultures for a roar of rolling thunder on the horizon. It is not thunder. It is the Cadillac CTS-V Wagon.
Luxury? Those things have Alcantara inserts on the seats. Only the best cars have Alcantara inserts on the seats.
Exclusivity? Cadillac barely made over 1,000 of them. They're rarer than unicorns. Whenever a true gearhead sees one, heads turn. Legit, you'll make people go nuts with it.
I know, I know, it's not all-wheel-drive. But as we've seen time and time again, all-wheel-drive is not always the solution you think it is. Winter tires are the real solution. And with this one asking for only $45,999 for a car with only 36,700 miles, you'll have plenty left over for those.