Mark is an attorney who's looking for a fast ride that can stay under the radar. He has a pretty healthy budget and needs something with a bit of practicality. What is the best sleeper he can buy?

(Welcome back to What Car Should You Buy? Where we give real people real advice about buying cars. Do you want us to help you find a car? Submit your story on our form.)

Here is the scenario -

I need to buy a car before the end of the year for a variety of reasons. I love to drive fast, but don't want something that looks fast like a BMW M4 or 911. I need four doors and a decent sized trunk (preferably with rear seats that fold down) so I can carry stuff. A manual transmission would be preferred but not required.

While I can wrench on my cars I just don't have the time, therefore I'm looking for something new or relatively new like a certified pre-owned model. I can spend up to $70,000, so the options are pretty wide open.
Quick Facts:
Budget: up to $70,000
Daily Driver: Yes
Average Miles Per-Week:
Wants: Speed, stealth, and a backseat
Doesn't want: Something that everyone knows is fast.
Expert 1: Tom McParland - Trust Me, No One Will Know About This One
G/O Media may get a commission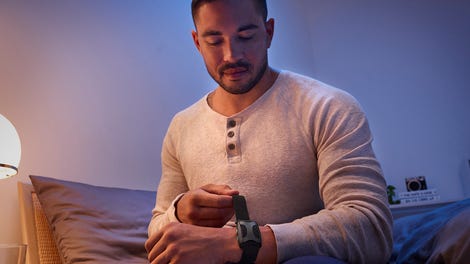 Mark, I can understand where you are coming from. You do pretty well for yourself so you want to buy a nice car, but showing up to the courtroom with a Porsche or something is not the message you want to send—not to your clients or a judge. Not that I think there is anything inherently wrong is driving a flashy car, but some folks want the fun without the attention.

Few people will look twice at a modern Cadillac, especially one with a supercharged Corvette V8 under the hood. It's not that Caddy's sedans aren't any good—in fact they are very nice and quite competitive—but the whole "Standard of the World" schtick has long since expired in the eyes of your average person and a Caddy is just a nice car that doesn't have the badge snobbery of something from Germany. Those people, however, are wrong, but their loss is your gain.
The Cadillac CTS sits on the lot for way too long and thus gets hit pretty hard in the depreciation. That's good news for you because that means you can score a lightly used 2016 CTS-V that packs 640 horsepower and can top out at around 200 mph for well under its original $88,000 sticker price. These monster sedans are brutally quick, yet very comfortable. You can even keep the badges on and very few people would recognize it.
Now the downside is that inventory is pretty slim, so you will have to spread the net wide and find something like this outside your area.
Expert 2: Patrick George — Are You Bastards Happy Now?
Every time. Every damn time we do a What Car Should You Buy, one of you turkeys inevitably suggests the Chevrolet SS with a manual. Someone could be after a sensible crossover for a teen or an interesting old truck or an eco-friendly replacement for their 2001 Toyota Prius, the commentariat chimes in to say they need an SS instead.
Okay. Fine. Here it is, have your day.
Mark, I'll be upfront with a controversial opinion—I don't love the SS. I think it's heavy, has vague steering, sticks you with an aged and uninspired interior and handles like a family sedan that just so happens to have a V8. But I'm in the minority here. People really dig the SS, and it's admittedly a special machine. Maybe I'm wrong.
What I am right about is that this is the perfect car for your sleeper-lawyer needs. It's objectively fast with a 415 HP V8 and it looks like a Chevrolet Malibu, or maybe an undercover cop car. At any rate, it will bring you zero attention except from people who know what it is, and will be practical for everyday use. And yes, Mark, it comes with a stick.
Here's a used 2015 SS with a manual for just under $37,000. That's a steal, and you can drive it like you stole it.
Expert 3: Jason Torchinsky — You Need To Get More Sleeper
Mark, I don't know you, but if your big conundrum in life is to blow $70,000 on a car that's fast but doesn't look fast, then I'm going to go out on a limb and say life must be treating you pretty damn well. Good for you! That's why you have to appreciate your good fortune and select a car that's going to give something back to the world: this 1971 Chevy Chevelle wagon.
What's it going to give back? Noise, speed, fun, joy, everything, man, everything! What you described that you need is a sleeper, a practical car with hidden muscle, and this old wagon is pretty much the dictionary definition of that.
I wanted to pick something even more dramatically old and slow-looking, but your list of requirements made something like this wagon much more reasonable. Just look at it: it's got a brand-new Chevy 350 crate motor with a 4-barrel carb, so it's plenty quick.

It's been completely restored, has A/C, a great interior with more room than a Tokyo family's apartment, and looks fantastic; as a wagon, it's unassuming, but the cowl induction hood with the stripes just barely suggests that beasts live underneath.
This is what you want; it doesn't look fast, but sure as hell is, has more room than anything you're likely to find this side of a cargo van, and it's about a third of what you want to pay!
Don't be a chump. You know what's right.
Expert 4: Alex Hevesy - Who Can Argue With A Fast Wagon?
Jason is right. The answer is obvious: get a fast wagon.
I, however, recommend the Dodge Magnum SRT8. With a 6.1-liter Hemi V8 under the hood making 425 HP, it's plenty fast for all your lawyering needs. It looks like a Dodge Charger station wagon because that's exactly what it is. Like the Chevelle suggestion, you can't argue with good ol' American muscle combined with all the practicality of a station wagon.
Used Magnums are really cheap now because no one saw the genius in owning a massive displacement V8 powered station wagon when they were new. They can be had for less than $20,000 any day of the week. You can use the extra $50,000 in your budget to pay for tires that you will inevitably shred during courtroom victory burnouts.

This specific Magnum is a subtle gloss black with silver "SRT" wheels. Think of the respect you'll earn from clients and the judge when they see you pull up to the courthouse in a humble station wagon. Little do they know that it hides an angry V8. You'll look like Atticus Finch if he was secretly a master of Brazilian Jiu-Jitsu.