Cars are made to be driven. Now, if you are some ultra-rich collector and you're going to drop a several million on a Bugatti Type 57SC Atlantic to keep as a museum piece, that's understandable. But for some reason, people are buying common Corvettes just to occupy a parking spot.

I had been somewhat aware of the low-mileage Corvette phenomenon for a while, but I became acutely attuned to it on a recent hunt for a client. He asked me to find a new 2017 C7 in red, but he said he would also be open to a good used value.
Right now, rebates and discounts are pretty strong and you can score a new Vette for around $10,000 off or more depending on the trim. Usually, when a new car has this much cash on the hood it doesn't make much sense to buy something that's only one or two years old.
Then I came across this 2016 Corvette 3LT with the Z51 package and some other upgrades:
G/O Media may get a commission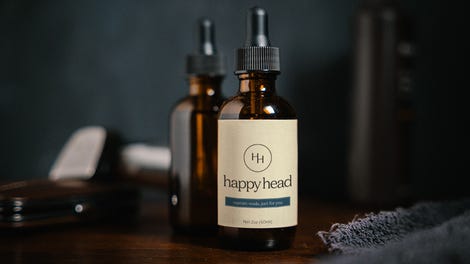 This car had an original MSRP of around $77,000. It currently sits with only 300 miles on it and an asking price of about $58,000. That's a savings of $19,000 for a one-year-old car that has barely moved.
So down the rabbit hole I went and I found even more examples of low-mile Corvettes that never got an opportunity to show their stuff.
This guy must have really enjoyed looking at this very fun convertible in its custom bubble. I'm not kidding, check out the pictures, the car lived in a bubble.

This car came with 638 supercharged horses under the hood, and I'd guess that around 600 of them died of boredom.
The ZR1 might have been the top dog of the C6 generation, but the car to buy was the Z06. With a 7.0-liter naturally aspirated V8, it could scare the pants off a 911 GT3 driver at your local racetrack. But sadly this particular example didn't spend the last 10 years taking down Porsches, it just sat and stared at the walls.
Why does this happen?
A Corvette isn't some finicky Italian supercar that will easily drain your retirement fund if it is ran too hard and needs major service, it's quite the opposite. America's sports car is pretty darn durable for the most part, with the exception of some known issues with a few specific top end models.
I fully understand that for a lot of buyers their Corvette isn't their primary car. It's probably a fun ride for the weekend or whatever, but even still what's the point of dropping $60,000 or more on a sports car for it to just sit in the garage?
These things aren't rare Ferraris, and a low-mileage example isn't going to increase in value from when you bought it. Chevrolet made thousands of Corvettes, and since a ton of them are barely driven, your low-mileage example isn't going to be some sought-after specimen.
Now the good news for any of you looking to pick up a nice Vette in the second-hand market is that there are hundreds of cars available that are still in almost showroom condition. But please, if you are going to get a new or a used Corvette do some burnouts, take it racing and at least actually drive the damn thing.