Not a day goes by that the C6 Corvette Z06 does not go from good looking to better looking to even more better looking. What a clear, simple visualization of a sports car ideal.

I always admire the Z06, mostly because I am a five-foot-nine dude who looks absolutely and spectacularly ridiculous seated in a big Corvette. I can't own one. I can drive them, if it's at night. They're not my size or my vibe, and are consequently off limits. I leave Corvette ownership to the bigger and brasher humans of this planet.

This does mean I spend a lot of time thinking about Corvettes and staring at them. All of this thinking and staring has led me to the above conclusion: the C6 Z06 is aging really, wonderfully, joyously well.
G/O Media may get a commission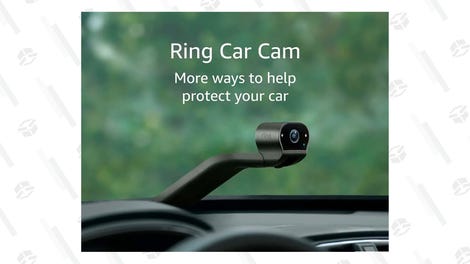 It's hard to grasp in pictures just how low and wide they are in person. These Z06s are 3.3 inches wider (thanks to carbon fiber fenders) than the ordinary Corvette on which they're based. The effect completely transforms the look of the car from retiring, Florida-hogging grandpa to lunging, road-sniffing attack dog.

There's a little snout on the car, breathing in a little extra air for the 7.0 liter small block under the hood.
What I mean to say is that there's an excellent visual expression of speed that those of us in the know recognize as fully, veritably backed up by the car's actual performance.

And it's not a fussy design. The lines are still ultra-clean. The taillights are four circles. The roof is a bisected bubble. There are no unnecessary strakes or creases along the car. Only the front scoop and the functioning side scoops disturb rounded wedge shape.

If it wasn't for the chintzy interior, it would be just about a perfect design. But even then I don't really care; I'm never going to own one, so I'll just keep looking from the outside, watching these cars rumble by.