"I feel really abused by this," Don Panoz said about the lawsuit against former partner Nissan over the DeltaWing, a race car that surprised the racing community with its unique design and has since become embroiled in a messy public and courtroom fight over that design that's been more dramatic than the racing.

This story originally ran on June 12, 2015 and is being featured again for the Jalopnik Christmas Evergreen Bonanza.
Three years ago, the radically different, rocket-shaped DeltaWing seemed like it could usher in a new era of innovation in racing. Le Mans, Indy and street-legal production cars were all mentioned as possibilities for its sleek, super aerodynamic design. Even though Nissan has moved on to other projects, the battle over the DeltaWing's who owns the ideas behind it rages on.
In short, Panoz claims that Nissan never finalized their sponsorship of the team, ripped off their design and even poached star designer Ben Bowlby to use the DeltaWing's design work in their own projects. The battle is currently being fought in Georgia and Indiana civil courtrooms.
G/O Media may get a commission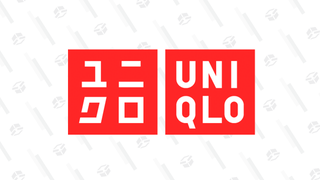 Year-round basics
Uniqlo Summer Sale
To paint a picture of how things turned so bitter, Jalopnik scoured hundreds of pages of court documents and spoke to numerous people involved in or familiar with the case. The court proceedings may be ugly, but they're a fascinating insider look into the the tense relationship between automakers and the people who design and build race cars — and what happens when different parties fight over a great idea.
Panoz sat down and talked to me about the prolonged court battles surrounding the DeltaWing earlier this year at Sebring. "We just want what's fair and just," he said. While Panoz explicitly said that it's not about the money, the suit involves unpaid obligations and receiving proper recognition for their work on the project.

According to court documents, DeltaWing Project 56 wants Nissan to halt their use of the DeltaWing, ZEOD RC and cars they believe are related in both racing and marketing. They are also seeking financial damages for a number of claims, including misappropriation of trade secrets, breach of contract, unjust enrichment and fraud.
Many people still associate the DeltaWing with Nissan, despite the fact that the company parted ways with the DeltaWing over two years ago. Nissan's similar looking project, the ZEOD RC, seems to have confused people more.
Nissan wants to position themselves as a highly innovative company with projects like the ZEOD RC and their latest LMP1-class racer, the GT-R LM Nismo. That was part of their reason for becoming involved with the DeltaWing in the first place. The ZEOD RC, of course, is proudly on display at this weekend's 24 Hours of Le Mans.
Pictured: The ZEOD RC, a hybrid electric race car that debuted in 2014 and is remarkably similar to the DeltaWing.
One thing is for certain: it's incredibly difficult to get the full picture of what's happening with this case when only one side is willing to talk about it. The DeltaWing side feels as if it's their moral imperative to get their story out there in front of the news. They, David, feel slighted by a multinational corporate Goliath.
"We are committed to pursuing a fair and just resolution and remedying the wrongs committed by Bowlby, Cox and Nissan," DeltaWing Technology Group spokesman Gary Fong told Jalopnik. "However, DeltaWing remains open to a conversation. A fair, reasonable, and just settlement is something we will consider and negotiate in earnest."
Nissan, on the other hand, has a policy to not discuss ongoing court cases, which they have reiterated several times when we've reached out to them for comment. Consequently, we've had to piece together their side of the story based entirely on court documents and past public statements.

Considering all the press the Nissan received for the DeltaWing and the similarly shaped ZEOD RC and BladeGlider projects, it's no wonder why Panoz feels slighted. Panoz's small company licensed the rights to the DeltaWing from Chip Ganassi after the car was initially proposed as the new IndyCar racer. IndyCar passed on the unique creation, so Panoz started developing the DeltaWing to tackle the 24 Hours of Le Mans and other similar endurance races.

Nissan came along in 2013, both as a sponsor and an engine supplier for the car. To date, Nissan is still the marque most associated with the DeltaWing. Even the Grand Prix Drivers' Association's fan survey last month referred to the Nissan DeltaWing at one point in its quiz. Commenters here still call it the Nissan DeltaWing on a regular basis, and you can practically see the steam coming out of Panoz's ears all the way from Braselton every time they do it.
That being said, Nissan was the title sponsor in the glory days of the DeltaWing, when the car was known more for being a cool new idea and less for bad luck and suspension woes.

Nissan claims to have used a significantly different design for their arrowhead-shaped BladeGlider and ZEOD RC cars, which were the projects that sparked the ire of Panoz's company. The exteriors, they claim, share the most with the DeltaWing, but with detailed photos of the DeltaWing all over automotive media, could the tripod shape really be the kind of top-secret data DeltaWing Project 56 claims it to be?

While teams and sponsors part ways with little fanfare on a somewhat regular basis in motor racing, Nissan's break-up with the DeltaWing Project 56 team was perhaps one of the most complicated and acrimonious in all of racing. How did this partnership go south, exactly?

If there's one benefit to the recent legal back-and-forth between the two companies, it's that an unprecedented level of detail into the actions that led up to the DeltaWing's initial lawsuit have come out in the process. Of particular recent note is the report prepared by court-appointed special master Cary Ichter in January, which makes reference to several curious items found in discovery which remain sealed from the public eye.
The DeltaWing lawyers most recently filed an amended complaint on May 26 in light of some of the information that was discovered, adding a new legal claim against Ben Bowlby for allegedly violating the Georgia Computer Systems Protection Act for taking confidential documents and data from DeltaWing Project 56's computerized systems for his own use. As this claim invokes a criminal statute, the possibility of Bowlby being arrested if found in violation is there, albeit extremely unlikely.

Let's start from the top now that we know more of the story, thanks to court documents released into the public domain about the case. How did this highly publicized and seemingly successful partnership end up in court, and where is the legal battle heading from here?
Ben Bowlby's Strangest Creation

The Nissan GT-R LM Nismo wasn't the first radically different project that Ben Bowlby had a significant hand in designing. The DeltaWing completely reimagined the shape of a race car itself with its radical lightweight, low drag design.
"The unique design of the vehicle translates into a fifty percent (50%) reduction in vehicle weight, drag, engine size and fuel consumption when compared to standard-design vehicles," wrote Ichter in his special master's report.
DeltaWing Project 56 attorney Simon Bloom described the DeltaWing as one of Bowlby's favorite ideas in a hearing from March 2014:

The car was revolutionary from the time he says he hatched this idea while he was in college and made drawings of it probably while musing about the outdoors and sport. And he drew up this picture. And this car was his baby, and it was his design.


And then he got into the motorsports business as an engineer and developer. And he always had this dream to develop this car and actually make it work because it was so different.

Bowlby's need to try new and different ideas led him to join Chip Ganassi Racing, a race shop known for maverick ideas. Chip Ganassi Racing formed an affiliate in 2009 (Delta Wing, LLC) to continue the development of the DeltaWing, which was being positioned as a possible new IndyCar design. According to court documents, Bowlby was assigned to work for Delta Wing on the race car's design through 2009 and 2010. The DeltaWing was revealed at the Chicago Auto Show in February 2010.

Given the nature of what Bowlby was working with, Ganassi Racing had the usual non-disclosure agreements in place to keep Bowlby from sharing privileged information related to their projects and affiliates, which applied both during and after his employment from the company. Even tech company interns sign hefty NDAs nowadays, so it's not surprising that Ganassi had one in force.

"Bowlby's contract was very explicit with Chip Ganassi," explained Don Panoz in an interview with us. "Any IP or technical data which applied to a Ganassi project — he was restricted from divulging anything."

According to court documents, Bowlby had initially signed an employment agreement with Ganassi Racing in 2002, so there's no doubt that any non-disclosure agreements in that contract went into effect.
A Shift To Endurance Racing

According to the DeltaWing Project 56 team, IndyCar wasn't the only series that Ganassi Racing was looking into.
After the Automobile Club l'Ouest — the group that organizes the 24 Hours of Le Mans race — announced the experimental Garage 56 program in July 2010, Bowlby, representatives from the American Le Mans Series and Don Panoz then met with ACO officials in October 2010 to discuss the possibility of racing the DeltaWing in the 24 Hours of Le Mans. The 24 Hours of Le Mans defines Garage 56 as being "reserved for an innovative project promoting ground-breaking technologies." The team's negotiations worked, and the ACO awarded an invitation to the DeltaWing to race in the 24 Hours of Le Mans as the first ever Garage 56 entry in June 2011.
While this was a huge honor, it also meant that there were only 12 months to bring a DeltaWing from its current concept stage to a fully functional race car. Per the special master's report, only a foam model of the car had been built by then. Several investors joined together that July, including Don Panoz, Chip Ganassi, Dan Gurney (of All American Racers fame), Duncan Dayton (of Highcroft Racing), and Joe Walton (a businessman who currently serves as DeltaWing Technologies' Director), according to court documents.

This is when the rights to use the DeltaWing's intellectual property start to become rather complicated.
Ganassi's Delta Wing, LLC, owned all of the intellectual property related to the DeltaWing race car, "including but not limited to all patents, trademarks and trade secrets," per court documents.
The investors working on bringing the DeltaWing to Le Mans formed the entity which eventually became DeltaWing Project 56. This entity entered into a licensing agreement with Ganassi's Delta Wing, LLC, in summer 2011, which gave them the exclusive license to use the DeltaWing's intellectual property. Panoz told us that he increased his investment in the team in October 2011 after realizing no one was working on the car was getting paid, and insisted upon renegotiating a longer license agreement with Ganassi that extended past Le Mans 2012.

Panoz saw a great idea here for an extremely efficient design, and he saw more potential in it than the usual Le Mans one-off. DeltaWing Project 56, LLC, was formally organized in January 2012, and per court documents, they have the exclusive rights to "develop the DeltaWing™ race car, to test and race the vehicle in various series ... and to build, develop, supply, sell, promote and exploit production of the DeltaWing™ vehicle" through December 2016."

Meanwhile, Bowlby had been let go from Ganassi Racing in summer 2011 after IndyCar ultimately chose the Dallara DW12 over the DeltaWing. Given that Bowlby was instrumental in the original DeltaWing design, the investors brought him back onto the project to get the car ready for Le Mans, which was now happening at Dan Gurney's All America Racers.
Bowlby was not re-hired by Ganassi Racing, however, he was paid by DeltaWing Project 56 for his work to ready the car for Le Mans. According to DeltaWing Project 56, Bowlby started working there as a contractor on July 28, 2011.
The Contract That Was Never Signed

A proposed written employment agreement to serve as engineer and aerodynamicist on the DeltaWing was presented to Bowlby in March 2012, outlining everything from payment to restrictions on using any intellectual property from the DeltaWing project. One of the biggest problems in the ongoing DeltaWing litigation is that this contract never got signed.

The lawsuit alleges that Panoz and Bowlby agreed in several conversations that Bowlby would not retain ownership of any intellectual property related to the DeltaWing or disclose any confidential information related to the race car to any outside entities without DeltaWing Project 56's consent.

Per court documents, several members of DeltaWing Project 56, including Don Panoz, say that they asked Bowlby to sign the employment agreement on several occasions. While Bowlby allegedly agreed with the contract's terms and said that he would sign it, he never formally executed the agreement.
A timeline provided by DeltaWing Project 56 claims that IMSA CFO Jeff Lamm overheard the May 14, 2012 phone call Panoz made to Bowlby, asking Bowlby to sign the contract. Bowlby verbally agreed to do so then. On May 16, 2012, Panoz, Ganassi and Walton met with Bowlby in person in Atlanta, where Panoz and Ganassi claim that Bowlby said, "Of course I'm going to sign it."

Because they were under an extremely short deadline, Panoz said that DeltaWing Project 56 "paid him out of good faith even though he hadn't signed the contract."

"DWP56 would not have continued to compensate Mr. Bowlby absent his promises," the complaint says.

That being said, enforcing a contract that is not there has proven extremely difficult for the DeltaWing side. For one, it's hard to define Bowlby's duties with the DeltaWing project. "The precise scope of Mr. Bowlby's duties, as well as the representations he made and the obligations he undertook in connection with DWP56 were not memorialized in a written document and are, therefore, unclear at this time," writes Ichter in the special master's report.

Nissan Sponsors The DeltaWing

DeltaWing Project 56 soon picked up its first major sponsor for Le Mans and beyond: Nissan. Don Panoz spent a ton of time hashing out the details with Nissan Global Motorsport Director Darren Cox.
Per Ichter's report, Nissan approved their sponsorship of the DeltaWing at their Global Motorsports Meeting in December 2011, but with a caveat that "Branding & marketing opportunity should be clarified." While Nissan was offered several different levels of financial commitment and involvement with to the project, they ultimately decided that they would be a founding partner.

Ichter points out that the agreement that would govern such a relationship was never executed, but Nissan still enjoyed most of the perks of the partner status. Nissan announced this partnership in London on March 3, 2012.
According to court documents, this allowed them to give the DeltaWing a black and white Nissan livery, brand it as the "Nissan DeltaWing," select drivers for the team, and display the Nissan trademark with the car up through the Petit Le Mans race in October 2012. In exchange, Nissan agreed to provide engine and drivetrain support for the car as well as pay all testing and racing expenses for Le Mans 2012.

On March 17, 2012, the Nissan DeltaWing made its public debut at the 12 Hours of Sebring, where it did several demonstration laps.
Per the special master's report, Darren Cox agreed on March 19, 2012 in a hand-written letter not only to provide the engine for the car, but to pay for all racing and testing expenses as well as to respect the DeltaWing's intellectual property. "The letter represented 'a statement of intent until the attorneys for both sides present an agreement for signature by DW Project 56 and Nissan International S.A.'" explained Ichter. No such agreement ever came into effect.
Despite apparently not following through on an agreement, Nissan was more than happy to embrace the DeltaWing as their own. According to the special master's report, Nissan referred to themselves as a "founding partner in the DeltaWing project," and their internal "Comms and Messaging Guidelines" for Le Mans instructed communications staff to report that "Nissan has been heavily involved in all aspects of this car's development since February..." and to refer to the car only as the Nissan DeltaWing.

One entity Nissan brought into the fold was more heavily involved than the others: Ray Mallock Limited, who provided both the engine and race support for the team. Ichter reports that Nissan executed an agreement with Ray Mallock Limited in early May 2012 for their services related to the DeltaWing, and RML was paid the full amounts owed under this agreement.

The engine Nissan chose was a 1.6-liter, 300-horspower inline-4. At the time, Nissan claimed it was a heavily massaged version of the Nissan Juke's engine, although several members of the DeltaWing team contend that it was an RML engine design originally meant for a Chevrolet touring car.

Marino Franchitti, Michael Krumm and and Satoshi Motoyama became the Nissan DeltaWing's drivers for Le Mans 2012.
From Sebring, the car went on to test in Europe. According to Panoz, Cox started referring to the car as the Nissan DeltaWing at the Magny-Cours test despite the fact that Nissan had only paid RML for their services at that point. The DeltaWing team moved from All American Racers to their current location in Braselton, Georgia.
According to claims made in court documents by DeltaWing Project 56, Nissan was less than impressed with the DeltaWing's performance at Sebring. A revised agreement between Nissan and DeltaWing Project 56 was devised in late May 2012 which made Nissan's continued involvement with the project contingent upon seeing better on-track results at Le Mans.
Despite providing many of the other items in their sponsorship package, DeltaWing Project 56 alleges that Nissan's sponsorship payment has never been made. Per Ichter, Nissan's founding partner status was supposed to be priced at $5.6 million.
Internal communication discussed in the special master's report indicates that Nissan wanted to negotiate to pay only $3 million for the sponsorship opportunity. Don Panoz claims that the normal rate for full sponsorships like Nissan's was $7-10 million, so Nissan was already getting a tremendous deal.

Success And Heartbreak At Le Mans
Ultimately, the car made it to Le Mans, running flawlessly for six hours before contact with Kazuki Nakajima's Toyota knocked it out of the running. While it didn't make it to the end of the race, it was enough for everyone involved with the DeltaWing to feel as if Le Mans provided a proof of concept in their wacky design.

Not only did it work, but it could work for the usual length of today's United SportsCar enduro races, and with promising numbers. While it only qualified in 29th place, it also achieved a fastest in-race lap time of 3:45.737 (on par with some LMP2 teams) and achieved an unprecedented low fuel consumption rate for 8.8 mpg. The winning Audi in 2011, for comparison, only achieved 6.34 mpg despite its relentless focus on efficiency.
Moreover, the DeltaWing was a hit with fans old and new. Between Nissan and the DeltaWing Project 56 team's constant promotion of the innovative little racer, everyone knew about the DeltaWing. It became one of the biggest motorsports stories of 2012.

More Opportunities And Trouble For The Wacky Racer

Because it was a hit at Le Mans, the DeltaWing Project 56 team was eager to find more opportunities to race the DeltaWing past 2012. The DeltaWing Project 56's complaint alleges that Nissan was originally on board with the idea, stating "Nissan initially expressed high interest in the vehicle, with Mr. Cox informing Mr. Panoz that Nissan wanted to order three additional DeltaWing cars." Nissan ultimately never ordered the cars, however, they got something else out of the deal.

Panoz now saw enough proof in the DeltaWing's concept to start thinking about a mass-produced, road-going variant of the car. Per DeltaWing Project 56, he reached out to then-Infiniti chief Johan de Nysschen with the idea of a DW GT Coupe on August 19, 2012.

On August 23, De Nysschen wrote back in correspondence quoted by DeltaWing Project 56 that he "has come to realize that a similar project is under consideration here, possibly in co-operation with another manufacturer."
That was not the response Panoz was hoping to hear, as it insinuated to him that Nissan may be working on their own road-going DeltaWing right under his nose, and possibly with another unlicensed entity working on it. They certainly didn't know of any collaborative efforts from Nissan on a road car in the works.
Meanwhile, accolades kept piling up for the Nissan DeltaWing, including a spot on Popular Science's "2012 Best of What's New" and Autosport's Pioneering And Innovation Award. After the DeltaWing took a great fifth place result at Petit Le Mans in 2012, Nissan lauded their support for the car, despite allegedly still owing sponsorship funds to DeltaWing Project 56 for the privilege to do so.
Nissan took some credit for the great result at Petit Le Mans as well. "The car's success is a testament to the dedication and talent of our people and the quality and innovations of our technologies," said a Nissan press release quoted in the special master's report. In hindsight, that almost feels as if they knew that Bowlby was en route.

(Allegedly) Poaching A Designer

An April 2012 Nissan finance presentation that was quoted in the special master's report admitted "Nissan had no rights or IP on [the DeltaWing]." It also had an entry for Ben Bowlby, which said that he "has no rights or IP to car or design" despite being "designer and concept originator" of the car.
Under "Technical Considerations" in that document, the special master's report says that the presentation reported the following conclusions:
Nissan decided not to progress a partnership with original Deltawing partners as could not own IP
Nissan decided not to buy into DW partnership ($50M price tag)
Therefore ONLY way to gain knowledge of narrow track cars was to poach Ben Bowlby and make him a consultant
This fast tracked Nissan's knowledge on all 3 projects

The special master's report confirmed Panoz's worst suspicions, pointing out that plans were in the works to give an electric concept car then called the Nissan's EV Symbol "more of a 'DeltaWing feel.'" In an October 11, 2012, email quoted in the report, Nissan's Hiroshi Nagasuka mentions "involv[ing] Ben Bowlby...to study the innovative solutions idea."
Another October 11 email from Darren Cox invited Bowlby to "formally engage" with Nissan and travel to the UK to visit with the Nissan team. Francois Bancon, a divisional general manager for Nissan Motor Co. Ltd., chimed in the same email thread to discuss the benefits of Bowlby being a member of the advance planning team or a new project.
"We already made a study using internal R&D and design knowledge," Bancon explained in the email quoted in the special master's report. "It happens to be safe in term (sic) of development but a bit weak or not Xtrem (sic) enough for the product. "
An October 17-18 email chain titled "Moving ahead" asked Bowlby to participate in a conference call regarding the EV Symbol. Nagasuka let Bowlby know that confidential information would be involved in this conversation and that Bowlby needed to "do some paperwork," which the special master's report suggests may have been a non-disclosure agreement.

The special master's report held nothing back when describing Nissan's potential overstepping of its boundaries in this time period:

So, while Mr. Bowlby was in Georgia preparing the vehicle that bore the Nissan and NISMO trademarks—declared by Nissan to be the Nissan DeltaWing—running on an engine paid for by NML for the purpose of enhancing the Nissan brand and Nissan's reputation for innovation, Nissan was recruiting (or "poaching," to use Nissan's word) Mr. Bowlby, allegedly for the purpose of acquiring information that it did not otherwise have access to and that would "fast track" its progress.

In the evidence, Ichter found that NISMO claimed to have a "key member of the Nissan team" on the DeltaWing Project 56 team. All of that evidence seems to point to Bowlby doing a little unauthorized moonlighting for Nissan.
On October 19, 2012, Nagasuka emailed Bowlby a document titled "EV Symbol—More 'Delta-wing' Feel Study with Mr. Bowlby" which included Nissan's thoughts on hiring Bowlby as a technical advisor to make the EV Symbol more like the DeltaWing. Bowlby was still working full-time for DeltaWing Project 56 at this time, and Nissan had effectively pulled their involvement with DeltaWing Project 56 after Petit Le Mans.
Bowlby's response to an October 24 email from Hideo Takagi of Nissan's R&D department included one page in particular that may have included proprietary data from his then-employer. Ichter writes:

While it is not clear how much of the data included therein could be classified as belonging to DWP56, the page entitled "Race car data from Road Atlanta Oct 19th" containing performance data would almost certainly qualify as DWP56's, and it appears to contain technical data concerning wheel loads. Other portions of the document appear to contain performance data regarding cornering and braking.

While there was no evidence that Bowlby was in the DeltaWing Georgia offices when he sent that information, at the very least, it is unclear whether the intellectual property agreements in Bowlby's initial contract with Chip Ganassi Racing would prohibit the sharing of information like this or not.

Bowlby met with Nissan engineers in Japan, who put together a document called "EV Symbol Progress," where the EV Symbol was renamed the BladeGlider.
The 2013 BladeGlider Concept.
Notes from the Motorsports Decision Meeting #2 indicate that Nissan wanted to emphasize the DeltaWing connection with the BladeGlider as well as continue using the DeltaWing's design in racing. From the notes quoted in the special master's report:

We should keep utilizing DeltaWing and its innovative concept to tell our story. Plan to be developed for short term usage and as support for EV Symbol.

...

Start negotiations with ACO (event organizer) to race the EV with DeltaWing chassis as the start point.

According to the special master's report, another email on November 16 from Toshiyuki Takahashi titled "Deltawing" contained an attachment titled "sim_inputdata.xls." Per court documents, Nissan does not dispute that this attachment contains technical performance data related to the DeltaWing, however, they do not believe that it qualifies as trade secrets.

So, in Fall 2012, Ben Bowlby took a position with Nissan as their Director of Motorsport Innovation, leaving his position at DeltaWing Project 56 to do so.
In an Indiana hearing on May 6, 2014, Bowlby admitted that he retained files related to the IndyCar and Garage 56 versions of the DeltaWing on an external hard drive, however, the judge presiding over that hearing was not convinced that merely keeping that privileged information was evidence of bad faith.
"The Court credits Bowlby's testimony that, in Bowlby's mind, retention of files on an external hard drive was the 'reponsible' thing to do, and Bowlby simply did not consider the effect of retaining files admittedly not belonging to him."
Bowlby relinquished that hard drive to his attorneys after learning in court that those weren't his files to keep.

DeltaWing Keeps Racing Anyway

It was clear by now that Nissan wanted to make their own evolution of the DeltaWing instead of purchasing ones from DeltaWing Project 56. The DeltaWing Project 56 team responded by continuing to race the DeltaWing on their own, announcing that they would be a full-season, P1-class entrant in the American Le Mans Series in February 2013.

For 2013, the DeltaWing received a 1.9-liter, 350-horsepower four-cylinder engine developed by another Panoz Group company, Élan Motorsports Technologies. Former engine supplier Ray Mallock Limited continued to work with Nissan after the split.
A DeltaWing By Any Other Name
On February 25, 2013, Nissan CEO Carlos Ghosn announced that Nissan will return to Le Mans in 2014 with a "New Le Mans project follow[ing] the pioneering Nissan DeltaWing experimental racer," in a Yokohama presentation quoted by DeltaWing Project 56.

Bearing an uncanny resemblance to the DeltaWing was Nissan's hybrid electric entry into Le Mans' Garage 56 for 2014: the Nissan ZEOD RC (which stood for "Zero Emission On Demand Race Car"), which was unveiled at Le Mans on June 21, 2013. The shape was slightly streamlined from the original DeltaWing, but the packaging was extremely similar.

According to DeltaWing Project 56's complaint, Nissan made public statements that claimed they spent "an intense eight months of development, design and construction" of the ZEOD RC. DeltaWing Project 56 claims that this could not be the case without hiring Ben Bowlby away, as he then allegedly used privileged information about the DeltaWing's design in the creation of the ZEOD RC.
On the other hand, current Nissan LMP1 driver Max Chilton told me today that Nissan has about eight months of development time in their current car, the GT-R LM Nismo. While the LMP1 is still very much a work in progress, it is another example of Nissan making a concept race-worthy in an extremely short timeframe.

However, the complaint says Bowlby made the evolution of the DeltaWing into the ZEOD RC clear in interviews given about Nissan's new car. "[The ZEOD] uses the narrow track technology of the DeltaWing and that gives us great efficiency," Bowlby told Racer, as reprinted in court documents. "It is something we understand and it is an efficient way of getting around Le Mans."

Bowlby also started developing a tripod-shaped street car called the BladeGlider for Nissan in addition to the ZEOD RC, a car born of the EV Symbol talks from October. The BladeGlider was similar enough in appearance to the DeltaWing that we even called it "A Three-Seater DeltaWing For The Street" upon its reveal in November 2013.

According to the special master's report, anything regarding the BladeGlider had to be conducted in utmost secrecy. When one person working on the project emailed to ask if they could drive the original DeltaWing in November 2012, Darren Cox responded, "100 percent no." He continued:

Nissan do not own the car. We leased the car as part of an engine deal/racing programme. ... Contractual relationship with DeltaWing Partners (owners of the car) is very delicate. THEY MUST NOT FIND OUT WE ARE CONSIDERING A ROAD CAR. There would be severe legal implications.

Per the special master's report, they wanted the EV Symbol/BladeGlider project to be linked to the ZEOD RC Le Mans car. Cox wanted the projects "to make EV cool," as quoted in the report. There was profit to be made if the ZEOD RC was popular enough that any future BladeGlider cars could be sold.
Panoz's team knew there was profit to be made in hyper-efficient road cars as well. Race cars have a limited market, however, there are billions who need a car for basic transportation. As stated by DeltaWing Project 56 attorney Simon Bloom on March 21, 2014:
More importantly — and here's where the real money is, Judge, and why this is really why this whole thing is happening, and why Nissan has taken such a keen interest in this — is that the real play here is developing this technology into a production car that you can go over to Jim Ellis or Brad Akins Ford and pick up on the lot.


I haven't told Brad about this yet, but if Ford gets any interest in this kind of car that is where the real money is. And when Dr. Panoz goes and talks to a manufacturer — they call them OEMs — BMW, Subaru, Mazda, Ford , Chevrolet — about partnering to develop a road car version, they say, wait a minute. Doesn't Nissan say they have the same technology?

If everyone assumed Nissan was on a similarly unique road car project, why would they want to take the risk to develop their own version in collaboration with the smaller DeltaWing company? At that point, it's safest to let Nissan either prove the concept or fail. Nissan's BladeGlider made Panoz's dream of a DeltaWing for the road an exponentially harder sell.

Furthermore, Ichter's report explains that Bowlby was more than happy to provide technical data for both projects. "I'm happy to share all that I can!" wrote Bowlby in response to a December 18, 2012 email quoted in the report. Bloom's argument on March 21, 2014 also echoed this sentiment — Bowlby felt as if he needed to be a brand messiah for the DeltaWing, often sharing details out of a willingness to spread his radical idea. Darren Cox was also in full support of getting key details of the car out into the public eye.

Sharing, however, had to be done somewhat quietly after the relationship between the DeltaWing Project 56 team and Nissan went sour.

Even the ZEOD RC had to be handled carefully, per Ichter's report on the evidence. When Cox confirmed the car's acceptance as a Garage 56 entry to Le Mans on January 14, 2013, he wrote, "NB — please do keep this 100% confidential. Our legal position with the DW Partners and this program in general would be put at risk if they were even aware we were talking to you about these subjects."

Unfortunately for Nissan, Cox was right about the possibility of a lawsuit. DeltaWing Project 56 alleges that they still had the exclusive rights to use the narrow track technology and other proprietary design information related to the DeltaWing, and Nissan certainly didn't ask them for approval before proceeding to build their own cars.
The DeltaWing team viewed these two Nissan cars as unauthorized derivations of the original DeltaWing race car. Court documents define the proprietary information that DeltaWing Project 56 seeks to protect as new ideas, methods or processes developed for the DeltaWing as well as any information related to the design, analysis and testing of the car.

Examples given of confidential information that Bowlby had access to listed in the complaint includes CAD files, performance data, analysis files, and reference tools for building DeltaWing derivatives or components. Furthermore, arguments delivered on March 21, 2014, also reiterate that Bowlby's right-hand-man Zach Eakin as well as Ray Mallock Limited were all working on the ZEOD RC after having worked for DeltaWing Project 56. To them, that similarity in staff meant that the ZEOD RC was more likely than not related to their design.
Display of the ZEOD RC and related cars at the 24 Hours of Le Mans, 2015

Nissan claims that enough components were different from the DeltaWing to the ZEOD RC that it was clearly an all new car. Ben Bowlby's testimony to an Indiana court on May 6, 2014, stated that the ZEOD RC went through hundreds of iterations before completion. Because the ZEOD RC was 32% heavier than the DeltaWing due to its hybrid powertrain and other changes, Bowlby claims that the car's aerodynamics had to be completely redesigned.
"Everything under the hood, as we would call it, or under the skin is different," argued Nissan lawyer Peter Brennan in an argument delivered on March 21, 2014. "It's different. The enclosed cockpit is different. ... The enclosed wheels are different, and there are various other things with respect to the external car that are different."

According to court documents, engineer Arnaud Martin claimed that the ZEOD RC engine and powertrain components that he worked on were not based at all on the DeltaWing's. The ZEOD RC was a hybrid meant to complete an entire lap of La Sarthe on battery power, not a traditional internal combustion engine like the DeltaWing. That was what earned it a Garage 56 entry at the 24 Hours of Le Mans, and that was why it couldn't be the same car.

Some of Nissan's examples of different components made more sense than others, though. Nissan pointed to the ZEOD RC's roof as a significant difference, however, that seemed to be mandated more by safety regulations than a difference. The DeltaWing followed suit in September 2013, adding a roof to maintain legality in the endurance races it enters. Nissan made a better point in their favor when they explained where each race car's tub structure came from. The DeltaWing was based on an Aston Martin prototype tub to satisfy the ACO's requirements for a safety-rated chassis, while the ZEOD RC was an all-new design from a Ray Mallock Limited subcontractor. Roof or no roof, there's your significant difference.

Furthermore, many details of the DeltaWing itself were made public in photos, videos and other media throughout the car's run. If there's one thing Panoz and the DeltaWing team loves, it's good publicity and media attention. The DeltaWing was a media darling, and a close observer could determine some of the DeltaWing's alleged trade secrets by looking at the vehicle in its myriad media appearances.
Nissan went so far as to bring in retired Formula One designer Frank Dernie to testify on March 21, 2014. Dernie explained that not only could a resourceful team end up with a design very close to the DeltaWing by examining all of its media appearances, but that he would have actively tried to prevent photos like those of the DeltaWing's vital components from being photographed when he worked in F1. Otherwise, it leaves the door open for others to copy you.

Racers have been doing just this sort of thing at every level of racing since racing was a thing: examining competitors' cars to see what they're doing differently that you may want to copy. All levels of racing do this. In fact, part of the great standing around a parking lot tradition of autocross involves giving all the fast cars in your class a good once-over. However, most racers aren't doing this with an entity they signed restrictive NDAs with.
Additionally, the exterior design in particular couldn't be the trade secret in question, as multiple court documents reference the fact that DeltaWing Project 56 sold a nonworking show car to Nissan in 2012. Nissan had the exterior design in their possession, regardless.

As for the roadgoing version, DeltaWing Project 56's first styling concept for a road car wasn't released until May 28, 2014—long after the BladeGlider was revealed.
Negotiations And Litigation

November 2013 was a busy month for the DeltaWing Project 56 team. Don Panoz incorporated DeltaWing Technologies, Inc., in Braselton, Georgia, to work on green solutions for automotive manufacturers, including the DeltaWing road car. Later that month, Panoz and his legal counsel met with Nissan to share their concerns about the ZEOD RC and any other possible similar projects.

According to DeltaWing Project 56, Nissan allegedly promised to investigate Panoz's intellectual property claims in exchange for a period where Panoz does not disparage Nissan for allegedly using information and experience gathered from working on the DeltaWing in the creation of two new Nissan cars.

That stand-down period ended as soon as Panoz saw the BladeGlider. The BladeGlider was revealed on November 21, 2013, and the original lawsuit related to this case was filed on November 22, 2013.

Here's the crux of the ongoing lawsuit, as stated in court documents:

This is an action for monetary damages and injunctive relief arising out of the theft and/or misuse of proprietary information, breach of contracts, unjust enrichment, fraud, and negligent misrepresentation by Defendants. Defendants have misappropriated the trade secrets owned or exclusively licensed to Plaintiff in violation of the law and their promises in order to develop vehicles in competition with Plaintiff and to promote the NISSAN brand. Defendents have acted individually, as agents for each other, and in conspiracy with each other to commit the aforementioned actions, which have caused Plaintiff damages and irreparable harm.
Bowlby in particular is called out due to his unsigned employment contract. DetaWing Project 56's complaint alleges that he intended to "exploit that situation for personal gain." Furthermore, as a major engineering force behind the project, the case argues that he should not be able to use any of the trade secrets he obtained or had access to as part of the DeltaWing project. As stated in court documents:

Such trade secret information has been licensed, developed, assembled and analyzed by DWP56 at considerable time and expense, is maintained in confidence, and is of significant economic value by virtue of the fact it is not available to DWP56's competitors nor is it readily ascertainable by them.

Since the DeltaWing Project 56 team paid to use these trade secrets, they feel as if they should be the ones profiting from their use—not Nissan.

Darren Cox and Nissan are also called out for allegedly taking more than their fair share of credit for the DeltaWing project, particularly in light of their allegedly unpaid sponsorship fees.
"Upon information and belief, the value of the publicity that Nissan received received related to its participation in the DeltaWing™ project far exceeded the costs Nissan agreed to pay and actually incurred in order to participate," states the DeltaWing Project 56's legal complaint.

For example, DeltaWing Project 56's complaint claims that "Nissan has since described Mr. Cox as the driving force behind the 2012 Nissan DeltaWing project." Whether it's fair for Cox to describe himself as such, the courts will have to decide.
Despite the fact that they had filed suit, the DeltaWing Project 56 team was still engaging with Nissan in mediation to try and reach and amicable resolution outside of court. Per DeltaWing Project 56's legal team, those mediation talks broke down in February 2014.

In order to stop the damages Nissan was causing to the DeltaWing Project 56 entity, the DeltaWing Project 56 legal team originally asked the Georgia court to shut down all of the activities related to the ZEOD RC being carried on by Nissan, which was softened to a request for a sixty-day shutdown in the March 21, 2014, hearing. Because even a 60 day shutdown in the lead up to Le Mans could have meant that the team would no longer be able to be ready in time and the courts determined that DeltaWing Project 56 had waited an unreasonably long time before taking legal action, that motion was denied.

The DeltaWing Project 56 side, however, argues that they were merely being respectful of their out-of-court negotiations with Nissan, however, Judge David Motes' decision on the matter claims that this excuse is bunk. Out-of-court negotiations, Motes argued, should have no bearing on when a plaintiff seeks relief from an alleged harm, particularly if they catch an allegedly harmful project at the start as opposed to when a defendant's project is well on their way to completion.

Secondly, the DeltaWing Project 56 team had a hard time pinpointing the exact trade secrets that were misappropriated by Nissan in their testimony on March 21. In his decision, Judge David Motes felt as if the DeltaWing's prediction that Nissan would be given undeserved credit for the DeltaWing's design by racing a similar looking vehicle in 2014 was speculative at best at the time, and any damages discovered along those lines could be compensated for after actual harm was proven.
The judge believed that greater harm would be caused by issuing the injunction than it would by denying it. Nissan was allowed to race its ZEOD RC and try to prove to the world that hybrids could be cool, thus keeping its 70-plus employees working on the project in a job.
In June 2014, Don Panoz gave Nissan chairman and CEO Carlos Ghosn a heads up that he intended to take the fight public if they couldn't meet to work out a solution. Nissan's management refused to discuss the issue outside of court, and Nissan went so far as to (unsuccessfully) try and block the ads before they ran.

Consequently, Panoz published two open letters to Nissan which put the ZEOD RC on blast for its similarity to the DeltaWing. The first ran in The Tennessean (close to Nissan's North American base), Automotive News and Automotive News Europe in June 2014. It was addressed to Ghosn and insinuated that members of this company weren't telling the truth in regards to the origins of the ZEOD RC. A second ad ran in July 2014, echoing the claim that the ZEOD RC was built using confidential information from the DeltaWing project.

As discovery went on, an order to seal the sanctions exhibits related to the Georgia case from public view was approved on March 18, 2015. To the DeltaWing side of the case, this made it feel like Nissan had something to hide. The DeltaWing Project 56 side has been arguing for several documents labelled "Confidential" and "Restricted Confidential" to be unsealed in order to remove the restrictions from their use in their case.

As mentioned earlier, a special master was brought in to supervise the discovery process, where potential evidence of Nissan's guilt or innocence would be brought to light. Cary Ichter's report was in response to Nissan's argument that Nissan Motor Co., Ltd., and Nissan Motorsports International Co., Ltd., were unrelated to the lawsuit and should be excluded from the discovery process. Ichter didn't buy that excuse, arguing in the report that the international corporate and motorsports entries had just as much of a hand in the case as the other defendants who were named.
In March 2015, Don Panoz confirmed that he filed against Nissan, Bowlby and Cox for what he called "perpetuating fraud against the court." According to Panoz, Nissan stated again and again that the case had no merit, however, items pointed out in Ichter's report in January proved those claims wrong. Something Nissan didn't want out in the open had happened with the DeltaWing.

Ichter was consulted once again on the confidential status of several documents on April 24, 2015. In another special master's report, he recommended that the de-restriction of four different documents, including an April 2013 Finance Review Meeting document, which outlines various Nissan motorsport and other programs. It was clear from the special master's comments that he felt as if Nissan was being overly protective of seemingly benign information.

"The Nissan parties appear to argue that all 'non-public business information...is confidential,'" wrote Ichter. "That is simply wrong. The Nissan parties must show good cause to protect information from disclosure in order for such informaiton to be entitled to any protection."

Ichter recommended that the Finance Review Meeting stay confidential, but that an unredacted version be made available to the plantiff. The DeltaWing Project 56 team believes this is the document that Nissan used to convince key decision makers within the company to misappropriate the DeltaWing's intellectual property as opposed to licensing it correctly.
While the DeltaWing team filed a motion that the Finance Review Meeting presentation be made public, Nissan filed an objection shortly afterwards. The presentation remains confidential for now.

DeltaWing Project 56's complaint against Nissan and related entities was later revised after new information came out during discovery and in the court-appointed special master's commentary on various exhibits. The latest version of the complaint includes eleven counts total against Nissan, Cox and Bowlby in this case.

This complaint filed on May 26, 2015, added a count against Ben Bowlby for violating the Georgia Computer Systems Protection Act based on the information learned during the case. The count states that Bowlby allegedly used DeltaWing Project 56's computer systems to obtain and retain vital privileged data related to the DeltaWing project, hid the fact that he retained this information after leaving for Nissan, and then used it "to assist Nissan in developing the ZEOD and BladeGlider and to enrich himself financially." Because of this, the count argues that Bowlby could be held criminally liable under the act.

Delta Wing (With A Space)'s Legal Action

On May 6, 2014, the original Chip Ganassi-led Delta Wing, LLC, filed its own lawsuit in Boone County, Indiana, against former employee Ben Bowlby. Although a Chip Ganassi affadavit from August 1, 2013, confirmed that Ganassi knew of the ZEOD RC, this lawsuit echoed many of DeltaWing Project 56's claims against Nissan, Cox and Bowlby. Delta Wing's request for a preliminary injunction that would prevent Bowlby from continuing to use privileged information related to the DeltaWing design was denied.
The denial was based on several factors, particularly the lack of specifics given as to which trade secrets Bowlby violated, which caused the judge to state that Delta Wing's suit had little likelihood of success. Nothing offered in court met the necessary burden of proof.

"If the design of the Delta Wing was a trade secret it has long since lost its secrecy," argued the Indiana judge. "Delta Wing and Chip Ganassi Racing Team splashed all sorts of information about the design into the public domain."
Like with DeltaWing Project 56's motion for an injunction, the judge felt that none of the damages that might occur from allowing Bowlby to continue on his usual business were anything that couldn't be repaid later in monetary damages.

The fact that DeltaWing Project 56 had been licensing the technology behind the DeltaWing from Delta Wing, LLC, was also used against Delta Wing in arguing against their injunction. The judge offering his opinion could not determine at the time if Delta Wing LLC was still even owed any damages, as they received royalty payments from DeltaWing Project 56 regardless of DeltaWing Project 56's success. Likewise, Delta Wing LLC hadn't been all that active in recent years, as the judge presiding over that hearing noted that the entity only had $12.35 in its bank account at the time of his decision.

This Indiana decision referred to a previous court case which stated, "[A]n employer is not entitled to protection from an employee's use of his knowledge, skill or general information acquired or increased through experience or instruction while in the employment." Bowlby's invaluable experience with the DeltaWing likely made him an asset to the ZEOD RC and BladeGlider projects, however, his experience does not qualify as a trade secret.
Because Bowlby was the sole provider for his family of five, the Indiana court also denied Delta Wing's motion for an injunction based on the fact that it would cause him more harm than Delta Wing, LLC, would suffer in allowing him to do his job while their legal proceedings continued.
Later proceedings in Delta Wing's case against Bowlby went nowhere. "In the six month period following the June 26, 2014 entry of the agreed scheduling order ... DW did not serve any discovery requests or notices, and did not take any other action in this case," wrote the judge presiding over the Indiana hearings. Delta Wing, LLC, was barred from entering any of its discovery items to argue its side, as it waited too long to act during the discovery period and did not ask to enter the Georgia case's discovery in the Indiana trial. Bowlby had already served his discovery requests to Delta Wing, but received no answer. Thus, Bowlby's motion to prevent Delta Wing from pursuing further discovery in that case was granted on March 3, 2015.
Consequently, a summary judgement was awarded in favor of defendant Ben Bowlby in the Indiana case on June 2, 2015. While many expect that Delta Wing, LLC, will appeal this judgement, the Indiana court order stated the finding that "there is no genuine issue of material fact" in Delta Wing's case.

Who Will Win The Battle For The DeltaWing's Soul?

While Ben Bowlby came out ahead in the Indiana case, the Georgia case seems much messier. Ichter's special master report from January of this year, for example, concluded that:
Plaintiff has submitted sufficient evidence that NML and NISMO were involved in a plan to misappropriate DWP56's trade secret and confidential business information, some of which Mr. Bowlby procured while working with DWP56 in the State of Georgia. Certain of the evidence demonstrates that Mr. Cox was well aware that such conduct was wrongful and that he was concerned about potential legal liability from the conduct Nissan parties were engaged in.

Bowlby, on the other hand, is an interesting case. Many of his statements make him sound less like a man out for personal gain, and more like an engineer who's too wrapped up in his own creations to think through the legal ramifications of sharing too much. As we've found out with this case, though, there's a lot that wasn't publicly shared, and the truth is coming out in discovery.

Nissan, too, has promoted its new LMP1-class 24 Hours of Le Mans entry with much of the same openness that caused the DeltaWing entities' claims regarding the misappropriation of trade secrets to be viewed with skepticism.
Obviously, it was much easier for courts to brush off the he-said, she-said-like early arguments of these cases because of a lack of evidence. Now that evidence found in discovery suggests some behind the scenes back and forth on Nissan's part on what to do about the DeltaWing sponsorship, who was really in the right?
Panoz, however, has indicated that he will continue to pursue his case in court until he reaches a fair settlement from Nissan, and the recognition DeltaWing Project 56 had in being the real entity who brought the DeltaWing to life. "I am committed to pursuing this until there's a conclusion," he said with the passion of a man scorned in our interview at Sebring. "I believe that I am right and I haven't seen any evidence to contradict and prove me wrong."

As we've seen from the quick response every time Panoz's legal squad fires off a new motion or complaint, Nissan isn't the type to back down, either.
Photo credits: Getty, AP, Nissan, Jalopnik

Top graphic credit Jason Torchinsky
---
Contact the author at stef.schrader@jalopnik.com.