Before he becomes a globe-trotting racing god, the modern Formula One driver competes in GP2. It's a racing series removed from the madness and attention, created to breed talent for the ultimate challenge of F1. We spent a Grand Prix weekend in GP2 to see the lives of Formula One's future stars.
Interludes of Cacophony
In the summer heat of Central Europe, in the thrum of a racing weekend, it is cool and hushed in Sauber's garage. On my left is the Formula One racing car of Kamui Kobayashi, the Japanese driver who debuted in F1 with a swashbuckling, overtaking bang on the afternoon Jenson Button won the 2009 world championship in Brazil. Barely an hour after qualifying for the 2012 Hungarian Grand Prix, the car, a Byzantine assembly of pipes, tubes, bottles, gold foil and carbon fiber, is in a myriad pieces, which is the way most racing cars spend most of their time. Mechanics tune away on the exposed bits in no great hurry. On my right is Ines Koschutnig, the general manager of Racing Engineering, a Spanish motorsport team who compete in GP2, and now it's not quiet anymore.
G/O Media may get a commission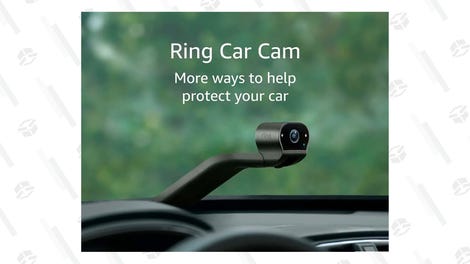 It's a screaming, devastating fury of GP2 racing cars out there, the wail of 24 4-liter V8's reverberating off the roof of the grandstand above the Hungaroring's start-finish straight, the plexiglass panes separating the track from the pit lane shaking violently, like willows in a sonic boom, and there's a great cloud of dust above the track, glittering and whirling in the hot sun. Ines is unperturbed. She's wearing the Racing Engineering summer uniform of red shirt and black shorts, black sunglasses, she's looking at four screens at the same time, and then, two seconds later, it is quiet again.
Her cars are out there, racing.
In the back of the garage is a rack with a dozen pneumatic wheel guns and there's a Sauber mechanic who does nothing for the entire duration of the 38 lap GP2 race but polish them to gleaming perfection. Sauber's is a white world with a dash of black and a sprinkle of red. They're Swiss. The floor of the garage is space station white. It is a relief to see the occasional skid mark here and there.
Ninety seconds or so later, the field blasts by again, the sound not quite as violent and compressed as before because the cars had dispersed a bit. Over the laps, the field will spread out. The boundaries between silence and noise will blur.
The fabulously named Johnny Amadeus Cecotto Jr., son of retired Venezuelan racing driver Johnny Cecotto and winner of the previous GP2 race in Germany, a week before, crashes his Barwa Addax car into the tire wall. It's a violent crash made disconcerting and eerie by the complete silence it happens in. It's very real but even though we're within walking distance of the accident site, we see it on a screen and we know nothing about Cecotto until he removes his steering wheel and emerges from the cockpit, unhurt. Later, in the paddock, I will see the remains of his car's nose cone discarded on the floor of the Barwa Addax garage, a twisted mess of carbon fiber. When broken, you can see carbon fiber for what it really is, fabric soaked in resin, then baked in an oven. The nose cone looks like a pair of old jeans.
The Racing Engineering cars come in for their pit stops. The stops may not be as fast as McLaren's recent 2.3-second world record but the human mind is not a stopwatch and what the pit crew does looks athletic and fluid and impossibly fast, like an East African marathoner at full throttle. The new wheels are placed on aluminum stands to position them at just the right angle. The car comes in, the driver gliding it to a stop with sub-inch precision. The old wheels come off. With the same movement, the mechanics grab the new wheels, the nuts already inserted, and wheelgun them into place. They signal with their hands. The driver then takes off, a shrieking, sliding, violent exit from a confined space. It's all over.
Then, suddenly, the race is all over, too. It begins in cacophony and ends in silence. The Racing Engineering cars finish 7th and 9th. Ines and I leave the Sauber garage. Out there, in the heat and the dust, a blond British boy born in the 1990s just won his first serious motor race.
The Road to Formula One
"The realities of top-level athletics today require an early and total commitment to one area of excellence. An ascetic focus. A subsumption of almost all other features of human life to one chosen talent and pursuit. A consent to live in a world that, like a child's world, is very small."
— David Foster Wallace: "The String Theory", Esquire, July 1996
The Hungaroring is shaped like a eukaryotic cell undergoing cytokinesis, with turns 2 and 12 forming the cleavage furrow. Sandwiched between these turns, on a flat rectangle of asphalt normally occupied by a parking lot and a go-kart circuit, is a swarm of transport trucks, tarps and makeshift garages making up the GP2 paddock during the Grand Prix weekend. It is a microcosm of Formula One, and if you stand in the middle and look southwest, towards the start-finish straight, you will see Formula One's gleaming, gigantic motor homes, like so many castles in the sky, floating above the GP2 paddock. There is a symbolism to the geography. The reason to be in GP2 is to aspire to drive a Formula One car one day.
Formed in 2005, the GP2 series took over Formula 3000, which had itself taken over Formula Two, as the last step for a driver on his way to Formula One. The vast majority of the current crop of young talent in Formula One has graduated from GP2. Lewis Hamilton, Nico Rosberg, Sergio Pérez, Bruno Senna, Kamui Kobayashi, Pastor Maldonado, Romain Grosjean—the only name missing is Sebastian Vettel, who came straight from the Renault World Series. Driving in GP2 is not a career in itself, it is a stepping stone: If you win the championship, you cannot race in GP2 again.
The path to Formula One is, of course, not straightforward. While there are informal alliances between F1 teams and GP2 teams—Racing Engineering, for instance, is friendly with Sauber—there is no equivalent of a yearly draft. Formula One is a secretive, complicated, devious business, and deals are struck individually. Talent by itself is not enough. There's also been a heavy influx of rookies to Formula One over the past few years, limiting the number of seats likely to come on the market in the coming years.
Compared to the hundreds of people who man a Formula One team, a GP2 team is almost a family business. Racing Engineering, for instance, has less than two dozen people working for it, and that includes the drivers. What makes this possible is that, unlike in Formula One, the teams don't build their own cars but buy them from the series, who also handle repairs and upgrades. The teams are responsible for setting up the cars and racing them.
To the untrained eye, a GP2 car would probably pass for an F1 car. They are, in fact, the fastest things around a track after F1 cars and IndyCars. The current chassis are carbon fiber monocoques manufactured by Dallara, powered by a 612-hp, 4-liter Renault V8 rev-limited to 10,000 rpm, and raced on the same capricious Pirelli compounds used in Formula One. They are, to put it mildly, crazy fast.
The GP2 season is a little over half as long as the Formula One season and most of its races are twinned with F1 as support events for the Grands Prix. To complicate things a bit, there are two races each weekend. After a 30-minute practice and a 30-minute qualifying session on Friday, the first race is run on Saturday afternoon. It's called the feature race and it's structured like a shorter Formula One race: 180 kilometers, at least one pit stop, the same points system.
This is where things get tricky. There's a second race on Sunday morning, called the sprint race. The grid is determined by the results of the Saturday feature race, with a twist: the first eight finishers are ordered upside-down, and a shorter race with no pitstop for ⅔ the points is then run. This is why Racing Engineering's Fabio Leimer was so unhappy with his 9th place finish on Saturday, which Ines and I watched from the Sauber garage. A single overtake would have put him on pole position for Sunday, which, in turn, would have paved the way for victory on the Hungaroring, where overtaking in the dry is notoriously hard. And this is also why Nathanaël Berthon, the team's other driver, was happy with 7th: it put him on the front row for the 120-kilometer sprint race, where he finished second.
In all, it's a smaller, cozier, less crazy Formula One, with the focus on the drivers, not the cars. "We're here to promote the drivers," Alexa Quintin, GP2's head of communications, tells me after Sunday's sprint race. She'd worked for the Renault F1 team in the past and when she talks about GP2, she sighs with obvious relief.
Would You Send a Human to Do a Machine's Job?
"You are invited to try to imagine what it would be like to be among the hundred best in the world at something. At anything. I have tried to imagine; it's hard."
— Ibid.
Racing Engineering, led by the retired racing driver, Spanish aristocrat and all-around awesome guy Alfonso de Orléans-Borbón, have been on the road for three weeks. Their home base is the Andalusian city of Sanlúcar de Barrameda, in the extreme southwest of Spain, and their silver team truck had traveled to Silverstone and Hockenheim before arriving at the Hungaroring for the last race before the summer break. After a round of karting in Germany, a 600-mile drive across Central Europe and Friday morning's 30-minute practice session, they're setting up the cars for qualifying and André Mendes is worried.
André is the chief mechanic for Nathanaël Berthon, who's racing in his first GP2 season, and he's got his work cut out for him. Nathanaël was 17th fastest in practice, while his more experienced teammate Fabio Leimer was second. For the next two hours, André and Francisco Brito, another mechanic, will dial and wrench and tune away on Nathanaël's car, turning the setup notes produced by the engineers at their computers on the upper level of the team truck into track reality. The screen saver on one of the engineering workstations displays the dictionary definition for "antichrist". If you're wondering: "A great personal opponent of Christ who will spread evil throughout the world before being conquered at Christ's Second Coming."
There's a quick but unhurried rhythm to the mechanics' work and it allows time to consider the fiendish complexities of setting up a racing car, especially in a series where the only difference between the teams, apart from the quality of the drivers, is the suspension setup. Here's a racing car. You have two hours. Make it faster around a particular 2.7-mile loop of asphalt than it had been two hours ago. Ready, set, go.
Meanwhile, Arnaud and Denis, the team's two truckies, prepare the transport rig which will take the team's stuff to the pit lane. The GP2 teams use the same pit lane as the Formula One teams but they're only allowed to occupy it during sessions, setting up temporary camps in front of the F1 garages. Hence the need for a rig to ferry nose cones, tires, wheel guns and assorted racing paraphernalia from the GP2 paddock to the Hungaroring pit lane and back.
The rig is beautiful, albeit in a very MacGyver way. Its heart is a quad bike with the team's logo, with a rack up front to hold spare nose cones for the racing cars. Hooked up to it are two trolleys with stacks of tires, umbrellas, starting motors and toolboxes. Hanging off the back are two aluminum boxes containing even more tools.
When Arnaud mounts the bike and fires it up and drives the whole rattling, jiggling contraption to the paddock gate, he is joined by eleven other truckies driving similar rigs, and this charming, clanging mass is like a Renaissance fair, and it makes me wish for a pair of clash cymbals to lead the way.
The drivers have little to do during all this. They have lunch, they wander around, they go over data with their engineers, they lounge in their private area in the team truck, but they don't approach the racing cars until it's time for a session to begin, their helmets placed on a rack with fans blowing cool air at them to keep them dry.
Fabio Leimer is 23, Swiss, clean-shaved and compact. He doesn't smile a lot. Nathanaël Berthon is 23, French, scruffy and gangly. He doesn't smile a lot either. During the entire racing weekend, they never exchange a glance. Which makes sense. Apart from driving for the same team, they lead separate careers and separate lives and they are each other's greatest rival. The first step for either of them towards Formula One? Beat the other guy.
On the asphalt between the garages, the heat is sultry and terrible. In the shade of the tarpaulins of the garages, it is sultry and terrible. Sweat courses down the noses of the mechanics. During a break, Francisco grabs a pneumatic tube, unzips his overalls, and tries to cool his chest with a jet of compressed air. Cumulonimbi rise in the northeastern sky. There is a sudden thunderstorm. The mechanics are unperturbed. They switch the cars to chunky rain tires and adjust the setup accordingly. Alonso, team owner Alfonso's 18-year-old son who's worked for the team for two years, wipes the red-and-yellow nose cones to gleaming perfection. They are decorated with Torito, the team's spherical bull mascot. Torito has balls. Bulls do.
On race weekends, the GP2 people are fed by a very decent mobile kitchen but the mechanics have no time for lazy platefuls of prosciutto e melone. During a short break, André grabs a sandwich and tells us a little about the particulars of setting up a racing car. The wheels, for instance, are aligned with the help of a length of fishing line. It's charmingly low-tech, but he tells me the F1 people use the same method. The wheels are not on the car for most of the setup process. Attached to the axles are four steel brackets which terminate in three points each. The points rest on the ground, they're hooked up to sensors, and this is how the mechanics can set up the car on any irregular surface, like an impromptu garage erected in a sloping parking lot, so it's perfectly flat. "We can control ride height to a tenth of a millimeter," André says, and continues with his sandwich.
All of this, the computerized, inhumanly precise setup, raises an impossible question: Can a human being operate a machine with an equal level of precision? Does it make sense to tune everything to the fraction of a millimeter, then hand the result to a human to drive?
I have no way of asking a racing driver this question without it sounding like an insult, so I'm left pondering. On the highway back to Budapest, as if by divine intervention, Nino Karotta drives up alongside in his blue Prius, after a day spent working on his Datsun silhouette racer. Nino is a very decent amateur racing driver and he knows a lot about racing car setup. I call him from the passing lane.
His reply is Socratic and precise: "Should Stradivariuses be replaced by run-of-the-mill fiddles just because most violinists are mediocre?" So this is it, then. Racing drivers are not entirely human, the way East African marathoners are not entirely human. But how can a human imagine what it's like to possess an alien skill? How can a human imagine what it would be like to be among the hundred best in the world at something? It's not hard; it's impossible.
"A tenth of a millimeter may be showing off, but the change of a millimeter in suspension setup makes a tangible difference. Also, there are two kinds of setup parameters. Some make a car measurably faster. Others may not contribute a measurable difference but make the driver more comfortable."
And a comfortable racing driver is a faster racing driver. When we hang up, I'm left awestruck. Nathanaël Berthon, Racing Engineering's 23-year-old French driver whose muscular upper body is yet to be matched by a muscular neck and muscular legs and who walks a little awkwardly, as if accepting his metamorphosis gradually, is among the hundred best in the world at driving a single-seater racing car.
How does he not go mad?
The Holiness and Horror of Celebrity
"Professional athletes are our culture's holy men: They give themselves over to a pursuit, endure great privation and pain to actualize themselves at it, and enjoy a relationship to 'excellence' and 'perfection' that we admire and reward (the monk's begging bowl, the RBI guru's eight-figure contract) and like to watch, even though we have no inclination to walk that road ourselves. In other words, they do it for us, sacrifice themselves for our redemption."
— Ibid.
In the silence, in the late afternoon heat, the screams are unearthly, terrifying, chilling, beautiful. His helmet still on, Max Chilton screams, he runs up to his mechanics, they hug him and he screams some more. He's 21, he's got the Malloryesque good looks of a British boy from public school, and he's just won his first race in GP2, for Carlin.
There is no crowd in the pit lane. Three laps before the end of the race, the mechanics had already started loading the quad-driven rigs and they are on their way back to the GP2 paddock. It is quiet otherwise. The drivers assemble on the podium. "God Save the Queen" plays on the sound system, for Chilton, for Carlin. The drivers get their bottles of champagne. In high arcs the jets of liquid fly, they clear one car, they clear two cars, then the jets of champagne hit the third racing car below the podium and not a single drop lands on me. Someone must have performed champagne jet calculations. Luiz Razia, the Brazilian driver who leads the 2012 GP2 championship for the Arden team, and who finished third, spills the last of his champagne on his car like an act of communion.
Later, in the press conference, which is like a miniature Formula One press conference, they talk about race strategy and pit stops but what they're really doing is preparing for a life in Formula One. Second-place Davide Valsecchi eats a banana. Max Chilton puts his sunglasses on his sponsor hat, obscuring the Pirelli logo, so Alexa, the GP2 communications head, stands up from her seat and takes them off. Sponsors make this world go around. Detail by detail, they prepare for the highly scripted life which may await them, where they will cease to be anonymous kids with alien skills to become holy men.
On Friday evening, after qualifying, in downtown Budapest buzzing with the excitement of the Grand Prix weekend, Alfonso and Ines and some friends from Hong Kong and I are eating sushi on an outdoor terrace when Michael Schumacher walks by on the street. He's surprisingly slight and he carries himself like a general, back ramrod straight, and in his footsteps is a cloud of people desperately reaching out with their cell phone cameras, trying to keep up, which is hard because Schumacher's walking pace is a fast jog for regular humans. They follow him like the Pied Piper of Hamelin and the scene fills me with a creeping horror.
"It's only like this in Budapest," Ines tells me between pieces of nigiri. "In most other places, they leave the drivers alone in the city. This is why they move to Monaco. Nobody bothers them in Monaco."
Imagine, if you will, the life of Michael Schumacher, who drove in his first Grand Prix four months after Max Chilton was born. Imagine your life as a holy man and a saint and a symbol of perfection to millions, who surround your every step and never, not for a single moment, see your humanity. Imagine your life without anonymous walks in the park. Once you're among the hundred best in the world at something and the world learns about it, your life as a human being is over. You, for all means and purposes, become a deity. This is the life that awaits the kids who will make the cut in GP2. I wonder if they know. And if they do, are they ready to sacrifice themselves for our redemption?
Original photography by Balázs Fenyő. Photo of Max Chilton by Daniel Kalisz/GP2 Media Service. Photo of Széchenyi Chain Bridge by Marc Veraart. Special thanks to Nino Karotta and Natalie Polgar.
Racing Engineering team principal Alfonso de Orléans-Borbón will be joining us tomorrow (October 2) at 4 PM EST for a live interview. Ask him anything!