Okay, so the 2017 Ford Raptor showed its compromises when I used it as a long-distance towing vehicle. But the compromises all seem worth it when your lazy butt only has 30 minutes to get down a rocky, dirty trail that Google Maps says should take an entire hour.
(Full disclosure: Upon learning of my plan to off-road a mechanically-questionable 1948 Willys Jeep at the Jeep Easter Safari in Moab, Ford reached out to us and offered a new Raptor as a support vehicle for my journey from Detroit to Utah. The truck came with one tank of gas.)
After spending all of Saturday in the Walmart parking lot trying (and failing) to diagnose my CJ-2A's compression-less engine, Freddy and I were beat, and so we decided to tow the Willys the rest of the way to Moab so we could attend the official Jeep Concept Drive on Monday morning at 10 a.m.

G/O Media may get a commission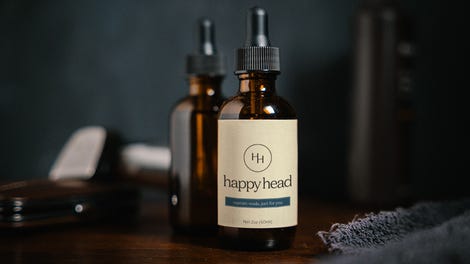 Waking up on Sunday was a genuine struggle after all that failed wrenching, so suffice it to say we missed the arbitrary wake-up deadline we had set the night prior. By a lot.
But eventually, we forced ourselves out of bed, took showers in our little hotel in Podunk, Kansas, and headed towards Denver, snagging a cylinder head on our way through, and installing that head in an O'Reilly parking lot.
After having dinner with some Denver-area readers, we left the city at about 10 p.m. with over five hours of driving left until Moab.
We didn't make it far when a food coma struck, and we had to pull the Raptor over in the mountains to catch a few Z's. It wasn't until about 5:30 a.m. on Monday that we arrived in Moab, and we didn't leave for the Concept Drive until half past nine.
Google Maps said it should take one hour to get to the destination, meaning we'd be half an hour late.
My thoughts at that moment: Should I email Fiat Chrysler and tell them I'd be tardy? Should we even go at this point? Well, this was one of the main reasons we went, so I decided yes.
So we went, and prepared for embarrassment upon our late arrival.
But the GPS had calculated arrival time based—presumably—on the speed that a normal vehicle does on this rocky, rutted trail (or perhaps there was a speed limit, who knows?)
Here's the good news: if you're gonna be late somewhere, especially when off-roading is involved, do it in a 4x4 truck that has two turbos and 450 horsepower. All I know is, the Raptor felt like it was built to get us to that Jeep event on time. Just watch us make that engine sing:
We kept the hammer down and sent that 3.5-liter turbo V6 roaring down the trail. Somehow, the faster we drove, the smoother the ride got, and the "estimated arrival time" on my GPS was dropping at a ridiculous rate.
Every now and then, the tail—which was filled with a staggering amount of debris, including a floor jack, a solid axle, a transmission, a transfer case, gallons of oil and a whole lot more—got squirrelly, but we kept control.
I sat there, giddy, amazed by the truck's magic-carpet ride quality while sprinting over uneven terrain, and thrilled that maybe, somehow, this Raptor could get us there somewhere close to on time. Perhaps I wouldn't look like such an ass after all in front of the Jeep folks.
I'm not sure how, but the Raptor shaved a full 30 minutes off our estimated arrival time. We stayed heavy on the throttle, and aside from a loud bang from the running boards as we climbed down a rock ledge (this was the fault of our spotter, mostly), the truck absolutely conquered Hurrah pass, and we arrived at the destination—Adventure Base Camp—at 10 a.m. on the dot.
We didn't miss a second of Jeep's presentation, and I got to drive some awesome concept cars.

I think I still looked like an ass, though; I showed up to a Jeep event in a Ford. At least it was this Ford. If you're gonna piss people off, do it in a Raptor, I suppose.