Subaru of America recently celebrated its 50th anniversary. It might not be the biggest selling brand in the country, but it just closed out 2017 as its best year of sales here ever and its brand loyalty is unquestionable. What you may not know is that this kind of reputation was actually born out of rebelling against a bad review.
If you have some time this afternoon, head over to Road & Track, where you'll find a lovely story about Subaru's rise to glory in the United States. I won't tell the whole story here, you'll have to read R&T's, but it does include a wonderful bit about how the Subaru 360 received an absolutely scorching review from Consumer Reports in 1969 (which you can read here).
In response, Subaru simply just worked around Consumer Reports. From R&T's story:
So Subaru of America decided to focus on markets where Consumer Reports had less sway—as Automotive News puts it, "small towns where the reputation of the local dealer was more important than awareness of the brand he was selling." The American importer targeted rural regions far away from the big cities. Places like Vermont, Minnesota, Washington state, New Hampshire and western Pennsylvania—where hardworking people on a budget might be willing to try a relatively-unknown brand offering cheap, frugal transportation.
That, plus some innovative four-wheel drive tech and an oil embargo helped jump start Subaru sales in America. It's also why it is no coincidence that everyone thinks about Subarus when they think New England and the Pacific Northwest.
Can you imagine a car company doing something like that today? Circumventing a bad review by just... going to geographical places where that review would most likely to hold the least amount of weight? It'd be impossible with the internet. There's really no such thing as regional advertising like that anymore. Just one or two hits from a name typed into a search bar and you'd get way more information than you'd ever need right in one place.
G/O Media may get a commission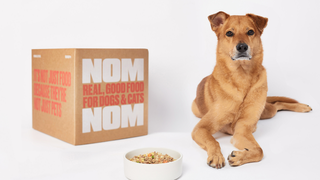 Anyway, the Road & Track story is great and you should read it.