This year marks the 50th anniversary of Subaru in America, and it's a story any company would be proud of. While the automaker is small compared to the domestic brands and import giants like Honda and Toyota, it has broken into the mainstream with record-breaking sales through a focus on quality and some very clever marketing. But Subaru's true secret weapon might just be its dealerships.
As a professional car shopping consultant, I have negotiated deals for car buyers on practically every brand in almost all areas of the United States. After thousands of deals, certain patterns arise when it comes to working with dealers of various brands. Luxury car stores tend to be a bit better with my methodology over stores that cater to a less affluent demographic, like Nissan and Kia. But while it's no luxury automaker, Subaru's dealer network has consistently surprised me with how good it is.

Normally, when dealers have products that are in demand—and Subarus crossovers are clearly hot sellers according to the sales figures—the dealerships aren't usually motivated to offer the most competitive deals because they know they are going to move the units regardless.
However, after closing hundreds of Subaru deals on popular cars like Foresters, Outbacks, and even niche models like the WRX STI, I have always been able to find a price that was under the dealer invoice. Furthermore, unlike a lot of brands I have to deal with, Subaru's dealers have been generally pleasant and professional to do business with.

Of course, geography plays a key role, and Subaru stores in the Midwest aren't going to cut as deeply on their pricing as the dealerships situated in the major cities. And if you spend enough time on the forums and message boards you will read a fair share of stories about Subaru dealers in New England and the Pacific Northwest using supply and demand to their advantage.

G/O Media may get a commission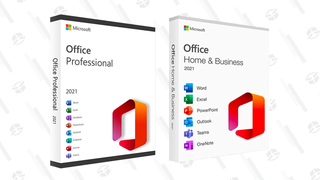 95% off
Cyber Monday - Lowest Price Ever - Microsoft Office Lifetime License
But I have done lots of deals in these regions and unlike other brands I have yet to encounter a Subaru quote that was objectively a "bad deal." The numbers I have seen on a spectrum from fair to pretty awesome.

Not only do Subaru dealers tend to offer good deals, for the most part, they have adapted quickly to the online style of shopping that most buyers prefer. In other words, they work well with customers who do their research and generally respond quickly with quotes and information without playing any games.
Here's a recent example from me: I requested a price quote on an Outback for a customer in Pennsylvania. Less than an hour, I got a response about a 2018 Outback Premium priced at $31,421, and they included all the listed taxes and fees, of which there were just two. They even sent along the invoice and window sticker. No games, no bullshit. That was an exceptionally awesome dealer, but not totally out of the ordinary for Subaru.
Now, that's not to say there aren't some bad apples as far as Subaru dealers go—the nature of the franchise dealer system means that the manufacturer can't exactly dictate how stores are run.
But a savvy shopper can generally find a good Subaru dealer in their area that will treat them right and offer a solid price. I'd say it's a shopping experience that's better than most, and considering what a headache car buying can be, that goes a long way.
I think what it comes down to is that Subaru often embodies this philosophy that they want their customers to "feel good" about their purchase. This is evident in their marketing, and their commitment to safety and quality. In a lot of ways, Subaru's filled that safety niche that Volvo used to have a nearly exclusive purview on, and they've done so without being as expensive.
Subaru knows that despite having an incredibly popular product line, the customer needs to feel good about how much they paid as well. And it shows that as frustrating as car dealers can be, decent ones make a difference.